Business
7 Reasons Consistent Branding is Key for Business Success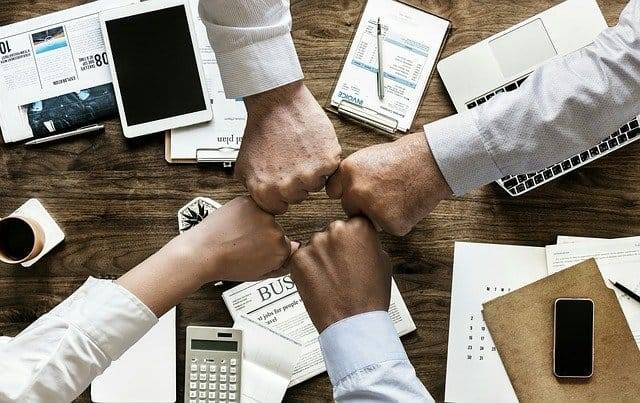 Branding is important in business because it allows a company to stand out in the market. Consisting branding can help your company have a personal appeal and develop unique relations with customers. A recognizable brand can strengthen your marketing and make you more competitive in the market. Here is a list of seven reasons consistent branding is key for business success.
1. Helps the Business Stand Out in the Market
Consisting branding can be very helpful in the market. It gives your business a stronger identity and gives customers more reasons for conviction in working with you. A company with a unique identity will establish a better connection with its clients because they know what they are buying.
Branding helps customers to develop trust that they are dealing with a professional business. When customers trust the business, they will recommend their friends and family. Word-of-mouth advertising is very effective in marketing and helps gain new customers. A company with a good reputation and customer reviews will attract more customers. This helps the company to grow faster and stay successful in the market.
2. Gives your Brand Authority & Credibility
When you have a consistent brand, customers believe they are dealing with a reliable, professional, and legitimate business. When you create a consistent brand, it shows your credibility as a company and helps get rid of any doubts about your company. If you make it clear that you have consistency in everything you do, potential clients will feel more confident in doing business with you.
3. Leads to Customer Loyalty
Customer loyalty is very important for every business. If you have loyal customers, this will help your marketing and advertising efforts to grow more profits. Customer loyalty is also good for repeat and referral customers. When you have loyal customers, there are more chances that they will refer this business to their friends and family members and help them increase the company's profits.
4. Easy to Introduce New Services and Products
If you have a consistent brand, it will be easier to introduce new services and products in the market. It becomes easy for your customers to identify your new services and products. It also shows the customers that they receive the same quality from your business. This will give the customer confidence in your product, and there will be a sales flow.
5. Branding Helps to Attract Ideal Customers
When you have consistent branding, it helps to attract the customers that you want for your business. If you have a logo, brand name, and designs representing who you are as a business, it helps to market your products and services easily. Consistent branding is easier for customers to see and recognize. If they are looking for specific services or products, it will be much easier for them to find your company.
6. Increases Sales and Marketing
Gaining more customers will help increase your sales and marketing efforts. Consistent branding will help in better marketing your products and services to the market. This is important because it allows you to reach a larger audience more likely to buy what you offer.
Sales increment can also be achieved by using unique packaging styles. Custom packaging has a unique appeal and a professional look. If a customer receives a good impression of the package, he will most likely continue using your products. If a business has all of these themes, like logos, fonts, colors, and packaging styles associated with it, customers will see the consistency of what they are getting.
7. It Builds Security and Partnership Opportunities
Consistent branding also builds security in a business. Branding that shows your business as a serious contender in the market can help build trust with customers and partners who want to do business with you. When a company has consistent branding, finding other like-minded individuals to work with is easier.
Conclusion
Business success is very important for all companies, especially for starting companies. The only way to stay successful is to build a name for yourself and use branding as one of the marketing tools. Branding is very important in business and can help your company grow and succeed. It also helps to attract customers.