Health
Healthy Snacks to Stay Fit
Healthy Snacks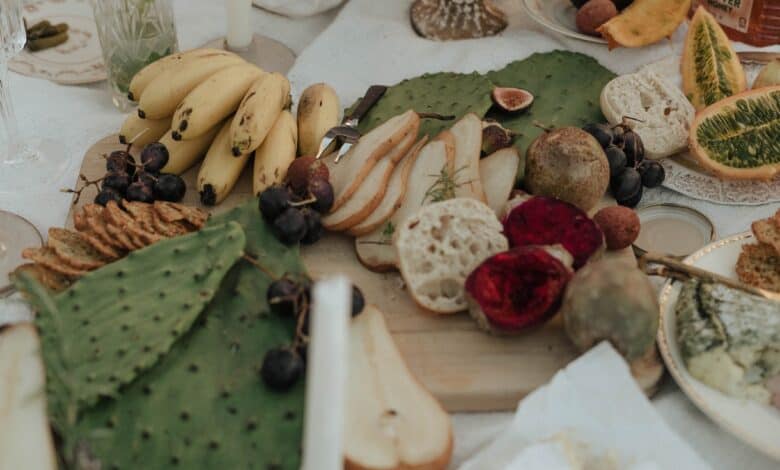 Healthy Snacks to Stay Fit
We have barely come across the blessed bodies who munch on everything and don't gain a pound. For the majority of us, we're all in the same How to Eat and Get Fit boat. Forever been living under false beliefs that only by starving ourselves to death can we reach our fitness goals. Luckily, with nutritionists and dietitians to guide us, that fallacy has been busted.
Only by substituting a few food items, we can steadily stay fit. Intermittent fasting and other trendy diets are effective but not in the longer run. It is best to find alternates for our favorite items to keep our cravings sated.
To make sure our nutrients and the macro count are monitored plays an important role. Switching to healthy snacks is a tried and tested method. Snack bars that target a specific nutrient are effective when we are following a particular diet or working toward a précised goal. Protein bars are excellent for muscle and lean gains. Avail the Built Bar coupon to enjoy several different flavored bars, which are healthy yet yummy.
Below is a list of items that have proven to be healthy alternates for junk and other confectionary items.
Organic Peanut Butter
Whoever said peanut butter is unhealthy and has a fat number of calories, must have had the unhealthier version which has flavored and artificial sugar added. We are talking about organic peanut butter, which is a thick creamy paste with buttery peanut flavors.
In a balanced diet, peanut butter plays a significant role. As it has several nutritional benefits. It not only keeps the heart healthy but reduces inflammation and keeps the risks of breast diseases at bay. A spoon full of peanut butter can keep you full for hours. Combined with fruit, enriches its benefits.
You can find snack bars by Built bar in the peanut butter flavor which keeps your macros balanced and boosts your weight loss/gain journey. Consume it in moderation and you will see good, long-term results.
Healthy Cheese Snacks
To part ways with the stretchy, flavorful cheese is among the hardest tasks. What if we tell you, you can add several kinds of cheese, almost regularly to your high diet meal and keep it healthy? Yes, there are numerous kinds of cheese available readily with a low-calorie count.
You can have baked mozzarella sticks to satisfy your cheesy stick urges. You can also have Ricotta, Parmesan, and the healthiest of all cottage cheese. Sprinkle some feta cheese cubes on your salad bowl, or make a steak with cottage cheese as the sip ingredient.
We love how there are many healthy recipes we can try to stay healthy while enjoying our favorite snacks. Cottage cheese with a handful of flax seeds added to Greek or low-fat yogurt instantly gives you energy and keeps you full for a longer time.
Fruits and Nuts
Nothing is better than natural, organic, God-sent healthy items. Topping the list, fruits. They are packed with vitamins, fiber, and other minerals. Eat any fruits of the season to avail yourself of its benefits. Apples are full of fiber while strawberries are good for your skin.
You can mix your favorite fruits in morning cereals, salads or simply have them as a snack. The juicy freshness is all our body deserves. Another organic snack is nuts. They are power-packed and full of proteins.
The ideal snack is a hand full of mixed nuts. Their health benefits have made them a must-have recommendation. You can also use the Built bar coupon to get protein bars in all fruit flavors with nuts in them. With winters approaching, it is best to keep a jar of mixed nuts to munch on.
Snack Bars
To help you make a healthy transition from junk, full of bad calories food items to healthy, full of nutrients items snack bars work excellently well. However, beware not to get fooled by random brands falsely promoting their artificial bars.
We love the protein bars by Built Bar and highly recommend them. Each bar has a calorie ratio of 130 and stays crunchy and crisp with a zip lock. The brand has been actively helping people reach their fitness goals. And the bars are a healthy, carriable switch from a bottle of coke or a bar of KitKat.
Available in 18 amazing flavors, these bars are for everyone. The chocolate nut bar is among the top-seller and highly recommended ones. As it states our sweet tooth and boosts our energy. You can avail of the Built Bar coupon to get your hands on the complete set of bars.
You can also make your customized pack of 18 bars. The paranormal pumpkin was their recent launch and immediately got sold out. Place your order online before the supply for other bars gets finished in the festive season.
Be it snack bars or organic items, we hope you've learned that there are healthy options to stay fit! Happy Snacking.