Entertainment
How to Surprise your Wife with Romantic Valentine Day Gifts
Valentine Day Gifts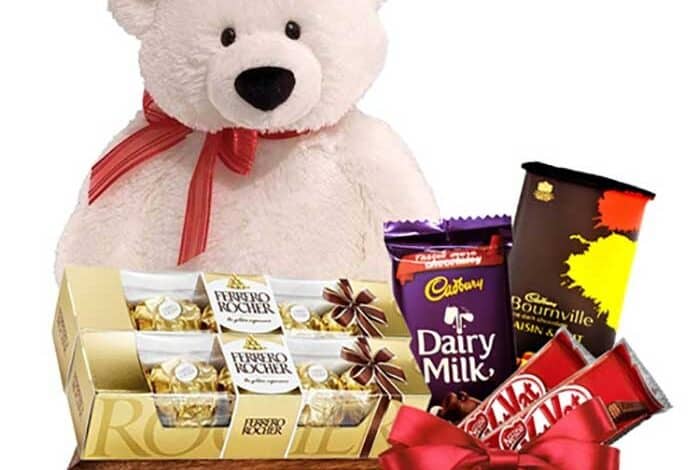 Here are some of the unique ideas to surprise your wife on her first valentine with some romantic valentine day gifts.
February is the month of love and romance. As soon as February hits, the sentiments of love, passion, and romance start blooming. While the whole month of February gives the message of love and affection, Valentine's Day falls on the 14th of February. It is that one day dedicated to love and loved one. Couples around the world celebrate this with great excitement.
No matter if it's your 10th year of marriage or you are a newlywed couple, Valentine's Day is equally important for you. Your better half must be expecting things from you. So, you better not disappoint her and start planning for a valentine's day gift for wife. If you are still confused with the choice of gift, here are some romantic Valentine's Day gift ideas for your wife which she will love.
A flower bouquet:
Nothing says "I Love You" louder than a bunch of red roses. Since flowers symbolize love and romance, a great idea would be to gift your wife a bouquet with a customized message. Trust us this is one of the best Valentine gift for wife.
A romantic dinner date:
If you are not good at selecting gifts, then choosing a romantic dinner date can save you. Reserve a table at your wife's favorite restaurant and make sure to order her favorite food and make the valentine's dinner even special.
Her favorite dress:
Another unique idea for the best Valentine gift for wife is to gift her the dress of her dreams. Choose a dress of her favorite designer or something she has been yearning for. The dress will not only show the thoughtful side of yours but your wife will love to dress up for you in that.
A limited-edition perfume:
If your wife is a fan of scents and fragrances then this is the perfect option. Choosing a limited edition fragrance will satisfy for wife's craving for good fragrances. She will love you even more for this thoughtful valentine's gift.
Skincare basket:
For the whole year your wife is busy taking care of everyone else; be it you, your home, or even all the friends and family around. In this condition, the ideal Valentine's day gift for your wife will be a personal care basket full of skincare products that will show your love and care for her. Your wife will surely get emotional on seeing this care and affection of yours.
Customized jewelry:
No one can deny the friendship of women with jewelry. Though a piece of jewelry is a common valentine's gift, this year go beyond her expectations and make this gift a unique one by customizing it. You can engrave your initials on a ring or pendant or you can gift a piece of jewelry engraved with her lucky stone. This valentine's gift will make her fall in love with you all over again.
Box of chocolates:
Chocolate is everyone's favorite gift and fits perfectly on any occasion. Gift your wife a box of luxurious chocolates with a customized message letter. Many chocolate makers can make customized letter chocolates for you and in your favorite flavor. What about saying I Love you through customized chocolate letters?
An exclusive handbag:
A royal exclusive leather handbag for your wife is one of the best valentine gifts for a wife. This gift is not only useful but will be surely loved by your fashionista wife and she will cherish this valentine's gift. Shop a bag from her favorite brand or designer and she will love you for this.
These were some of our romantic Valentine's Day gift ideas for wife, what was your favorite out of them? Let us know in the comments below.