Health
What Is Clinical Waste, and Why Does It Need to Be Managed?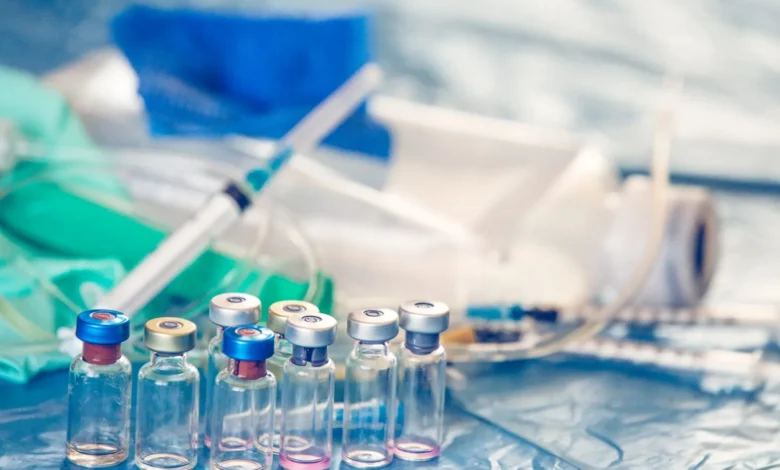 Clinical waste could cause infections & injury if the disposal procedures are not followed correctly. It has the potential to cause the spread of illness as well as damage to the local water supply, animals, and your reputation. The management of clinical waste and the accurate classification of waste streams comes with many significant advantages, some of the most important of which is the reduction of the negative effects that hazardous waste has on the environment as a result of stringent regulations and improvements in health and safety.
The Definition of Clinical Waste
Clinical waste is a type of waste that has been generated in a clinical setting, such as a hospital, dentist's office, nursing home, or other similar facilities, and that has the potential to cause damage or infection to other people.
Any waste that consists wholly or partially of human or animal tissue, blood or other body fluids, excretions, drugs or other pharmaceutical products, swabs or dressings, syringes, needles, or other sharp instruments, and that is waste that, unless it is rendered safe, may prove hazardous to any person who comes into contact with it.
The following are the three primary categories of materials that make up clinical waste:
Any waste from a healthcare facility that has the potential for infection and, by definition, contains the hazardous property known as HP9 Infectious;
Wastes from healthcare facilities that provide a chemical risk;
Pharmaceuticals, as well as waste that has been contaminated with medicines, include a pharmaceutically active substance.
Concerns for the Employees' and Patients' Health and Safety
The proper disposal of clinical waste not only protects the health of patients and employees but also of visitors and patients, who should be shielded from the potentially lethal effects of coming into contact with potentially contaminated medical equipment and sharps. In a study conducted by the Royal College of Nursing, it was discovered that 48 percent of respondents had been hurt at some time in their professional lives by a sharp object or a needle that had been used by a patient.
Who Produces Clinical Waste?
A clinical waste producer is considered to be someone who generates clinical waste or who is responsible for its generation. This comprises medical and dental practices, nursing homes, veterinary practices, and community healthcare service providers.
The Environmental Protection Act of 1990 imposes a "Duty of Care" on any person who imports, produces, carries, keeps, or disposes of controlled waste or which, as a broker, has control over such waste. This "Duty of Care" requires the person to take all of the measures that apply to him in that capacity and that are reasonable in light of the circumstances.
To stop any other individuals from committing the crimes of illegally dumping, getting rid of, or reclaiming regulated waste without having a valid environmental permit or waste management license.
To keep waste from escaping, also known as to contain it.
Any waste that is transmitted is only given to those who are authorized to receive it.
When waste is transported, the proper paperwork should be used to explain the waste as well as any other pertinent facts (for example, a Duty of Care Waste Transfer Note or a Waste Transfer Certificate).
Consignment Note for the Transportation of Hazardous and Special Waste).
What exactly is meant by the term "clinical waste segregation," and how is it put to use?
In the document Safe Management of Healthcare Waste, which was published by the Department of Health, it is mandated that clinical waste producers should use a color-coded waste segregation system since this system assists in identifying and classifying waste. It is believed that standardization can be accomplished across the UK by making use of this system as an example of best practices for clinical waste disposal.
How does the system for the disposal of clinical waste work?
The color-coded clinical waste management system is intended to make it simple for both the generators of waste and the people who handle it to recognize and process the waste. A distinct colour code stands in for every kind of waste that must be discarded.
Yellow Lidded Bins
Partially discharged sharps, including those contaminated with pharmaceuticals (that are neither cytotoxic nor cytostatic), as well as waste that need to be burned, are considered to be partially discharged.
Blue Lidded Bins
Waste medication and pharmaceuticals, except cytotoxic and cytostatic substances, must be burned in their original packing or one that is comparable.
Orange Lidded Bins
Items that have been contaminated with body fluids are appropriate candidates for alternative treatment, such as sharps, wipes, bandages, gloves, and so on.
Purple Lidded Bins
For the purpose of incineration, the waste has been tainted with cytostatic and cytotoxic medical drugs.
Red Lidded Bins
Incineration is the only acceptable method for disposing of anatomical waste, which includes recognizable body parts including the placenta.
Black & Yellow Bags
Clinical waste bags for recycling, incineration or disposal in landfills are all viable options for dealing with offensive or hygienic waste such as diapers, wipes, gloves, and clothing containing non-infectious human fluids.
White
Amalgam wastes as well as dental study molds that include gypsum are either recovered or recycled when they are processed.
Black Bags
Municipal waste (sometimes called household waste) includes things like used food and drink containers, newspapers, fruit, and tissues.
What makes this approach to the separation of waste so crucial?
Under the Duty of Care and the Hazardous Waste Regulations, it is illegal to combine different types of waste in England and Wales. Waste is required to be correctly categorized using the appropriate categorization methods. It is obligatory by law for a producer of clinical waste to categorize and characterize its waste.
Wrapping Up
You should never hire a contractor unless they can produce evidence that they are in compliance with the law. Should you choose to disobey the law, you run the risk of being penalised an unspecified sum. Team up with a local supplier of clinical waste collection to successfully handle all waste streams under the legislation while protecting the environment.