Tech
Choosing The Best Powder Coating Equipment: Factors To Consider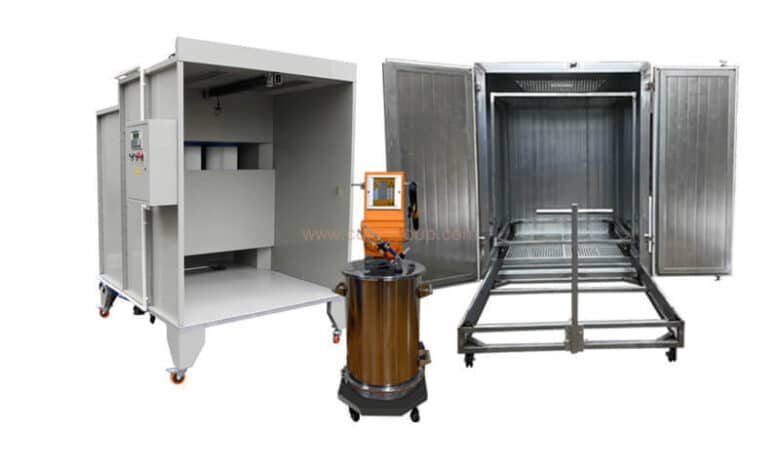 Powder coating is a process where you coat certain types of metal with paint in powder form. The whole powder coating application is beneficial to business owners as it earns them money. Purchasing powder coating equipment is a long-term investment. Therefore, you must ensure the equipment you choose is worth the value of your money. This article discusses some factors to keep in mind before you purchase powder coating equipment.
Size Of the Powdering Area
If you intend to powder a large area, you need to buy a large piece of equipment to help you work on that area without any issue. Purchasing a large system will save you money and time as small equipment may take a lot of time to finish a specific large area.
Storage Space for The Equipment
It would be best to store your powder coating equipment in a safe and secure area. Before you buy the equipment, you should consider whether you have adequate space to store it. If you do not have the space and still need to purchase the equipment, you can hire a storage facility to keep it from getting stolen or secure from harsh environmental conditions.
Cost of the Equipment
Budgeting is essential before making any purchase. The price of powder coating equipment depends on its size. If you are working in large areas, you must buy a piece of large equipment which will cost you more than buying small equipment. Remember that different sellers will sell at different prices. Therefore, you must first compare the prices of every retail store to find the best price that suits your budget.
Equipment Quality
Not only should you consider quality before buying coating equipment, but also when buying any other item. Quality is vital because if you buy a poor-quality product, it may break down within a short period. Faulty equipment will cost you more money for repairs and time spent on those repairs. Therefore, to ensure that you are getting the most out of your powder coating equipment, make sure it is quality. Remember that sometimes cheap can be expensive. You should avoid rushing for cheap deals as the quality may not be so good.
Coating To Be Done Daily
If powder coating is part of your commercial business, you probably work in large spaces. Therefore, you must purchase large equipment that will cater to your customers' needs. Large powder equipment will also increase productivity. Small systems may reduce daily productivity as you will have to work on a small area at a time. Eventually, you will end up making less money than you thought you would. A small piece of equipment is suitable for small areas only.
Since powder coating equipment will help you make more money if you do it commercially, it's essential to ensure that you buy the right type. Good equipment will depend on the quality and the size of the powdering area. Moreover, you must consider the cost, coating to be done daily, and the storage space for your equipment.
For more articles visit this website