Fashion
How to Improve Your Fashion Sense
Fashion Sense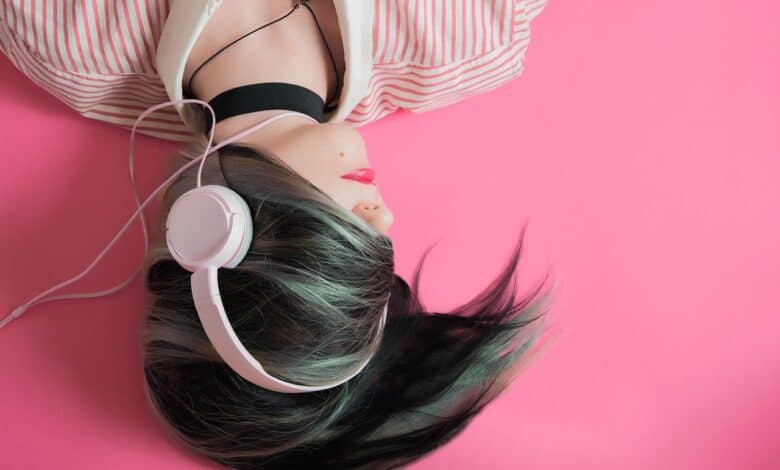 It is no lie that you feel good when you look good. In our modern society, fashion is all the range. Our social media is filled with glamorous pictures, and people who look good have more followers. Although fashion must not be all pain, it is vital to improving your dressing sense. If you do not feel good, chances are your confidence may drop. Low confidence leads to low self-esteem, which leads to social anxiety.
Social anxiety is very common. Many people, especially the teenagers at present have social anxiety due to low confidence and not being comfortable in their own sin. A great way to cope up with it is to boost your confidence. However, only a registered psychologist can give you a detailed therapy plan for boosting your confidence, yet, following are some tips to help you improve your fashion sense and slay social anxiety in style!
1. Dress According to the Occasion
Although dressing up for an event or even hanging out with friends can be challenging for all the fashionistas out there, going the extra mile can be risky. People who are overdressed on occasion may feel self-conscious and not be themselves, which impacts their confidence and communication skills with those around them. On the other hand, being underdressed is also a big confidence breaker. It is always better to study the occasion beforehand in order to dress just accordingly.
Want to be known for your impeccable fashion sense? Dress appropriately for the occasion. For example, if you're dressing for work, pay attention to how those in management roles dress. You don't have to copy their style, but noticing a few critical elements in theirs can make a big difference in your own. It's almost as if you're dressing for the role you want to work up to, and believe it or not; your superiors will take you more seriously as a result. It may even help you advance in your career! When going out, consider the environment and dress appropriately.
2. Accentuate Neutrals with Bold Colors
Neutral colors and natural tones such as beige, tan, grey etc., are always a safe option. But if you want to be bold and stand out, use a bright color to bring a twist to your style! Don't be afraid to add a colorful scarf or a red pair of stilettos. However, do not o overboard. Only add one or (maximum) two bold accessories to your outfit. Going all out can make you look a bit too extravagant. Stuffing too many bold colors in a single look is a big no in the fashion world. Accentuate the tones, don't overdo them. As a rule of thumb; when in doubt, avoid standing out.
3. Don't Forget your Shoes
To feel confident, you must look your best from head to toe. Shoes are also an essential part of your overall look. Depending on your needs, carefully chosen shoes can be a step up for a casual outfit to appear dressier or make a fancy outfit appear more casual. If you don't want to accumulate too many shoes, buy two high-quality pairs: one for special occasions and the other for everyday use. You can then easily mix and match them with a variety of outfits to dress up or down as needed.
4. Keep Away from Fakes
Quality over quantity- always! Practice scouting for high-quality items to improve your dressing sense (not necessarily expensive, if you know where to look). Investing in high-quality articles can have a significant impact on your overall appearance. Not only do better materials last longer, but they also have a quality feel to them, instantly adding weight to the overall look. Yet, do not mindlessly spend your money over fast fashion. Keep track of all your things and donate stuff time to time to add new things in your collection.
5. Accessorize Your Look
Accessorizing your outfit has a significant impact on how you look, and looking for items you like is one of the best ways to improve your style. We often overlook the importance of accessories. A simple wristwatch or a delicate ring can step up your game. Always keep a jewelry pouch in your bag with a few rings, a bracelet, and a pair of earrings for an emergency occasion. Pair gold or silver jewelry according to your skin tone. For a bohemian look, pair silver rings on a tanned skin tone. However, keep your jewelry as light and simple as possible to achieve a chic look.
6. Monochrome Looks
Monochromatic outfits can be just as show-stopping as a statement jacket. Monochromatic does not mean wearing a full green or red outfit. It requires the use of natural colors and their hues such as tan, grey, brown, etc. Such colors complement the skin tone and also bring out your eyes. The trick to smashing a monochrome outfit is mixing and matching tints and shades of the same base color, but in a simple way. The main rule is to maintain a balance of the color spectrum chosen. Move from darker to lighter shades in a proportionate manner. Don't jump from from one end of the color spectrum to the other.
7. Don't Compare Yourself
Comparison is the thief of happiness. Comparing yourself with others is the ultimate way to insult yourself. We usually compare our clothes, shoes and other personal belongings with others to find out where we lack. This is a very toxic trait and must be stopped at any cost. Comparison never makes you feel confidence. Confidence is all about being comfortable in your own skin. Comparing yourself will make you hold back from being who you really are. Now, saying not to compare yourself is easier said than done. But, you have to start somewhere. There are many benefits of not comparing yourself in a negative way such as:
being happy with yourself and for others
focusing on your own goals
moving on with your life
boosting your self-esteem
8. Nail Your Hairdo
Your hair provide a huge insight on who you are as an individual. Style your hair according to the dress you are wearing and the occasion you are going to. A sleek and straight hairdo provides a more elegant look while a bob gives more of a trendy look. A sleek bun is a great go-to for work as it gives a cleaner look. Going to party? Curls might just be your new best friends!
The Takeaway
These are just a few of the ways to improve your wardrobe, and while it may take some time to develop your own personal style, once you do, you'll be able to put together amazing outfits in no time. It's also not about the amount of money you spend – expensive does not always imply stylish. It's the amount of time you put into your searches and your willingness to try new things that counts the most.
Fashion is not something to be intimidated of. Wear what makes you feel comfortable and confident. It's not about impressing those around you but looking good for yourself. Feeling confident is very important. Still, quick fixes don't always work in the long run. If you're having trouble and things don't seem to be getting better, it's worth talking to someone who can help. Professionals such as counsellors and psychologists can assist you in developing confidence-building strategies. If you want to talk to a qualified psychologist, contact Marham.pk.