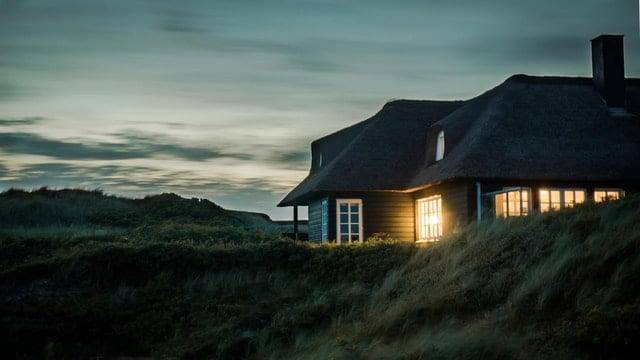 Home warranty companies frequently get a bad rap. Websites like the Better Business Bureau and Trustpilot are filled with consumer complaints and even accusations of fraud. And it's true, there are a lot of bad actors out there in the industry.
But the best home warranties can be part of smart homeownership, home buying, and home selling strategy. The trick is to understand how home warranties work and to choose the most cost-effective product from among the hundreds of variations offered for your particular property. Let's take a look at some home warranty basics so you can figure out whether a home warranty is right for you and, if so, how to choose the one that makes sense for you.
Who Needs a Home Warranty?
Home warranties can be a great way for homeowners to keep home repair costs to a minimum. Houses are full of surprises. Nearly 70% of home buyers spend over $1000 on unexpected repairs. And that's if they're lucky! Many spend more: 23% incur repair costs between $2500 and $5000.  More grievous home repair scenarios are not uncommon, either. So if you've just purchased a home, a home warranty—which costs on average between $300 and $600 per year, depending on the type of coverage you select—may turn out to be a terrific bargain.
If you're in the process of buying a home, you'll find that some home sellers voluntarily agree to pay for a year of home warranty coverage for the homes they're selling. Before you sign a contract,  you may want to negotiate the inclusion of home warranty coverage in your purchase and sale agreement. The coverage doesn't cost a home seller a lot, but it can at least bring you peace of mind as you move into your new house.And it may save you a lot of money. By the same token, if you're selling a home, offering a home warranty to buyers may make your home more attractive to buyers. Many real estate agents recommend offering home warranty coverage to you as a smart selling strategy.
Do You Need a Warranty if You Have Homeowner's Insurance?
Let's clear up a common misconception. Home warranties are not the same as homeowner's insurance. Here's one way to understand the difference. Let's say a pipe bursts in one of your bathrooms. You're not at home when it happens and before you even realize you have a plumbing problem, the flood causes damage to the ceiling and carpet below. A home warranty would typically cover repairing your burst pipe. But it wouldn't cover the cost of repainting your ceiling or having your carpet professionally cleaned. Homeowner's insurance, on the other hand, would not cover the cost of repairing your plumbing. But it would typically cover taking care of your ceiling and carpet. So if you want your home fully protected, you'll need both a home warranty and homeowner's insurance.
What Do Home Warranties Cover?
The answer depends on the warranty you choose. Most home warranty companies offer two types of coverage: systems coverage and appliance coverage. You can choose one or both of these types of coverage.
Every home warranty is different. More expensive warranties offer more extensive coverage, but here's a basic rundown of coverage on both types of warranty coverage:
Full systems coverage allows you to file claims for repairs related to:
Indoor plumbing
Heating and Air Conditioning
Indoor Electrical
Water Heaters
Duct Work
Garbage Disposals
Comprehensive appliance coverage allows you to file claims when the following items need repair:
Refrigerators
Stoves
Built-In Microwaves
Dishwashers
Built-In Garbage Disposals
Washers and Dryers
Ceiling Fans
Garage Doors and Openers
Some repairs are covered as options only. When you choose optional coverages, they will increase the overall price of your home warranty. Here's something you need to know: some of the appliances you might expect to be covered, including washers, dryers, and refrigerators, are considered optional by some home warranty companies, so check the fine print before you pay for coverage. In addition, some home warranty plans exclude luxury or commercial-grade appliances. So if you have a Viking range or a Subzero fridge, again, check the exclusion language of any warranty you're considering.
You may want to choose one or more of these options, depending on how your home is equipped:
Pools and Spas
Septic Systems
Well Pumps
Trash Compactors
Stand-Alone Freezers
Know Your Coverage Limits and Costs
Home warranties do resemble homeowner's insurance in a couple of ways. They come with coverage limits. Some limits are annual and some are assessed on a per-item basis. Unfortunately, you may find that coverage limits aren't equal to the cost of repairing or replacing a covered item. Heating and air conditioning systems, for example, often cost more than the coverage limits of a home warranty. Replacing your furnace, for example, can cost upwards of $10,000. But a home warranty might cap furnace repairs or replacement at $3000 or so.
All warranties come with service call fees, which are akin to deductibles. Each time you file a claim and a service person visits your home to diagnose or repair a covered item, you'll pay a fee directly to the service company that does the work.  Service call fees usually run between $75 and $125. Those fees can add up. That's why you should check how a policy deals with guaranteeing the work that's done in your home. Some only guarantee repairs for 30 days and will charge you multiple service fees if a problem recurs.
When To Buy a Home Warranty
The time to buy a home warranty is before you need to use it. Don't wait until something breaks before buying one. Home warranties exclude pre-existing conditions and most impose a waiting period of up to 30 days before they will cover claims.
If you have a home built for you, a home warranty may be redundant with your construction for the first year or more. So it's a good idea to wait before buying a home warranty until your construction warranty expires. There's no need to double up on coverage or take on a needless expense.
If your home would be considered an antique—from mid-century modern to Victorian—that's a different story—it probably makes sense to purchase a home warranty sooner rather than later.
Choosing a Home Warranty
Home warranties can be a blessing or they can be a source of unending frustration. But that frustration can often be traced back to misunderstanding the terms of a warranty. Make sure you know what's covered and what's not when you buy one. Take note of the coverage limits and service fees that come with your home warranty. And be sure to do your research before choosing a home warranty company.
Check out its ratings on consumer review sites. Read the comments carefully and beware of companies that inspire a lot of complaints—particularly for poor communication, long repair waiting times, billing issues and cancellation policies. Consider that research due diligence—your responsibility—and you'll be better equipped to choose a warranty that meets your expectations and help you keep your home in top condition without stressing you or your budget out.
Author Bio:
Susan Doktor is a journalist, business strategist, and historic homeowner. She covers a wide range of consumer product and personal finance topics. Her contribution comes to us courtesy of Money.com.