Food & Drink
Health
Know the Best Exercise to Treat Your Hunchback 
Best Exercise to Treat Your Hunchback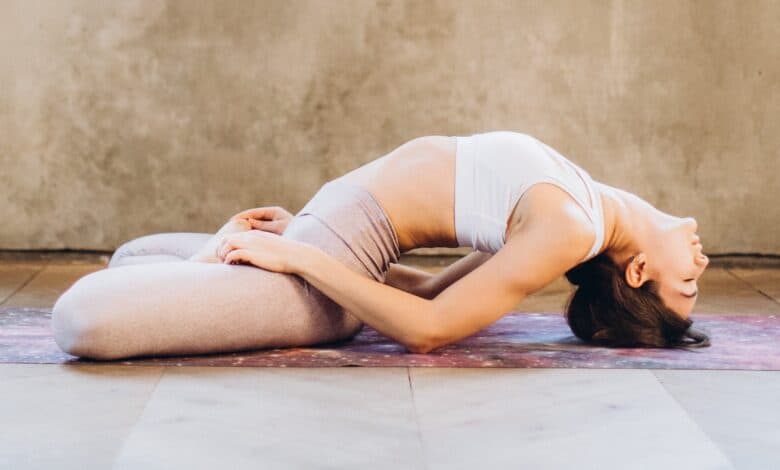 Know the Best Exercise to Treat Your Hunchback 
Do you know a hunchback can make you less attractive and confident? Hunchback is something that occurs due to excessive curvature of the spine or the position you place your body throughout the day. If you are also worried about your posture or noticed any kind of trouble while sitting; then don't worry this article would be the perfect option for you.
Let's know the causes of a hunchback and the best exercise to overcome it.
Causes of hunchback
A hunchback is also known as kyphosis. According to health experts, around 20 min of bad posture or movement can bring a lot of negative changes to your spine. And your head will start to begin to retain in forwarding direction. Here are a few causes of hunchback.
Due to Degenerative changes
Weakness of muscular
Compression fracture
Altered of biomechanics
But regular engagement in exercises can help you to strengthen the back and neck and can move forward in the right position.
Importance of Exercise
Exercise with the right posture may help you to get back the same posture. This practice can be time taking but you will get the actual result after continuing with exercises. Regular exercises strengthen the extensor muscle and also decrease the angle of hunchback.
According to researchers, after one year of exercise, the progress of hunchback in women ages 50- 59 was delayed when they compared it to those who didn't complete their extension exercise.
Exercise to treat hunchback
It will be a wonder to know that cat pose can help you to improve your body posture. This exercise is amazing that actually fix this problem and helpful for those who are worried about their hunchbacks.
Make a pose like a cat; now stretch your head in all directions.
Slowly start rotating your head this will also give you a proper massage.
Now Stretch your head in the upward direction, hold for few seconds, and come back down.
Repeat this exercise a few times a day & also try to change your sleeping pattern.

Mirror Image
This can be challenging for you to get your head to touch the wall, meanwhile, you have to also maintain a chin tuck position.
Simply stand tall against a tall for making it easy going.
Start bringing your head back directly in over your shoulder
Now keep you your head back at least for 30 sec; if you feel pain, take a short break.

Superman
For this exercise, you have to lie down on the floor on your stomach. After that extend your hand in front of your head and keep your leg straight.
Put your head in a central position and keep looking towards the floor then lift your leg and arm towards the ceiling
Try to keep away your hand and leg from your body, hold for 2, 3 sec and repeat this 10 times a day.

Life Extension
The main goal of this exercise is to strengthen the weak muscle of your back and stretch the tight muscle of the chest.
Stand straight with soft knees, upright your chest and shoulder blade back and down.
When you find yourself in the right posture, raise your both arms up into position like Y.
In the same position take a deep breath & maintain the right posture while exhaling it.

Thoracic Spine( Foam Rolling)
Extend your arm over your head like a life extension position. And do this practice for 30 to 40 sec.
Now take a foam roller and lie down on it on the plain floor.
Put this roller under you and gently start roll up and down on it, you will also get a good massage of your muscles and thoracic spine.
Along with these exercises, you can also improve your posture after bringing a few changes to your daily lifestyle routine.
Be conscious and alert
Also, try a few more types of exercises
The main reason for having a hunchback is sitting around 7 to 8 hours a day for work purposes in the office. Try to take a small break, stand up, and stretch yourself to avoid hunchback issues. Now you have the whole idea against hunchback. Hurry up! Imply this habit into your daily life routine and see the positive changes. This will bring positive confidence back into your life and throughout all the negativity.