Travels & Tours
A Complete Guide To The Silversea Alaska Cruise
Silversea Alaska cruise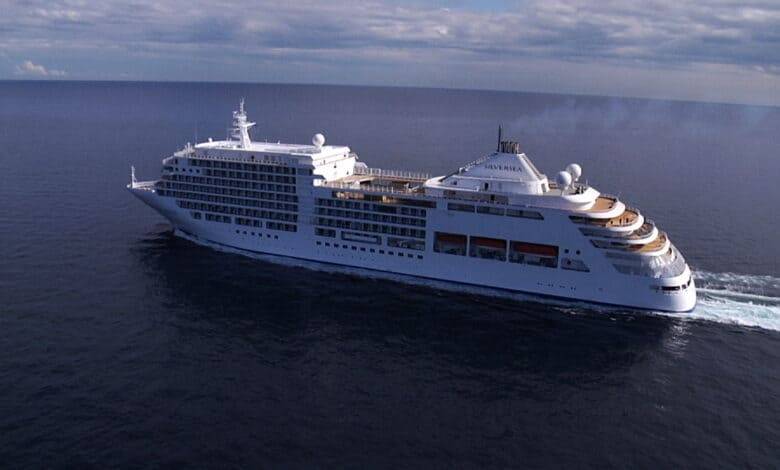 A Complete Guide To The Silversea Alaska Cruise
Since its beginning in the 1990s, Silversea has established itself as one of the best in luxury cruising.  Silversea prides itself on great service and an overall high-quality product. A diverse choice of destinations, beginning with a bottle of champagne upon boarding and lasting until you've returned home.
Visit places like Juneau, Skagway, and Sitka, as well as spectacular vistas like the Hubbard Glaciers and the Chugach Mountains on Silversea cruise to Alaska. But if you are yet unable to make your mind, you can take a look at the Silversea Alaska Cruise Reviews.
Silversea Cruises Alaska Cruises Overview
You will see shining glaciers, a humpback whale or two, and maybe even a grizzly bear on one of Silversea's stunning Alaskan cruises.
Discover the creativity and workmanship that goes into a totem pole, learn about the Gold Rush in Skagway, or get up close and personal with the amazing wildlife of Seward.
On a Silversea cruise to Alaska and the Pacific Coast, every day will be different and thrilling, whether it's a mountain climb or a dog sled trip.
Silversea Alaska Cruises Accessibility
If a guest requires oxygen while onboard, Silversea can supply an oxygen concentrator if they notify them before the cruise. Guests with limited mobility may not be able to participate in all shore excursions. Wheelchair users are encouraged to travel by someone who can assist them both on land and onboard.
Silversea Alaska Cruises provides shore excursions.
There are several Silversea-led trips to choose from in Alaska, each geared to a certain set of interests and activity levels. Silversea offers excursions, small-group experiences conducted by experts, and "The Collection,". A collection of one-of-a-kind and unique beach adventures.
Excursions can be booked 90 days to 7 days before sailing over the internet. Private tours are available for people who want to travel with just their friends or family. Tours for charitable causes and active trips are also available.
If you want to spend a longer time in port, Silversea also offers cruise and land trips, which give you extra days on land and the chance to see Denali National Park. Spend more time in Anchorage. The cruise tours include transportation, lodgings, railcar service, meals, and tour programs.
Programs on Silversea Alaska Cruise
There is lots of entertainment and events to participate in while onboard, as well as peaceful retreats, to relax you.
The Spa at silvereas
Guests are treated at "The Spa at Silversea" with relaxing treatments such as facials, body wraps, and massages. Saunas and steam rooms are available, as well as salon services such as manicures, pedicures, and hair treatments.
Yoga Class at Silversea
Take a yoga or Pilates class at the Fitness Center, or work out on your own using the free weights,
weight machines,
treadmills,
elliptical trainers,
Casino
On any cruise, a casino is a must-have, and Silversea's has roulette, blackjack, and slot machines, as well as beginning instruction during a champagne toast.
Meals and Beverages on Silversea Alaska Cruises
European-trained waiters will look after you. Tables are set on beautiful linens and furnished with European crystal glasses and shining silverware in The Restaurant, the primary dining space aboard all Silversea ships.
In silversea Alaska cruises you can reserve a table at the Black Rock Grill in the evenings to have
Steak,
veal,
pig,
lamb,
fish,
seafood,
prawns
cooked on a prepared volcanic rock transported to your table. You can also eat on the Silver Shadow at La Terrazza.
All beverages, including wines, cocktails, and whiskey, are included in your cruise ticket. Drinks are complimentary throughout the ship, and at dinner, you can select from a wide selection of exquisite wines.
3 Best Family-Friendly Alaska Cruises
· Celebrity Cruises
Celebrity Voyages offers extra options for cruisers with three unique ships dedicated to Alaskan cruises. 7-night and 8-night cruises with one-way and round-trip itineraries are available. Choose from departures in Seattle, Seward, or Vancouver.
Onboard, there are numerous activities for children and teenagers. Inside staterooms, ocean view staterooms, veranda staterooms, and suites are all available.
Because Celebrity Cruises is an a la carte cruise line, expect to pay extra for a beverage package that includes soda and barista coffee, as well as a photo package, WiFi, and excursions.
·  Princess Cruises
Princess Cruises, which is owned by Carnival Corporation, has 7-night roundtrip cruises departing from Seattle and Vancouver. 10-night round trip cruises departing from San Francisco, and 14-night round trip cruises departing from Los Angeles.
There are other popular 7-day one-way cruises from Whittier, Anchorage. A post-cruise tour to Denali, Fairbanks, and Anchorage is available through Princess Cruises.
An international cafe, chocolate adventures, and afternoon tea are just a few of the gastronomic options available. In addition, a number of specialty restaurants serve your favorite regional specialties.
A spa, fitness center, casino, nighttime entertainment, movies beneath the stars, and pools and spas will occupy your days. A children's club is also available on each ship.
· Holland America Cruises
You have a number of alternatives when you travel with Holland America. Seattle, Seward, Whittier (near Anchorage), and Victoria are the ports of call.
In addition, Holland America provides both one-way and round-trip cruises lasting seven nights. Optional post-cruise excursions to Denali, Moscow, and the Yukon are available.
The main dining room, informal dining room, specialty restaurants such as a grill and Italian venue, as well as burgers, are all available on each ship.
Two lounges, as well as the Lincoln Center Stage, Billboard Onboard, World Stage, movies, and a casino, are available for leisure. Finally, each ship is fitted with 2 pools, a spa, a fitness center, adult enrichment sessions, and a kids club.
Silversea Alaska Cruise Reviews
Many people are concerned about silversea senior cruise reviews as Silversea senior is worth spending money.
Silver Alaska cruises provide you with the opportunity to explore new regions. They offer it everything, whether you wish to go off the beaten path on an exploration cruise. Follow in the footsteps of explorers on a traditional route. There is never a shortage of choice or luxury.
For adventurous tourists, Silversea's fleet of small ships offers unparalleled comfort. There is nothing more satisfying than a cruise to Alaska with Silversea. One of the highest crew to guest ratios in the business, several dining options, professional guides, and assured memorable experience.