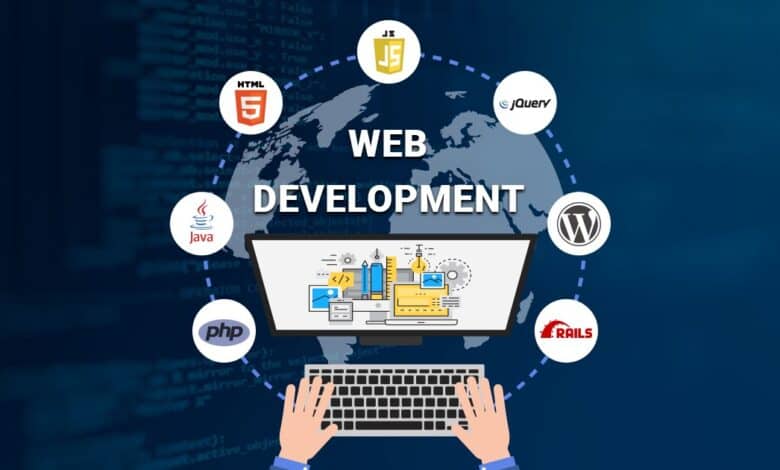 In this article, we will talk about the 9 top web development trends in 2021 that will rule the world of development. Let us begin…
1. Progressive web applications
The Progressive Web Application technology should be included among the top web development trends of 2021. A Progressive Web App (PWA) is a website that offers a mobile application interface that is nearly identical to that of a native app. It is a native program that runs outside of the browser and communicates with the user.
2. Artificial intelligence (AI) and bots
Bots and AI assistants can read, gather data, and solve problems. This area is regarded as among the most important innovations influencing web creation in the future. As a result, in 2021, the community at large demand for AI-assisted interaction will grow. As the new web industry develops, we can see hundreds of AI chatbots, virtual assistants, as well as voice bots. These tools assist companies in engaging and improving personal touch. They also improve the digital customer experience.
Through text or voice chats, AI chatbots assist thousands of people and a variety of companies in completing tasks more quickly. In today's world, it's important to keep up with the new website creation technology trends. With the rise of AI chatbots, it's more important than ever for companies of all sizes to maintain consistent customer interaction.
3. Voice search
It used to be all about the text when it came to details. However, by 2021, an increasing number of Internet users would choose to communicate through audio over text. As a result, one of the most rapidly evolving developments in web creation is audio or speech analysis.
According to Juniper Research, voice assistants will be in 55 percent of all households around the globe by 2022. It is not limited to virtual home assistants like Alexa, Google Home, or Siri, though. The value of voice optimization for sites has been emphasized in recent web development technological advancements. Most businesses want to be part of the wave which will influence the Web's future. That is why they incorporate voice recognition capabilities into their digital goods. Consumers, as well as business owners, benefit from voice search optimization in a variety of ways.
4. Serverless architecture
Due to the Covid-19 epidemic, the year 2020 was defined by an imposed WFH (work from home) change. As a result, cloud apps have grown further this year. Also, as one of the fastest-evolving domains, the Web has seen a significant rise in the market for serverless. According to Flexera's State of the Cloud survey, 98 percent of businesses use at minimum one private or public cloud. It just goes to show that cloud infrastructure is among the most important web development trends of the future.
5. Motion UI
This web development pattern is related to web product design. As per the Salesforce Report, 84 percent of customers value the site's design as much as the service it provides. Web design, for the most part, is not about flashy graphics. It is all about designing user-friendly, intuitive, and sensitive interfaces. Motion User Interface is based on thorough testing, and when properly implemented in the design of the website, it can easily increase page conversion rates.
6. Single-page applications
One of the really significant new technology developments in web development is single-page applications (SPA). A JavaScript-based web app is known as an SPA. It prevents having to load several Web pages from a server in order to demonstrate a visitor a specific page. A SPA, on the other hand, only loads templates and data in order to automatically build them on a single web page and i'm feeling curious.
7. Mobile-friendly website
Because of the exponential growth of smartphone users, the mobile-first approach would have a significant impact on the future of web development. As per DataReportal, the total number of smartphone users globally in January 2021 was 5.22 billion. As a result, the future of the Internet is heavily reliant on mobile compatibility. It enables companies to reach a greater number of mobile users and increase conversion rates. How does the new web technology trend imply? Indeed, mobile-friendly website material appeals to users on both personal computers and mobile devices. That is, the text is easily understandable, the navigation and links are clickable, and the content is generally easy to absorb.
8. Blockchain technology
Simply put, Blockchain allows for a two-sided transaction process. It implies that a decentralized fully distributed verifies each payment. You will be able to tell which data is checked and transparent this way. This technology is among the top 9 web development trends of 2021 and is here to stay in the future as well.
9. Internet of Things (IoT)
Learning, marketing, health, and also how we communicate with our mates have all been altered by the Internet. As per Internet World Stats, 89.9% of the population of The United States utilizes the Web on a regular basis. In terms of business, the majority of businesses have gone digital.
As the Internet's effect on our lives has grown, a new industry called the Internet of Things has emerged. What does all this imply? Currently, it refers to linking Internet-connected home devices, wearable technology, or appliances. Many of your gadgets are now accessible through your phone thanks to the Internet of Things. Why has the Internet of Things (IoT) proven to be one of the most important web development trends? The problem is that IoT-connected devices constantly transmit data. It enables businesses to deliver their products to customers as quickly as possible, resulting in a customized experience.
Final words
New web development patterns will change the way companies communicate with their customers in 2021. We addressed new web development technologies that increase user interaction in our post. Websites can remain competitive and have a better user experience by incorporating the latest technologies. In 2021, we have compiled a list of the top 9 emerging web development technologies. Are you looking for launching your career in web development, join QuickStart's coding bootcamp and get started?
For more articles visit this website