Lifestyle
4 Hair Salons For Seasonal Hair Coloring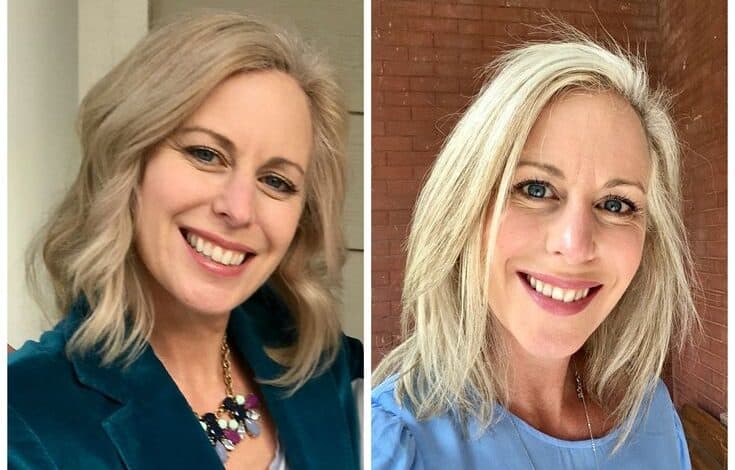 Changing your hair color with the seasons is a trend that's been around for a while now. The idea is that you can give your hair a fresh new look for every season and make sure that you're always fashionable.
Why is this trend so popular? We've all heard the adage, "New year, new you," but why is that so often paired with new hair color? The truth is that changing your look with the seasons can boost your self-esteem and confidence. Feeling good about yourself makes you more likely to go out and meet new people!
Changing your appearance can also help you get out of a rut. If you've been wearing the same thing every day for months or years and it's time for a change, just deciding to do something different (like dyeing your hair) can help you feel like you're moving forward instead of being stuck in place.
Ways to Change Your Look
Hair cuts – From a simple trim to a full haircut, you can completely transform your appearance.
Traditional hair coloring – subtle or bold shades of blonde, red, brown, and black hair. If you're looking to update your color, an experienced stylist can help you decide on the perfect shade for your complexion.
Special hair coloring – Whether you want to add some highlights or go for something more dramatic, professional products and techniques ensure it looks natural and stunningly beautiful!
Balayage – The hottest trend in haircuts right now is balayage, a technique that allows us to give you subtle highlights that won't look too obvious or unnatural (and can be changed whenever you want).
Ombre – Ombre is another popular technique that gives gorgeous results by gradually changing from dark roots to lighter ends.
How to Get a New Seasonal Hair Color?
First, make sure your hair is healthy. Go see a seasonal color specialist. They'll be able to help you choose the right shade and tell you how long it will last before fading out completely. Be sure to bring along photos of celebrities whose looks inspire yours, as well as any photos of yourself at different ages so they can match their recommendations accordingly. Finally, don't forget about maintenance! You may need a touch-up if your color fades faster than expected.
Adam og Eva
Adam og Eva Hair Salon has been in business for 50 years and has a long history of providing high-quality hairdressing services. They have long been pioneers in Norway's hairdressing industry. Besides operating a family-owned chain of 25 salons, they also have a training academy for aspiring stylists. Their focus is on imparting wisdom to young hairdressers so they can carry on the same tradition of quality that the company is known for.
No matter what services you need, Adam og Eva Hair Salon can help you achieve your desired look. Services include but are not limited to, shampoo, cut, style, gloss, hair coloring, bleaching, or striping/balayage. And they're always up on the latest trends—so if you'd like some advice on how to update your look without sacrificing quality or comfort, they're happy to help!
Frisör Luleå Mind Jonna
Frisör Luleå Mind Jonna is a holistic hair salon that believes in treating the whole person. In addition to being a hairdresser, Mind Jonna has a master's certificate issued by the Swedish Crafts Council and is an ICF Associate Certified Coach and Reiki Master.
Services include beard trimming, family hair cuts, eyebrow coloring, and hair coloring for new color and outgrowth. Choose from coloring techniques such as balayage, ombre, sombre, colormelt, ecaille, and foil loops. Additional services offered include light healing and coaching.
Pii
Frisor Pii Copenhagen is one of several locations in this chain of hair salons. The salon has been around for many years, and they've built its reputation on providing high-quality cuts, coloring, and other services.
The salon is located in the heart of Copenhagen's city center and offers a wide range of services including hair cuts, traditional coloring, special coloring, ombre, balayage, glossing, and hair extensions. Additional services for facial waxing, eyebrow coloring, and more.
Hair Factory
Hair Factory is a hair salon located near the Ringsted shopping mall in Denmark. Established in 2009, they have been offering great hair products, cuts, colors, stripes, balayage, and permanents ever since.
Their friendly staff will help you find precisely what you're looking for—whether it's a new shampoo or conditioner, or if you want to make some changes to your look! They offer a wide variety of services at reasonable prices so that everyone can get their dream look without breaking the bank.
If you've been thinking of updating your look for the season, these 4 salons can help you achieve it. Call and book an appointment today!
For more valuable information visit this website