Food & Drink
Why Environmental Monitoring Matters for Food Safety
Monitoring Matters for Food Safety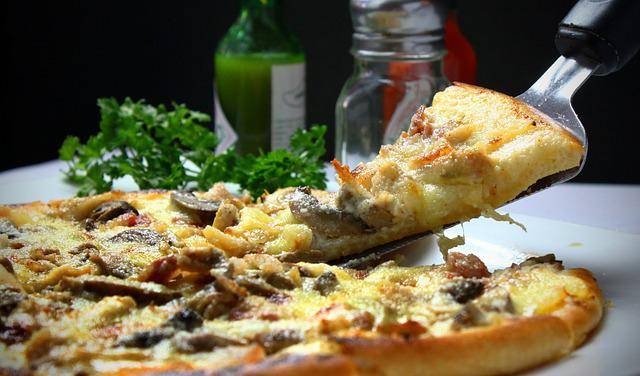 Every year millions of individuals get sick, hospitalized, or lose their lives due to foodborne diseases. As the world becomes more globalized and food supplies cross borders, there is an increasing need to strengthen food safety systems. This is where environmental monitoring plays a crucial role.
Most foodborne illnesses are preventable with minor changes and good practices. Including a dynamic environmental monitoring program helps sustain the food item's integrity while offering consumers safety assurance.
What is environmental monitoring?
Environmental monitoring involves collecting data logs of environmental factors like air quality, humidity, temperature, and pressure. The collected data is then used to study the trends and conditions for research, policy making, and making informed decisions
The process helps determine the quality of the environment, which further defines the health and wellness of the life residing in the area. There are numerous tools used to carry out the process of environmental monitoring. Data loggers are one such tool that is growing in popularity due to their ease of use and accuracy.
Environmental monitoring is a standard process followed in numerous industries like healthcare, automobile, and food and beverages. As Dickson data says, data loggers provide the adequate information required to maintain safety standards and product vitality and define government and market regulatory compliance
Benefits of environmental monitoring
Environmental monitoring helps identify the problematic factors that harm food safety. Some of these factors include harmful microorganisms that grow to become a medium of contamination. Environmental monitoring also helps verify the effectiveness of sanitation programs that are a part of food manufacturing, storage, and transportation.
Some more benefits of environmental monitoring in terms of food safety are: 
Verification and validation of sanitation efforts
There are numerous procedures involved in the sanitation programs for food safety. They need to have a set frequency to ensure that the supplies are in a safe setup. With environmental monitoring and the use of devices like data loggers, the manufacturers can validate and verify the effectiveness of their system based on the environmental readings. 
Consistent data monitoring
The user can access consistent data monitoring with environmental monitoring equipment like data loggers. This enhances the safety program's effectiveness as the accumulated data tracks the records of safety ranges of the environmental conditions. It turns the safety program into a proactive discourse that invites instant reaction to the vivacity of the stored raw materials or goods in case of any potential security breach.
Moreover, with advanced environmental monitoring programs, there is no need for any manual intervention. The devices used for monitoring are connected directly to the cloud servers and can therefore operate effortlessly for prolonged periods.
Data analysis and detection for spoilage
Elements like unwanted microorganisms, spoilage organisms, and pathogens open doors for harmful outbreaks and spoilage. However, certain storage temperatures keep these from growing. With environmental monitoring, the manufacturers, shipping authorities, and storage facilities can ensure their environmental range is equipped to keep the items safe.
Continuous data monitoring and history logs enable the user to detect records and determine the maintenance of the safety standards. If the history displays non-compliant environmental ranges, the user can discard the unit and prevent further health hazards. 
Better maintenance
Environmental monitoring offers accurate and prompt logs of the environmental components of the base area. This precision allows the user to assess their facility's efficiency. It becomes easy to detect potential dangers and act on them before they turn into a compliance and safety issue. 
Detection and elimination of contamination site
Environmental monitoring is a tool for baseline microbial assessment of a food facility. It consists of numerous steps, like swabbing different sites to research safety conditions. Environmental monitoring ensures no likelihood of contamination sites go undetected. 
Harmful pathogens and organisms in the environment
There are numerous ways through which environmental pathogens and other harmful organisms can breach the security of a food facility. They can be drawn in by raw materials, equipment, vehicles, visitors, workers, and pests. The sector can manage these pathways with adequate environmental monitoring and maintenance. Keeping a close check on these areas and maintaining facility standards to keep them free of harmful pathogens is essential. 
According to the New York Times, a company called Blue Bell Creameries had to pay over $17 million in fines due to listeria contamination. Situations like these can be avoided with an updated environmental monitoring process. 
The food industry must combat these pathogens at all stages of food development, manufacturing, shipping, and distribution. Developing a robust environmental program with advanced tools and strategies is necessary. Some of these include vector swabbing, sampling, and dividing the base area into different risk zones. Many companies are also employing specially trained staff. 
Environmental monitoring includes activities, processes, tools, and tests that act as a shield against harmful growths in food items and a breach of their integrity. Environmental monitoring offers critical information for detecting, investigating, and preventing the cause of contamination. It is a highly effective and essential process that sustains the safety of the food sector during production. It gives the food and beverage industry a scientifically valid backing in terms of prevention against harmful growth in their supplies. 
Food is an essential part of humankind, and every brand that plays a role in adding to this gigantic sector is liable to maintain specific safety standards for the well-being of billions of individuals who consume its products. With modern technologies and new tools available in the market, maintaining food safety is just a matter of a few structural changes and updated processes.