Business
5 Key Benefits of Using Self-Inking Stamps in Your Business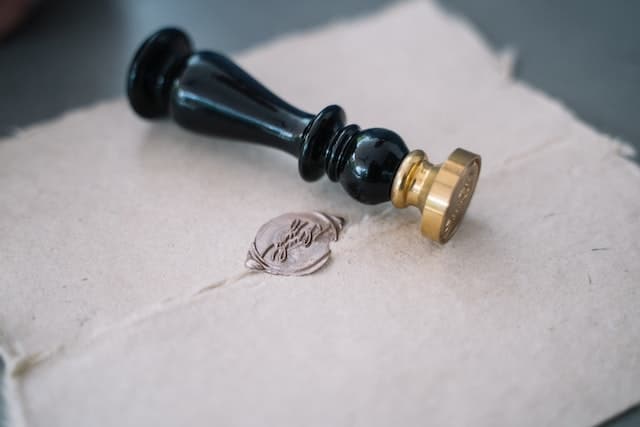 As a business owner, you understand the significance of having efficient tools in place that enable operations to run more seamlessly. One such tool that you may have overlooked is the self-inking stamp. Self-inking stamps are versatile, cost-effective, and efficient, and can be used for a variety of tasks. In this article, we'll discuss the five key benefits of using self-inking stamps in your business.
1.      Convenient and Easy to Use
Self-inking stamps are incredibly convenient and easy to use, making them a popular choice for businesses of all sizes. These stamps eliminate the need for an ink pad, as the ink is built into the stamp. Therefore, this will save you from worrying about finding the right ink pad or dealing with messy ink spills. With a self-inking stamp, you can simply press down and stamp away, making the process quick and hassle-free.
Apart from their ease of use, they are also versatile! From address stamps and logo stamps to date stamps – there's an application out there just waiting to be used with these versatile tools! With their ability to create crisp, clear impressions every time, self-inking stamps can help streamline your workflow and save you time and effort.
2.      Long-Lasting and Cost-Effective
One of the major benefits of using self-inking stamps is their long-lasting nature. These stamps are built to withstand heavy use and can last for thousands of impressions before needing a refill. Businesses that utilize stamps on an ongoing basis will find this type of stamp more cost-effective.
Compared to traditional rubber stamps, which require separate ink pads and are prone to wear and tear, self-inking stamps are built to last. They are designed using high-grade materials such as plastic and metal components to withstand daily usage without malfunction.
3.      Customizable and Professional
Self-inking stamps offer a high degree of customization, allowing you to create a stamp that reflects your brand and business. Create the stamp that suits you by customizing it with your logo, address or any other details needed. This not only helps promote your business but also gives your stamped documents a professional and polished look.
In addition to their customizable nature, self-inking stamps are also available in a wide range of sizes and colors. This means you can choose the stamp that best meets your needs – be it small for return address stamping or large enough to display company logos.
4.      Environmentally Friendly
Another benefit of self-inking stamps is their eco-friendly nature. Because they eliminate the need for separate ink pads, they produce less waste than traditional stamps. Additionally, many self-inking stamps are made with eco-friendly materials, such as recycled plastic or renewable resources like bamboo.By choosing a self-inking stamp for your business, you can help reduce your environmental impact and demonstrate your commitment to sustainability.
5.      Saves Time and Effort
One of the most significant benefits of using self-inking stamps in your business is the time and effort they can save you. With a self-inking stamp, it's simple and fast to add business information such as your company name, logo or address onto any document or paper quickly and efficiently.
Self-inking stamps eliminate the need for manually writing out the same information repeatedly, which can be time-consuming and lead to errors. Businesses requiring large volumes of documentation, such as in the legal or medical industries, where time is of the essence can take advantage of self-inkingstamps to save valuable time and effort.
Final Thoughts
Self-inking stamps are a convenient, cost-effective, and customizable option for businesses looking to streamline their workflow and add a professional touch to their documents. With their long-lasting nature and eco-friendly design, these stamps make an excellent investment for businesses of any size.
Whether you're looking to create address stamps, logo stamps, or date stamps, self-inking stamps offer a versatile and reliable solution that can help improve your business operations. For more info on self inking stamps and how they can benefit your business, be sure to explore the various options available online or consult with a stamp specialist.