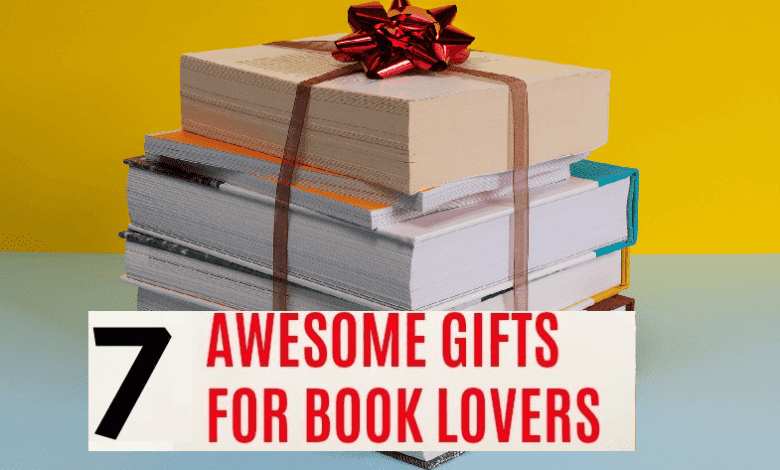 7 Unique Gifts for Book Lovers
If you are looking to send someone a gift, who is a bookworm, it is sometimes difficult and awkward. Here I am to give you in detail the list of best gives way: 
Wooden Page spreader
The name gives its description. It helps the reader to hold the pages. It comes in different materials. The one listed above is made up of wood. The reader can put his/her thumb into it. Start reading; it is a handy tool if you're reading a novel, cookbook, or any other book genre.
Book Seat Reading Pillow
How about reading a book with the comfort of a couch, bed, or sofa?
Then this product is a perfect match. One can lean back and read his/her favorite book by keeping on the book seat reading pillow.
This is also portable, i.e., the person can take it during traveling on a train, bus, or airplane. The reader can enjoy the book while traveling and avoid the hassle of holding the book all the way. All he/she has to do is put the book seat reading pillow on the lap, put the book or reading devices, and start reading.
Neck Tie and Scarf
It could turn out to be a great wearable when it comes to ties and scarf. The book lovers are going to like it. They can feel great while going out wearing it. They can feel stylish, and people going to meet them would like it.
These items are great for working in a bookshop, public libraries, professors, researchers, etc. It can give them a feeling of attachment to the books.
Book Locket
Lockets are gifted for a long time. It keeps any little secret for the wearer. It comes in different sizes, colors, and designs. The price is also affordable. Anyone can give it on special occasions like Valentine's Day, birthday, or wedding anniversary.
Some people wear it by attaching it with a chain. It adds to the beauty of ladies. They look gorgeous with it at the parties, get together. It reminds them of the person who gave them. Nowadays, people buy custom made book lockets, which are made according to everyone's taste.
Booklover Handy Bag
When it comes to going out shopping or carrying books to read, this bag comes in handy. You can take it to the office, homes, parks or libraries. It doesn't take a lot of space so that it can fit anywhere. Moreover, to make the gifts more adorable, it is better to complement them with a set of sad romance books with a happy ending.
These days the materials used are recycled. Hence it's better for the environment. It can be reused when and where required.
Library Nook Car Seat Cover
This product has the following features:
Easy to install
Provides great comfort
Long-lasting
Made from polyester micro-fiber fabric
This can be a great gift for someone who has a car. The colors are fantastic. It gives great comfort while driving.
Booklovers Bookmarks
These days most people are fond of reading on portable devices like Kindle etc. But still, some need to touch and feel the books. This bookmark is a great gift for them. They can read paperback books and use them when they want to continue their reading.
Nowadays, it has evolved; it's coming in different designs, colors, and sizes.
Conclusion
These are the recommendations which may make your life easier. Give a variety of choices when it comes to choosing a perfect gift who loves reading books. It will also make you remember when they will use the gifts they got from you.