Health
Can I Sue if I Drank Contaminated Water at Camp Lejeune?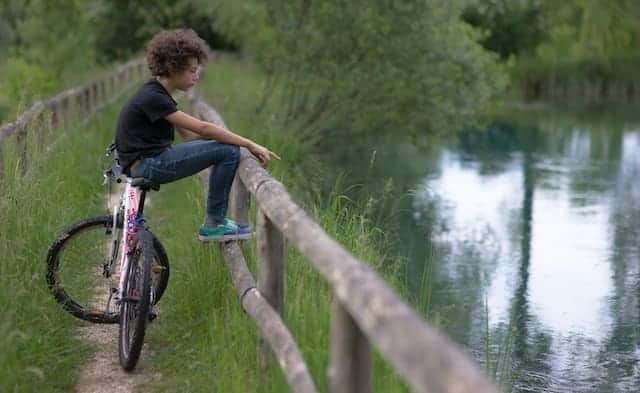 If you drank contaminated water at Marine Corps Base Camp Lejeune, you could seek justice for any conditions or illnesses you developed by filing a lawsuit. In fact, thousands of marines and their family members who have been hurt by the toxic and contaminated drinking water at the base in North Carolina may be eligible to file claims and get recovery for their suffering and losses.
How veterans and their families were exposed to the toxic water
The marine discovered that the drinking water at the base was contaminated in the 1980s when they found volatile organic compounds (VOCs) in 2 of the 8 water treatment plants at the base. Reports from the Agency for Toxic Substances and Disease Registry (ATSDR) show that the VOCs included chemicals that cause cancer. The VOCs (PCE, benzene, TCE, and Vinyl Chloride) are odorless and colorless, making it impossible to detect them by sight or taste alone. Based on the timeframe, authorities have reported that about 9000,000 people, including marines, their spouses, and their children, may have drunk or used the contaminated water at the base.
Injuries and illnesses caused by the toxic substances
Many people have suffered or are suffering from illnesses, disorders, and injuries that have been scientifically linked to the toxic liquid, which was at the base for about 34 years, from 1953 to 1987.Exposure to VOCs has been linked to cancers like breast cancer, kidney cancer, lung cancer, cervical cancer, multiple myeloma, prostate cancer, ovarian cancer, colorectal cancer, multiple myeloma, and non-Hodgkin's lymphoma.In addition, other injuries were caused by exposure to the toxic liquid, and they include cardiac defect, infertility, aplastic anemia, miscarriage, renal toxicity, fatty liver disease, and brain injuries.
Unfortunately, babies were not spared from the dangerous effects of being exposed to toxic substances. For instance, some of the babies who were exposed to toxic substances in utero have experienced birth injuries and defects. In addition, babies who are birthed by women who drank the toxic liquid at the base are about 4 times more likely to develop spina bifida, compared to babies who were not exposed to the toxic substances in the water. Other birth injuries and defects include low birth weight, fetal death, cardiac defects, cleft palate and lips, and an increased risk of developing adult cancers.
Can I sue if I drank the toxic water at the base?
Veterans, their spouses, and children, who suffered from Camp Lejeune water contamination may qualify to file a lawsuit in federal court. Therefore, if you lived or worked at the base for at least thirty consecutive days between August 1953 and December 1987, then you may be eligible to pursue the claim. Eligible parties include but are not limited to, veterans, marines, and members of the military as well as their spouses and children. In addition, other eligible parties include mothers whose infants suffered birth defects and fetal death, infants who were in their mother's uterus during the stipulated timeframe, and other people who worked at the base.
How long do I have to file the lawsuit?
You have a deadline of two years to file the lawsuit. In addition, according to the Camp Lejeune Justice Act, the statute of limitations for the claim starts on the following dates; The date when your injury occurred, the date when your injuries were diagnosed, or the date when the CLJA was enacted. Furthermore, victims whose previous claims were denied will have 180 days from the date of the denial to act and seek justice.
How much will I be compensated?
The amount of financial compensation you may receive will depend on several factors including the type of injuries you suffered and the losses you incurred from those injuries. However, there are two types of compensation you can receive, and they include monthly compensation and special monthly compensation. The monthly compensation you may receive will depend on your disability rating. It can be as high as $3000 a month if you have a one-hundred percent disability rating. The second type of compensation, the Special Monthly Compensation, is regarded as extra compensation and may be available in special cases involving extremely severe and serious disabilities.
Bottom-line
You could sue if you developed health complications and conditions after being exposed to the toxic water at the base. However, you will have to provide documents showing you stayed at the base for at least 30 days within the timeframe 1953 to 1987. Additionally, you need to produce medical records proving your condition was caused by using the toxic liquid.