Marketing
Can Instagram Influencers Influence Your Transportation Choice
Instagram Influencers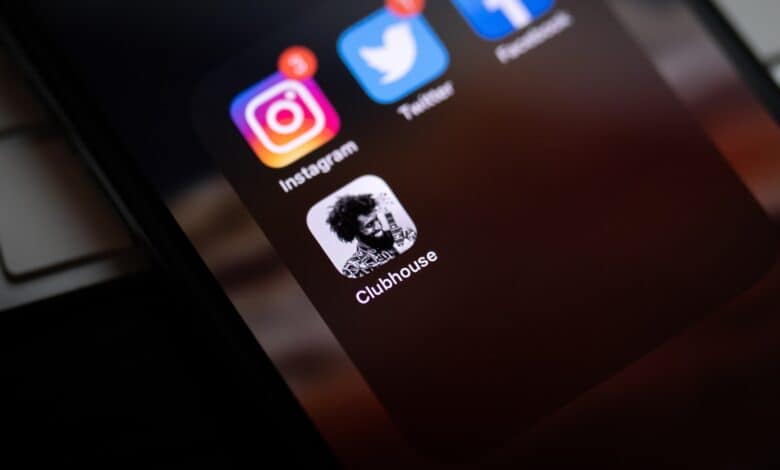 Can Instagram Influencers Influence Your Transportation Choice?
Vehicles in the US are responsible for over 55% of nitrogen emissions and 25% of air pollution. The on-demand car renting service and public transit comes as a breath of fresh air. It helps cities to reduce traffic congestion and air pollution.
They aim to reduce the carbon footprint and improve the health of the environment.
How do you influence people to rent cars?
The task is challenging. There is one best solution. It is through influencer marketing!
Why Instagram for influencer marketing?
Instagram is an image-sharing platform widely used by millennials and the young generation. Today, it is one of the social platforms with a high user base. People use it as a source of information and entertainment.
Many people post creative content regularly and have successfully built a large follower base. These creators are called Instagram influencers. They have the power to influence people through their content.
Brands have capitalized on influencer marketing to promote their content. They partner with influencers to increase brand awareness and sell products.
How can Instagram influencers promote eco-friendly transportation?
The Instagram influencer campaign aims to appeal to social consciousness. It is to encourage people to use alternative transportation modes to reduce pollution and save the environment.
Let us see how brands can use Instagram influencers to promote eco-friendly transportation.
To attract a larger audience
Brands find it challenging to get followers to their accounts. It is through Instagram influencers.
Instagram influencers can effectively promote transportation through e-vehicles and public transit.
The benefit of influencer marketing is that the endorsements do not seem forced. The influencers endorse the ad authentically, bringing a human connection to it.
Brands can benefit from the enormous follower base of influencers and convey their message through them.
To sell benefits

They cater to their follower's demands and create inspiring content for them.
Brands can utilize the power of influencer marketing to sell the benefits of car renting services to the influencer audience.
To increase credibility
Posting positive feedback on Instagram increases the credibility of brands.
Influencers highlight the trustworthy features and benefits to increase the brand's reputation.
A simple message on how the influencer used the city public transit to save time and money creates a positive influence.
In the process, it changes the way people use e-vehicles to commute to destinations.
To make more business in less investment
Influencer marketing is budget-flexible. Hiring micro-influencers is affordable and beneficial. They get the audience to engage with the posts.
The benefits of buying or renting e-vehicles. It gives brands more business with less investment.
Uber's influencer marketing for car transportation
Uber promoted its car transportation in New York in 2017 by collaborating with 18 macro-influencers on Instagram.
Influencers:
Andrea Denver
Bridget Bahl
Charlotte Bridgeman
Jessica Wang and others
Tags used: @uber_nyc and #uberpartner
Sponsored posts: 32
Results: This Instagram influencer marketing campaign got over 200k likes and 3k comments. Lyft was able to achieve an average engagement rate of 4.6%.
Influencers:
Jack Morris
Gregory DelliCarpini Jr.
Jessica Wang
Daniela Ramirez
Tags used: @uber and #WhereTo
Sponsored posts: 15
Results: Uber partnered with millennial Instagram influencers to promote their services. This campaign got 164 likes and 1.5k comments. They generated an average engagement rate of 6.1%.
Lyft's influencer marketing to offer bike-sharing opportunities for communities
Lyft, a rideshare company, launched LyftUp, an initiative for accessible and affordable transportation. It used a tiered approach that included mega, macro, and micro-influencers.
Influencers:
LeBron James
Professional BMX cyclist Nigel Sylvester
50 micro-influencers from around the US
Lyft has been partnering with influencers to create a highly engaging "Undercover Lyft" video series. The influencer partners share these videos on their channels. Its most popular influencer marketing campaign was hiring influencers to act as Lyft drivers and film customer reactions.
Influencers:
Shaquille O'Neal
Snoop Dogg
Zayn Malik
Bryan Abasolo
Peyton Mabry
Results: Lyft's social media posts with Instagram influencers get around 6 million engagements per year.
How can an influencer marketing platform help brands partner with relevant Instagram influencers?
The choice of influencers affects the success of any marketing campaign. It is not easy for brands to find Instagram influencers whose follower base demographics match their target audience.
In such a scenario, brands can hire the services of a good influencer marketing platform. It connects the brands to relevant influencers.
In all, an influencer marketing platform helps brands get a better ROI in influencer marketing.
We believe that Instagram influencers have the power to influence the transportation choice of people!