Business
E-communication Etiquette for the Modern Professional
E-communication Etiquette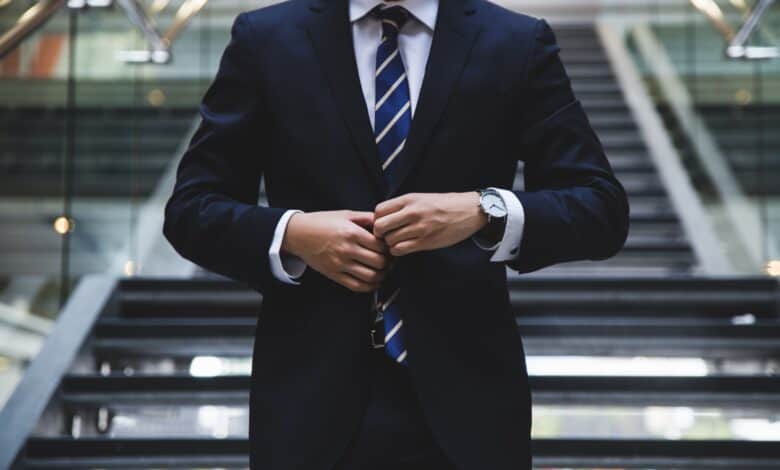 E-communication Etiquette for the Modern Professional
There are more of us communicating electronically than ever before and with this comes the realisation that there are certain universal requirements to make this mode of communication functional, effective and efficient. These are presented herein as the e-communication etiquette that all modern businesses and individuals alike should endeavour to follow.
This article focuses on the business element of e-communication but will touch on some of the personal aspects. That may affect and relate to business and professional communications.
The Dos of e-communication
Respond Promptly
Depending on what it is that has been sent to you, there are a few accepted notions of how long you should take to respond. If it's from a customer or client, or any business-related email, chat and communication then the maximum of 24 hours is the longest you should leave it without a response.
It may be easier to send a generic, 'I've seen your message and will get back to you shortly, And then formulating the exact response to the enquiry within the mentioned 24 hours.
Double Check all Attachments
How often have you pressed the send button, only to find that the attachment you mention in the body of the message has been left unattached or you've attached the wrong document. It is one of the most common emailing mistakes. Related to this, is a situation where the attachment is actually sent but the recipient is unable to open it as it's in a format they are unfamiliar with or don't use. So, double-check all attachments and send them in the most user-friendly, commonplace formats to allow recipients access. Alternatively, share documents in the cloud and simply send the link or allow access to those with who you need to be able to work.
Re-read Everything Before you Click on Send
Similar to the advice on attachments, re-read the body of your email before you send it. In our busy world of work and constant electronic interaction and emails it is commonplace to make grammatical and spelling errors, so sending before you've proofread will only land you in an embarrassing situation. Furthermore, ensure that you have the latest version of your email programme so that the editing function works as effectively as possible.
Organise your Inbox
To be able to find the documents and email trails that you need when you need them, you need to have a workable filing system in place that you update and clean out on a regular basis. It won't take long for the smallest of company inboxes to fill up and if not organised it can take ages to find what you're looking for.
Organising your inbox must be a daily process and should be set as a daily task. The most productive people, clean and organise their inboxes at a set time each morning and will not progress to answering mail and reading new emails unless the old ones have been filed and organised in the right fashion.
What not to do in your e-communication
Never respond immediately to an email with emotional language
A fast rebuttal to a message that has emotional undertones or has been taken personally will only lead to an escalation of any issues that may exist. When there has been an emotional email received or one that you feel prompts you to set the record straight or defend yourself. Wait till the next day before you respond.
Don't read things into messages that aren't actually clearly stated
This is related to the point above – many an office or employee dispute/grievance is the result of miscommunication. Reading a message or email devoid of any human facial interaction. And reading too much into the email or message may elicit the wrong response.
Don't share addresses unless the owner has given permission
It's just good manners and if you forward on an email, Or send out a bulk email ensure that the addresses are hidden or that you have permission from all the recipients to share their addresses.
Don't copy people in that you shouldn't
Keep in mind the official communication procedures, copying in the recipient's supervisor Or manager may be a way to get them to respond, but it is rude and you wouldn't like it done to you, so don't. Furthermore, don't copy in anyone who isn't officially part of the communication without the other person, or people's approval.
Don't shout, or use emojis or gifs that you don't fully understand
It will be embarrassing and unprofessional to use language and emojis, gifs or memes that you don't really understand.
It's akin to WRITING IN CAPITALS in text speak and can get you kicked out of various chat rooms. It's best not to use it if you're unsure, stick to yellow smiley faces.
Don't Ignore your junk and spam folder
It's one of those 'dog ate my homework' moments we've all had, and the other person doesn't really believe it's a credible excuse. You really didn't get the email and for some unknown reason it did end up in your junk folder. It happens and while spam filtering can be extremely effective. It can sometimes be overzealous and start rerouting known senders to your junk or spam boxes. You can use software that will effectively stop emails going to spam and save you this embarrassment.
Emails, texts, chat rooms, social media platforms and web forums present a myriad of ways to interact and communicate electronically. It is accepted that this is the future and that e-communication will be the predominant form of business. And personal communication for the foreseeable future.
It will be of paramount importance to ensure that you have a clear protocol in your head for such communication. Keep it professional, keep it real and most of all keep it clean. Once it's been written and sent or posted it generally can't be retrieved. And removed before the recipient has seen it. So, never write and send anything that you'd have a problem sharing with more than the recipient.