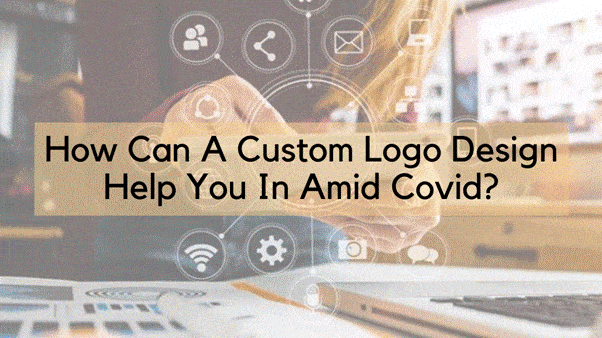 How Can A Custom Logo Design Help You In Amid Covid?
Indeed the covid 19 pandemics have made the whole world closer. It has changed our lifestyles and experiences as a customer, employee, and above all human. Similarly, the shopping experiences have also been changed. By playing smart, some of the industries have hit out of the ground, such as the Digital Marketing industry. Businesses that used to have physical outlets now have switched to online selling platforms.
The crisis is fundamentally changing that how a business should target its real audience through online mediums. Initially, the companies have made changes in their marketing techniques from switching to digital marketing from traditional marketing.
If we talk about famous and giant brands, everybody has come up with a new and revised logo and branding. There is no doubt that entrepreneurs have tried their best the revival of their businesses.
In this piece of writing, you will learn how a professional custom logo design and branding can help to revive your business amid covid.
Why is Branding & Custom Logo Design Crucial For Your Business?
It is now new normal to live in a lockdown. In the meantime, business owners have been apprehensive about generating revenues. Thatswhy enterprise owners have come up with the idea to go online. But always remember that shifting your physical store to an estore is challenging.
In this hard time where people can not visit your physical store, your logo and branding are the only things that communicate your business credibility to the customers. It is likely to be the one that interacts with target customers and makes an impressive first impression.
Reasons How A Custom Logo Design Can Help You In Amid Covid
Make a Strong Virtual Presence
You Can Convey a Strong Message
Helps in Branding
Creative Aspect
Makes a Strong Virtual Presence
Indeed your logo is the one that represents your business on the front foot. When we talk about switching your business from a physical store to an online store, the custom logo design plays a crucial role. Especially in this challenging time where you only deal with your customers through online platforms, you need to make sure that your brand is fully convincing. Having a professional yet effective logo design can help your customers to trust you. Always remember that people tend to trust only those businesses that have professional logo designs.
You Can Convey a Message
There is no doubt that the advertising agencies played a significant role in spreading covid-19 awareness. But, being a famous brand that has millions of followers, it became fundamental for you to contribute your part to social awareness. Through your professional custom logo design, you can play your part. In fact, nowadays being apart is the best way to being together. So, you can use such symbols and icons that convey a certain message to your customers. Your business logo is the first thing that your customers may come across. So, you can send a particular message through your logo by adding some sort of safety elements.
Helps In Branding
In order to attract your audience, you definitely need an attractive logo that makes your branding effective. Branding your business online during a covid-19 pandemic requires extra effort and creativity. Through your business logo, you can play a major role in addressing the right social message. It must be visible to your target audience that you are putting extra effort into making your business stronger than ever before.
Creative Aspect
Creativity is a robust trait that can turn a simple thing into a masterpiece. Similarly, you can also make your simple into a ravishing one by adding few elements. Since a logo is the one that represents your business on the front foot. A logo with a sign of creativity can help you to brand a business.
Wrapping Thoughts
The whole world is standstill, but still, digital advancement has kept them engaged. From intelligent digital marketing strategies to enabling your business online, the logo and branding play a crucial role. There are many businesses that acknowledge that investing in a custom logo design is vital. Especially in this pandemic time where the logo is the only center of attention for any business. So, don't waste your time and hire a professional logo design agency for a logo that can boost your business growth in no time.