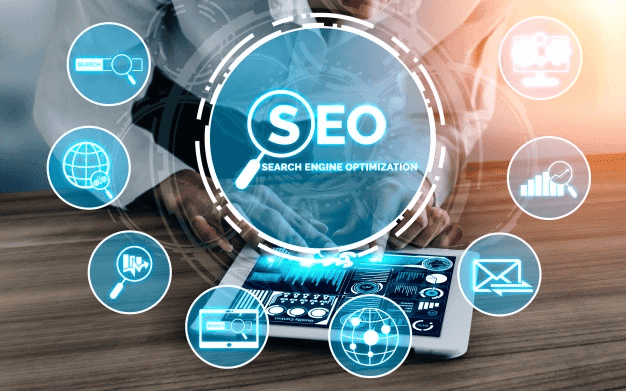 The Top 5 SEO Strategies For Beginners
Did you know that Google uses over two hundred ranking factors in its algorithm? As a beginner in SEO, it's evident for you to find such a fact pretty intimidating. Of course, you have a lot to learn about SEO, but you need to start with the basics before getting into the nitty-gritty of it.
There are a few fundamental strategies associated with SEO that can work wonders in helping your website rank. The best part is that you don't even need to be an SEO expert from the start to put a couple of viable SEO ideas to fair use. So, here's outlining the top five SEO strategies that every beginner should try out.
1.  Identify the Keywords That You Want to Rank for.
The first step in SEO is to understand what you're trying to optimize for. Thus, you need to identify the keywords people are looking for that you want your site to rank for in Google. And, there are three main factors to understand in determining your target keywords:
●    Relevance
The keywords used in a particular webpage have to be relevant to its content. It's not helpful to put an informational keyword like "food habits of kittens" on a page that sells puppy food.
●    Search volume
Search volume indicates the number of people that are searching for a particular keyword. The more the volume, the greater your chances are to reach a bigger audience.
●    Competition
Compare the relative competition and your possibility to rank for specific keywords before using them.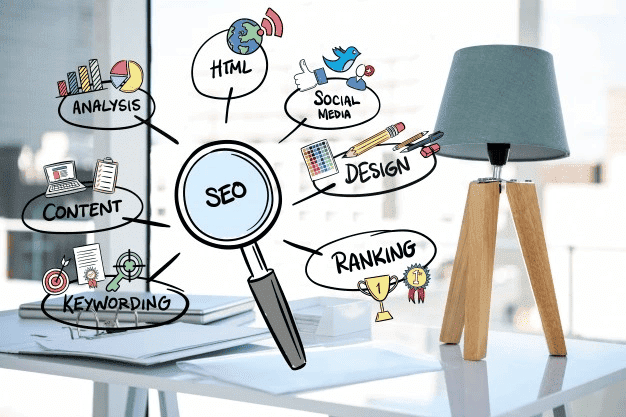 2.  Include Blogger Outreach as an SEO Strategy
Your target audience can trust your business when someone they already rely on refers you to them. Thus, a blogger outreach service reduces the audience's uncertainty while giving you an excellent platform for promoting your brand using quality content. The simple idea behind SEO is to increase your site's visibility to make your business grow, and blogger outreach helps in doing exactly that. When your brand appears on popular websites or blogs, you can reach a larger audience in a shorter time. Thus, the visibility of your site increases, and so does your conversion rate.
Moreover, Google likes websites that contain backlinks from various platforms, and blogger outreach can be a great way to acquire quality backlinks.
3.  Pay Attention to On-Page Optimization Techniques
Each page on your website has to target the main keyword, along with several related terms. After you've sorted out all those terms, turn to the following on-page elements and start optimizing them.
●    Title tags
A title tag of fifty-five to sixty characters is good enough. Try and include your primary keyword in the tag in a compelling way, along with a few relevant modifiers.
●    Meta descriptions
Google might display the Meta description in its search results. So, having a compelling description of the page increases your chances of attracting traffic.
●    Structure of the URL
Try to create a descriptive and short URL instead of cramming it with keywords. Remember that shorter URLs are more comfortable with pasting without getting mistakenly snipped off.
4.  Complete and Claim to Google My Business Profile
You might have noticed Google My Business listing while looking for a restaurant or directions to a particular location. It is a free public listing that comes up on relevant search results. Now, claiming and completing your profile on Google My Business is essential because it lets you offer relevant information to Google and your target users.
It doesn't take much time or effort to complete and claim your account. So, make this one of the first things that you pay attention to. Here is a list of six things that must be there in your profile:
Name, phone number, and address
Website link
Operating hours
Category of business (restaurant, hotel, garment shop, etc.)
Three to four images
Brief description of the business
5.  Understand the Basic Fact about Content Creation
Many SEO beginners make a common mistake because they create keyword-stuffed content to get good ranks in the search engines. You're creating content for your target users. If they find your content irrelevant and gibberish, putting all the keywords in title tags and blogs will not help your rank.
So, aim to answer your users' doubts and problems with your content. Think about what interesting bits of information you can bring in front of them. And even use images and graphs to simplify the details for them. As long as the users find your content engaging and relatable to their requirements, they will keep coming back for it.
The Bottom Line
Remember that becoming an SEO expert is an ongoing process, and the more you keep at it, the more you will learn every day. So, start with the basics outlined here, and you can incorporate many more technological changes as you go from being a novice to a professional.