Business
How Can Accounts Payable Be Improved?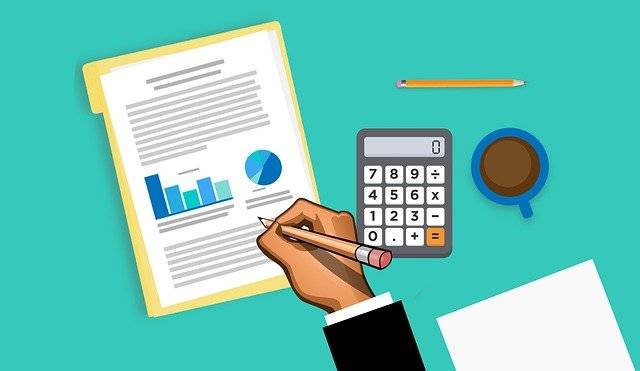 Business owners sometimes prioritize accounts receivables to focus on revenue generation. Accounts payable can take the back seat, resulting in inconveniences and income loss. If you want to improve your accounts payable, mapping out the process is a good start. You'll also want to consider AP automation and centralized solutions. Here are four ways to improve your AP process:
1. Go Paperless with AP Automation
Having a physical copy of records can be handy in some situations, but you don't need to keep everything manual. Automation can streamline your record keeping. You can also print physical copies whenever you want.
Going paperless with digital technologies is convenient and improves security. Automation will also reduce human errors, double entries, and delays. Digital communication with vendors creates a digital trail that's more reliable than physical requests.
Electronic invoices are also easier to handle and scrutinize. You can leverage OCR smart scanning technologies and mobile apps to process receipt banks. The technology reduces manual data entry, transcription errors, and AP paperwork processing time.
You can also automate payments by eliminating paper cheques and using digital payment apps. Other automation benefits include quick approval, fast payments, and optimized workflow.
2. Leverage Software Trackers & Reminders
Business owners can take advantage of sophisticated software solutions, including online accounting platforms, ERP tools, and automated trackers. Switching to online solutions makes managing and tracking account payable activities easier.
You can use cloud-based bookkeeping programs to create purchase orders for different products/services you need. Cloud storage tools can also match supplier invoices against the POS and track outstanding APs through periodic reports.
Your bookkeeping team can review the aging reports and set proactive reminders. AP automation aims to prevent forgetfulness and make sure bills are paid on time.
You can find centralized platforms that allow you to streamline and improve the AP process by harmonizing everything in a single dashboard. Automatic reminders will help your team anticipate expenses, manage invoice due dates, and sound alerts for approaching collection dates.
3. Standardize Your AP Workflow Process
You can optimize your accounts payable through repetition and standardized processes. The first step towards an efficient AP workflow is understanding the full cycle of accounts payable. Mapping out the workflow will help you identify inefficiencies and bottlenecks.
You can use a whiteboard or sticky notes to map out the workflow. Make sure the information is accurate, and invite your teams to review the AP process to avoid missing any aspect.
You should set up a standardized system covering all points, from when you receive the service and bill to when you pay. Keep all invoices in a central location for easy retrieval. You can also sort out the invoices by priority and dates.
Other solutions include AP aging reports listing vendors, payments, and due dates. Mapping and standardizing the process simplifies the workflow and allows you to leverage modern software integrations.
4. Maintain Updated Info & Archives
Improving accounts payable requires accurate records and archives. Tracking and storing invoice data is one of the best AP practices. You should save purchase orders, invoices, receipts, and vendor notices online immediately after receiving the billing paperwork.
Keeping the documents allows you to track and pay invoices on time. You should have accurate details of when to pay, how much you owe, who's receiving the money, and what you're paying for.
The archives make it easy to answer invoice questions and file small business tax returns. You should also update the contact information for all vendors and suppliers. Save the current phone numbers, email, and mailing addresses in one location.
Update your contact information across all communication channels and have a schedule for updating AP process details. Accurate records allow you to learn from the past and improve different aspects.
Other Ways to Improve Accounts Payable
Business owners have many other things they can tweak to improve the AP process. You can leverage discounts for early payments and good relationships with the vendor. Conscious expense budgeting also improves end-to-end AP processes by preventing late payments. Other tricks include creating or expanding your cash reserve to pay off due invoices and adopting robust governance practices.
The best way to improve accounts payable is through AP automation. You can use B2B purchase order collaboration solutions to improve ERP and streamline the supply chain. Automation also prevents delays and harmonizes communication into a single platform. Choose reputable solutions from trustworthy companies with happy references and a clean track record. The goal is to bridge gaps between your ERP team and vendors/suppliers.