Sports
How Commercial Gym Equipment Useful for Home Gyms?
Commercial Gym Equipment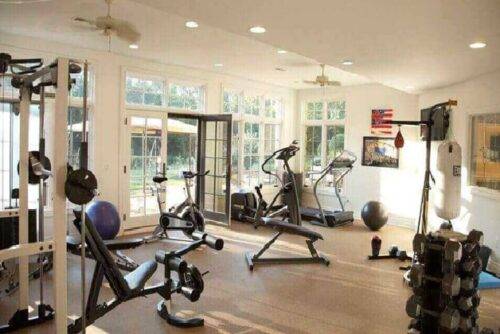 Earlier the concept of working out at home was only limited to some basic equipment. But with the increasingly fast-paced lifestyle. Need for privacy has given birth to the home gym concept where you can enjoy everything a modern multigym offers.
Although a wide variety of home gym devices is available for complete body toning, you can also go for a commercial gym setup for an elite-level workout. So if you're looking for functional or CrossFit training with advanced devices. Building a home gym with commercial equipment might be worth the extra cost.
Commercial Gym vs Home Gym Equipment
A commercial gym setup consists of heavy-duty equipment and devices for long-lasting usage. It is specially designed and built for elite users such as pro athletes, powerlifters, Cross fitters who will look for a high-intensity training regimen.
So you can expect daily abuse of the equipment by the strong users who will not just use them to burn calories.
On the other hand, a home gym setup is designed for comparatively moderate usage. People use personal gymnasium mostly to stay active and keep an optimum fitness level. This kind of gym is less expensive than commercial ones.
Advantage of Having a Commercial Gym Setup at Home
It is evident that choosing commercial gym equipment over home gym equipment is always a good idea. Irrespective of your purpose regarding fitness, doing training with commercial equipment. Enable you to push yourself beyond your usual limit without paying heed to their warranty.
Moreover, if you're a heavy or obese guy who might simply need commercial equipment to work on. Usually, home or personal equipment has certain weight limitations.
So, for all the big fellas out there, commercial equipment is always recommended. Also, you can achieve more with commercial equipment.
For example, the treadmills and other electronic devices used in a commercial gym come with a detailed program where they provide in-depth digital stats regarding your effort.
Is Commercial Gym Equipment Worth the Extra Cost?
Although it depends on your personal requirement largely, personal training equipment is basic weight and strength training. For instance, a standard 1″ barbell for the home gym can only hold a 125 KG, not more than that. But in case you're a pro-dead-lifter, this isn't the maximum weight you're looking for.
You need something more heavy to lift to push yourself regularly. So you're probably thinking that opting for the commercial dumbbell or barbell might incur a huge cost, but in reality, they are not as pricey as it appears.
If you want to buy a commercial treadmill for cardio exercise. An Olympic training bar for elite powerlifting, Or the additional cost will not be something unaffordable. You can pay some extra bucks to get the premium quality barbell where you can get a maximum weight of 340 KG, enough to complete explosive workouts.
The value for money items from a commercial range of products is always better than personal home training machines. Besides, the resale value is also much higher, which means if you try to sell them in the future the scarcity value will be higher as compared to home gym equipment.
Commercial equipment is usually larger than home equipment that requires a fairly large place to lay on. For example, you need to leave 1 meter of clear space around the treadmill to ensure safety