Sports
What Gear Do You Need To Play Rugby?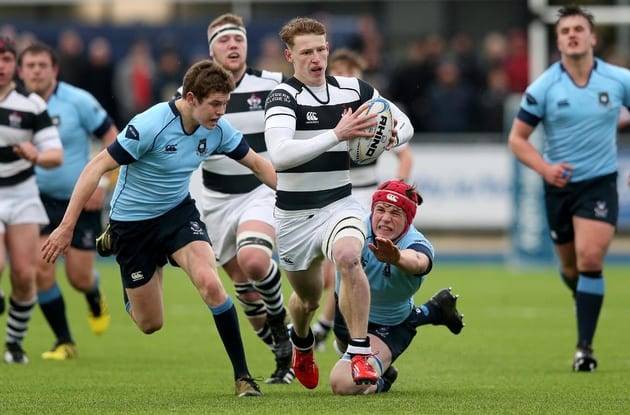 Rugby is a fantastic sport that can offer numerous benefits, from improving your cardiovascular fitness and strength to building friendships and improving confidence. While you may spend your spare time reading about rugby, if you're new to playing a sport, you may be wondering exactly what kit you need to get started.
Unlike other sports, you need a relatively little kit as a beginner. However, because rugby is a contact sport, there's some essential equipment you're required to purchase before playing. Here we break down the must-have rugby kit so you can be sure you're properly equipped.
Essential Kit
For beginners, the required rugby kit includes a bag, water bottle, rugby shorts, top, and socks, as well as:
Rugby Boots
The most essential piece of kit: rugby boots. While you may own an old pair of football boots, rugby has different rules about stud construction, which can make choosing your first pair a veritable minefield. For example, in Rugby Union, the maximum length for studs is 21mm. Additionally, the position you hold will be crucial in determining the right pair of boots.
If you're struggling, you can find plenty of advice online — we love this guide from Decathlon. Additionally, before investing in a pair of rugby boots, find out if you can wear your old football boots for your first training session.
Gumshield
This protective piece of equipment is vital for anyone playing a contact sport, including rugby. Why? Gumshield have been proven to prevent concussion and should you be hit in the mouth, a gumshield can help you avoid paying for emergency dental work.
There are generally three types: off-the-shelf, boil and bite, and custom gumshields. Most beginners go with off-the-shelf or boil and bite gum shields. The first is available in standard sizes and can be purchased from a range of retailers. The second, as the name suggests, can be boiled, softened, and fitted to the shape of your mouth.
Optional Kit
Optional extras include rugby mitts or gloves, base layers, and tape, as well as:
Headguards
An optional piece of kit, headguards, or scrum caps, used to be worn by forwards but are now worn by a variety of players, regardless of position. A headguard offers protection from cuts, scrapes, and the dreaded cauliflower ear. However, while they're becoming more popular, headguards are still used by a relatively small number of players. This is because headguards can impede hearing, making it difficult to communicate with teammates.
As a head guard isn't an essential piece of kit, whether you choose to wear one all comes down to personal preference.
Shoulder Pads, Shin Pads and Ankle Supports
Just like headguards, wearing padding is a choice. While some players prefer wearing padding, others would rather go without. However, shoulder pads, shin pads, and ankle supports can help to prevent injury—and take the pain out of a tackle. That being said, if you do choose to invest in padding, it's important to remember that there are restrictions. For example, England Rugby state that 'no part of the padding should be thicker than 0.5cm when compressed' and shin-guards should be made of a 'non-rigid fabric'.