Sports
The growing popularity of IPL fantasy game
IPL fantasy game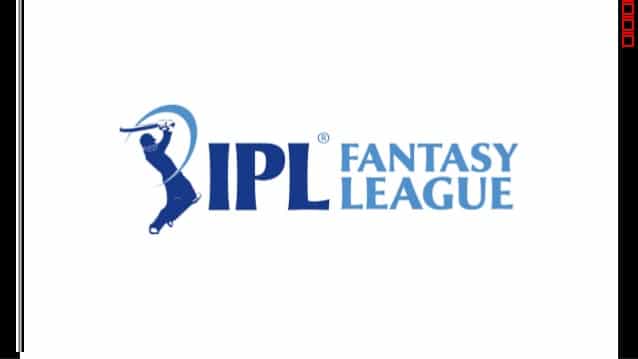 Fantasy games have taken over the gaming industry as it is enjoyed by millions of users across the world. There are various sports such as cricket, football, baseball, etc. that one can choose from and start their journey of fantasy game. But what exactly is a fantasy game? A fantasy game is an online-based game where the user has to make their virtual team from the real matches happening in the sporting world and based on their actual performance in the real game, one can earn points.
A fantasy game aims are to make the best possible team to earn maximum points. Thus one needs to have good knowledge about sports and with strategy and critical thinking; one can make the right team and earn maximum points. Certain rules need to be understood so that there is no confusion afterward. The biggest benefit of fantasy games is that they could be used to earn money as well. Hence no doubt the popularity of fantasy games is on the rise.
Fantasy game has a huge scope as it incorporates various types of sports, but in India, there is one sport whose popularity can never be matched. It is none other than cricket. In India cricket is much more than a sport, it is treated as religion and emotion that has the power to unite people together. Now people can enjoy the love for cricket through fantasy games. It will allow them to put their cricketing knowledge to the best use and earn some cash. This will make the user more active and improve its decision-making ability. One can feel the adrenaline rush and excitement like never before. There are different formats in cricketing sports and one can choose which suits them the best. The cricketing fever of India has always been known but it is IPL that has led the fantasy sports game to another level.
IPL has revolutionized the cricketing world. The wait of IPL is done not only in India but across various countries. It is like a festival of the cricketing world where the players across the world compete in a high-studded tournament. The hype and craze of the IPL tournament cannot be matched by another tournament because of its massive entertainment and next-level thrill. IPL is loved so much that even non-cricketing fans are showing their interest in it.
This is the reason for its skyrocketed popularity in the world of fantasy games. Many people wait for IPL so that they can start competing on the app for IPL fantasy league. The benefits of playing an IPL fantasy game are unlimited. Some of these benefits are mentioned below:
Earn Money:

IPL fantasy games not only the user is the part of the actual match but also provides them with the opportunity of earning money. Thus with enjoyment comes the possibility of making some extra cash. One needs to go through the rules and understand that how the point system work will help the individual to make the team accordingly from various famous national and international players. Also one can make their dream team by selecting the players from both the team, thus giving the best chance of making money to the individual. Thus IPL fantasy games online are the perfect platform that has made it possible for various people to make money with something they enjoy.

Improves Decision-Making Ability:

Just relying on luck in an IPL fantasy game will never bring you fruitful results. Only those can make something from this fantasy game that makes use of their knowledge about the game. Every game is different because of various factors such a pitch conditions, toss, and other reasons. All the factors have to be taken into consideration before forming the dream team. Thus one needs to put their mind into the fantasy game and thereby leading to improved decision-making ability. The improved decision-making ability because fantasy games can help the individual in a real-life situation as well as the person can come up with different strategies to come up with situations.

Full-on excitement and thrill:

IPL matches are known for over-the-seat excitement and thrill. No one can predict what might happen in the match and this is what makes it more fun and chilling. By bidding through fantasy games one will always be over their seat about what might happen next. This helps to reduce monotony in our life. One will be engrossed and active while the game is on. This helps the individual to give an escape to their daily routine. Also, there might be some boring matches but with an IPL fantasy game, one can make these interesting too. This is because one will always be interested in seeing how many points they
are earning through the performance of different players. Thus there is no dull day with the IPL fantasy league.

Dream Team:

We all have seen IPL auctions and every one of us once in while might have dreamt of owning their dream team that encompasses players from different nations. But this is a far-fetched dream in the real world but in the virtual world, this can become a reality. IPL fantasy league allows the right platform to make their dream too and that without any heavy investment. You can easily build a team from scratch in every match and one can choose to replace players without any challenge. The user of fantasy games has full control and also one can feel the actual pride and joy when their chosen players perform just like the owners of the actual IPL team.

Continuous Matches:

IPL runs for the full month and each day one or two matches are happening. This allows the user to make a team from the matches in which they have more confidence. The continuous matches of the IPL league also bring more chances of making money to the user.
Hence these are benefits that the individual can reap from the IPL fantasy cricket app. This will bring excitement in one's life. So don't waste any more time and enjoy the IPL fantasy game.