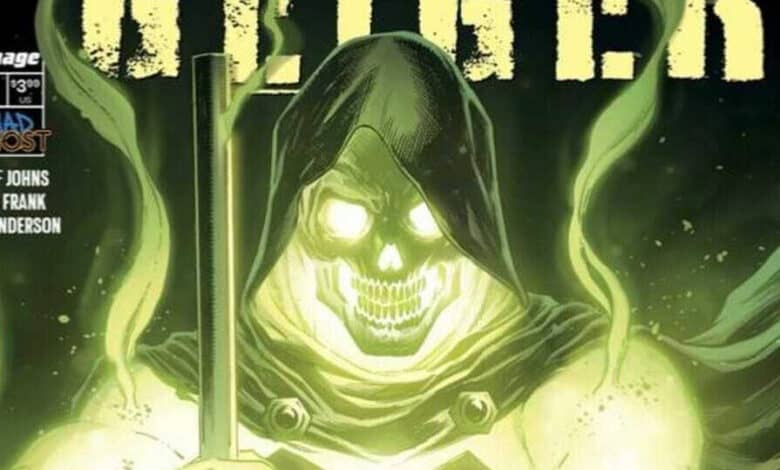 Geiger
is an American comic book series published by Image Comics. The first issue was released both digitally and in print on April 7, 2021. 
Geiger 
takes place in a post-apocalyptic American West, in the not-so-distant future. The narrative centers around a devoted husband and family man named Tariq Geiger who has dedicated his entire existence to keeping his family safe from the dangers of the nuclear wastes.
Geiger Is a Story About Family
Geiger's storyline is a harrowing tale about familial devotion that surpasses physical boundaries. Geoff Johns, the creator of Geiger, emphasized that such themes were especially important to him in his own life. At the beginning of the story, Tariq Geiger's wife and children secured themselves in a subterranean survival bunker before a nuclear explosion erupted. However, Tariq was engaged in a fight with xenophobic neighbors who wanted to steal the shelter for themselves.
The skirmish delayed Tariq's arrival to the bunker and he was unable to join his family before the atomic bomb devastated the landscape. Tariq survived the fallout but he could not reunite with his family in the shelter because he had been exposed to deadly amounts of radiation. Devastated but determined, Tariq decided to patrol the surrounding perimeter and eliminate all threats to his family's safety.
Though the premise of Geiger appears bleak at first glance, there is an element of hope that is vital to the appeal of the narrative. The eponymous protagonist is driven by two motives: The need to ensure his family's security and steadfast faith in the belief that he will one day see them again.
Hope springs eternal, even in a desolate wasteland full of desperate adversaries. Without Geiger's desire for a better future, there would be nothing for him to cherish and protect. And indeed, a better future is all that he can hope for. His self-imposed mission can do nothing more than bide time for a brighter tomorrow.
Johns' DC live-action drama, Stargirl, also wrestles with themes of familial bonds, especially in the face of extreme adversity and an uncertain but hope-filled future.
Geiger Addresses Islamophobia
Geiger's titular character is of Middle Eastern descent, and the comic does not shy away from the fact that his heritage is a target for prejudiced behavior. Xenophobia, which is defined as a fear of immigrants or people of foreign descent, is not uncommon in the Western world. Islamophobia is a form of xenophobia that is especially prevalent. Despite the formal definition of the word, victims of islamophobia have been attacked regardless of their adherence or non-adherence to the Muslim faith.
Tariq's square-off against his bigoted neighbors results in his exclusion from the shelter he provided for his family's survival. Thus, the hardship he faces as the irradiated guardian of the bunker is a direct result of discrimination at the hands of those who did not think that he deserved to survive.
In short, Image Comics' Geiger is a compelling visual narrative about the endurance of hope and the strength of family ties. The imposing obstacles that Tariq Geiger encounters are alarmingly real to contemporary readers. The comic addresses these issues in a manner that is equally as captivating and awe-inspiring as its art style.