Business
How Much Money to Keep in Your Savings Account?
Save Money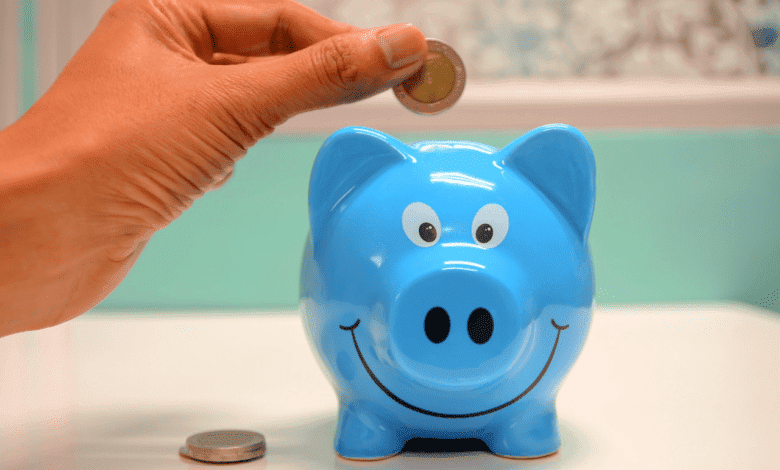 How Much Money to Keep in Your Savings Account?
Banks are the perfect place if anyone wants to have money but not have money at the same time. Well, let us explain this a bit. These are financial institutions that help control your expenditure by giving you a specific stoppage limit. So, banks allow you to spend money based on the account you tend to open with them. You can open various accounts like the savings account, fixed deposits, current account, salary account, and more.
However, looking at the bigger picture, keeping all your money in the best bank account might not be the most viable decision. Instead, there should be a threshold for how much you would want to keep in the bank and how much you would want to invest elsewhere.
So, let's find out how much you should keep in your savings account and find out the better options to increase your returns on investments. Check it out.
Why Shouldn't You Keep Much in Your Savings Accounts?
Primarily speaking, savings accounts are more like emergency funds where you can access them at any given point. Keeping vast amounts of funds in them makes no sense whatsoever. The drawbacks of keeping vast amounts of funds in such accounts are as follows:
1.No Growth
There is no growth other than the banks' interest in your savings account, provided you have kept the minimum amount that banks desire. Moreover, due to inflation in money, your money has no potential to become more significant, whereas other investment options elevate your investments.
2.Unconscious Spending
Keeping money in your savings banks means one thing – easy expenditure. You don't think twice before spending as you have access to features such as online banking, easy UPI transfers, and more that would complement your shopping adventures. In turn, resulting in depleting the amount saved in unnecessary costs and expenses.
3.Guilt Expenditure
We all have seen cashback offers provided you have that particular portal through which you make your payments. There are great deals, but it requires you to spend a minimum amount. Paytm, Google Pay, Amazon Pay, and other payment gateways have such offers that keep you on the edge of making payments for smaller returns.
Better Alternatives to Look for
There are plenty of alternatives to invest your money instead of placing it in a savings account. We aren't saying that these are the best, but then there are different options to try out:
1.Mutual Funds
Mutual funds are an excellent option where the risks associated are lesser, and the gains are significantly higher than a savings account. Although you can invest in them and see your money grow over a long period, there aren't any features of withdrawing it as and when you wish. There are minimal withdrawals, and if you want to start investing it, then the minimum amount requires 500 rupees or more.
2.Liquid Funds
The average return on liquid funds is 7%-8% per annum, which is considerably higher than that of a savings account. It's quite a safer investment with considerable gains with a smaller risk ratio. The expense ratio is about 0.02 to 1 percent.
3.Government Bonds
Another great example is government bonds, which carry a low-risk high yield scheme with them. Investing in them will require a brokerage firm to guide you into the right government bonds for your investment criteria.
4.Gold
Gold is a perfect commodity that can act as a long-term investment. Their prices hardly fluctuate and remain stable throughout the year. You can sell it whenever the prices or high and investment more with the profits you yield. However, it requires a higher investment cap if you are looking to make any return.
5.Stock Investing
We aren't talking about intraday trading but for long term investments. They are easy to invest in, and for the long term, you could see considerable gain provided the number of shares you purchased. Holding shares for the long-term depends on the company you choose to invest in. Please do your homework before you go all in. Investing in an Initial Public Offering or IPO is another feasible option if you have adequate knowledge of stocks.
Bottom line
Addressing the elephant in the room, the amount of money you would want to keep in your savings account depends on your income. Your lifestyle and the expenses you incur also matter here.
Moreover, only keep an amount that you know will come in handy for an emergency or unexpected situation. For the best outcomes, do analyze your priorities before putting money in your savings account.