Digital Marketing
SEO
Effective SEO Strategy That You Must Know To Drive Organic Traffic
Effective SEO Strategy That You Must Know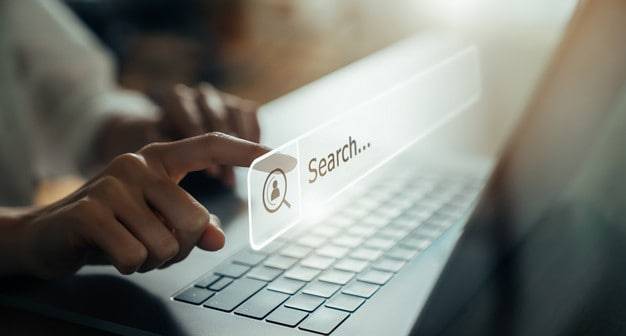 Effective SEO Strategy That You Must Know To Drive Organic Traffic
Understanding SEO is the most crucial yet significant part of increasing your website traffic and brand awareness. If you know the game of SEO, then you are lucky enough. And if you are lacking in optimizing your website, then this write-up is for you. An effective SEO strategy plays a fundamental role in driving organic traffic to your website. On a daily basis, thousands of people use different search engines to find out their queries. That's why search engine optimization is very crucial.
Indeed, it takes a lot of dedication and consistency to boost up your business. Today, there is tough competition in this industry. Every business owner wants to rank their website on a higher ranking. SEO is a significant tool to make your website prominent. So, in this piece of writing, we will discuss some ways to drive more organic traffic with effective search engine optimization.
Always remember that if you belong to this certain field, then you should have patience. Since SEO takes time and results won't happen over time. But it assures you that it will be worth every effort.
Many people might doesn't know that quality content plays a major part in increasing your search engine rankings. That's why right now, many people are looking for quality content.
According to a survey, more than 80% of the traffic comes from search. It can clearly show how important is search engine optimization and how it can change the whole persona of your business.
Effective SEO strategy That You Must Know To Drive Organic Traffic
Audit Your Website
Sometimes rechecking your own work gives you an indication or new ideas to explore. As well as it also helps you to discover your flaws and tell you where you have made a mistake and not getting enough traffic. Although many firms offer this service too, it is better to do it by yourself. If we talk about the term audit, it means to examine. Whether a result, a concept, or any stats that help you to find out where you stand and what strategy can be used in the future to make yourself distinct.
In the SEO world, an audit means you are examining your website closely, setting your goals, and implementing the tactics that you have come up with. It will help you to increase your revenue by making the best use of all your skills. As well as this audit will save you from many issues that can harm your operations from achieving a higher position on the search engine.
A Mobile-Friendly Website
Having a well-developed website is not enough if it is not accessible to your audience on their phones. Nowadays, it has become more than ever important to have a website that looks good and also performs well on mobile phones. Since, according to statistics, around 60% of daily searchers perform their searches from a mobile device.
Not only this, but the customers on e-commerce website sales in the US mostly come from a mobile. It means that your business's major part of the revenue can be generated by having a mobile-friendly website. So, having a website that looks good on the phone is not a luxury anymore, it has become a necessity.
Create An Effective Content
The SEO revolves around effective content. If you have good writing skills, then utilize them and come up with quality content that has quality keywords. As well as if you have been blogging, then you definitely have a goldmine of content in your archives. Over time, you can also update your old content and data.
For instance, suppose you wrote a blog in 2015, now in 2021, stats became different, so you can edit that information and do SEO again so the keywords can rank on the search engine.
Being Active On Social Platforms
Usually, new marketers find it difficult to grab a higher position on search engines. That's why you can also use social platforms to gain credibility and traffic. Indeed, social media platforms are an effective source to promote business and share informative material. When we talk about quality content, it doesn't mean to use difficult words in your blog. But it also means to use long-tail keywords that can be ranked easily.
But always remember that not all social platforms are equal. Some of the blogging and online community where quality content is expected can come under this banner. Such as Quora, Reddit, and so on. They help you to improve your website ranking and build credibility in a short span of time.
Wrapping Thoughts
An effective SEO strategy help to make your business more valuable on any online platform. There are some tactics and techniques that need to be adapted for gaining organic traffic. Here in this write-up, we have discussed some strategies that can help you in building strong SEO. As well as you can also consult a professional digital marketing agency since they have a dedicated team that knows all technicalities. Logo Perfecto is also a professional digital marketing company that has been serving for many years. You can check them too for a wonderful experience.