Finance
How to Become a Successful Forex Day Trader and benefit in the Long Run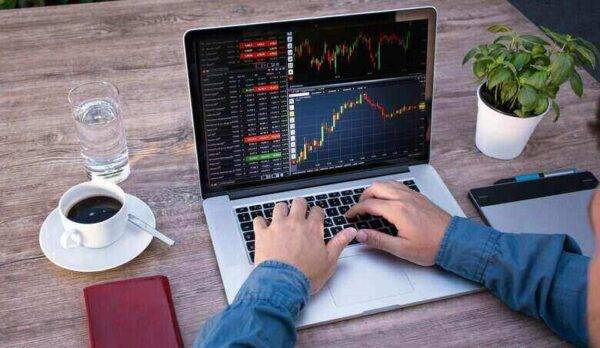 Becoming a trader is not as hard as you might think. Becoming a successful trader takes effort and patience. It doesn't mean you should give up instantly. It merely means you should consider it as an investment and opportunity to create another source of income. Whether you decide to get into the world of trading or not, this will be an excellent guide, so you know what Forex is about.
Forex requires work
Despite many false depictions, where Forex is presented as an easy way to make money, nobody will give you anything for free. It also doesn't mean you shouldn't try out being a trader – it means you should check your priorities and why do you want to trade in the first place.
What beginners need to know about forex trading is that it takes time to learn, continually improve, and most importantly, you need patience. There are rare occasions when success comes overnight, but that percentage is tiny. Even if you look at the history of those who "got rich in a day", you will see they spent a significant amount of their time and invested in learning so they could be where they are today.
Having a plan
Money management is the first step towards making a trading plan. Before you even start trading, you should sit and revise all your income and where it goes. Check your priorities, and along the way, you might figure out you should cut some loose ends, and see what you want to get with additional money.
Does it represent a passive income for you? Is it another way of earning money for a living? Do you want to save enough to pay out your mortgage? Maybe you like the idea of being a trader, you have enough resources, and you want to become a part of the stock market.
Whatever the case is, you will be able to get across all obstacles only if you have a specific goal in mind. That's why having a solid plan is essential.
Your broker
Ensuring you are not working with a scam company is not as hard as you might've heard. Google is an excellent place for finding out the important stuff, and this is not an exception. There are regulator websites, and broker reviews that can tell you if they are licensed and certified.
Whatever you read on the brokerage's website, go to a website that acts as a regulator and check if they are on the list of certified companies. Broker reviews are even more comfortable because you get to read what they are like, which platform they use, and if they are the real deal at all.
Your broker should be someone who will be your advisor along your trading way, especially if you are a beginner. If you want to day trade, he will let you know that part-time should be the best way to bring long-term results. He will never tell you to invest more than you have.
If he does – something is sketchy. Patience is something you will also start learning no matter how patient you already are (or aren't). A trading market is a volatile place, and it can drive you crazy if you sit the whole day and observe charts.
That's why we mentioned part-time trading is the best. You will set aside the time of your day when you are free and willing to dedicate yourself to analyzing various charts, and it will prevent you from acting impulsively. Taking small steps is the best you can do for yourself as a trader.
How to start?
Nope, you don't need heaps of money to start trading, and that's the beauty of Forex. Operating on the internet solely makes it far more accessible to people than ever before.
If you are a beginner, you should start with a demo account, meaning you won't be spending the money you put into your trading account, but rather "fake one" so you can see what it's like when you make movies on the market.
It's important to mention you should research more (although you will talk to your broker about this), when to enter and when to exit trades during the day, once you start live trading. Stick to the strategy you have created. It will be easy to change it up as you progress as a trader, but you will need to be consistent to gain results. It is not gambling, but it's a way to create another income source that will benefit you in the long run. Good luck!