Finance
How to Avail Gold Loan with Lowest Interest Rates
Loan with Lowest Interest Rates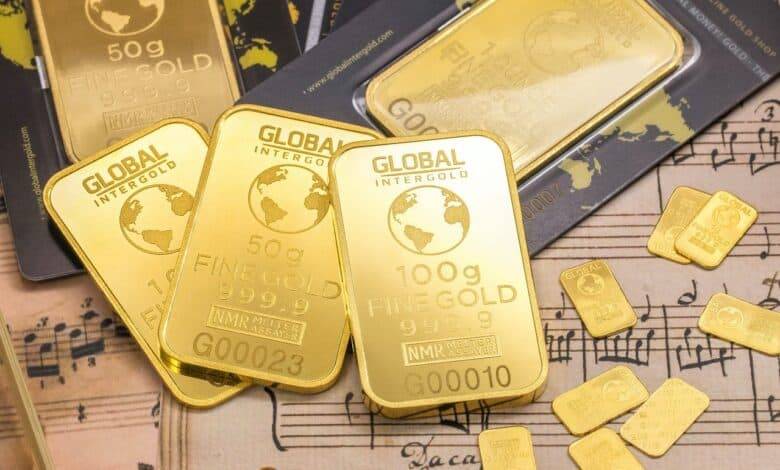 How to Avail Gold Loan with Lowest Interest Rates
Gold loans are a secure form of loans that you can avail of from banks or Non-banking Financial Companies by pledging your gold as security in return for the value of the gold. Because of the cultural and religious value of gold in India, it can be found in almost every Indian household. People invest in gold as it is a secure financial instrument. India even has festivals to buy gold. A gold loan is an easy and convenient way to meet immediate financial requirements. A gold loan can be repaid in EMIs. Banks and NBFCs decide the rate of interest, tenure, EMI amount, etc. 
The loan amount that will be granted to you will be for a specific percentage of the gold's value. This is called the loan-to-value ratio or the LTV ratio which is decided after ascertaining the purity of the gold that is being pledged. 
How can you get gold loans at the lowest interest rates?
As mentioned above, a gold loan is a great way to deal with sudden financial emergencies and this whole year has been a year of financial emergencies. So a low interest becomes essential when taking a gold loan. 
Find the provider with the lowest gold loan rates
The best way to get gold loans at the lowest interest rates is to find the gold loan providers who offer the lowest rate of interest. Currently, the State Bank Of India offers the lowest gold loan interest rates at a range of 7.75%-8.50% with a tenure of up to 3 years, making it one of the best schemes for gold loans. Other low-interest gold loan schemes include the Canara Bank gold loan which offers an interest of 7.65% but at a short tenure of 12 months. Muthoot Finance, Manappuram, HDFC, ICICI, etc. also have nominal interest rates that range between 9% to 24%. 
Eligibility to avail of a gold loan
To apply for a gold loan in India, you have to be an Indian citizen betweena  18 to 75 years of age. Other than that, gold loans require no eligibility criteria. If you have gild that passes the quality check of the gold loan provider, you are good to go.
Documents required 
Along with the loan application, you have to submit a few relevant documents. They include a KYC (Know Your Customer) document as identity proof, address proof, and contact details. Aadhar card, Passport, Voter's ID, PAN Card, and Driver's License all are accepted. 
Application process
One can apply for a gold loan through the online medium or they can opt for the offline physical medium as well. To apply online you have to visit the official website of the bank or NBFC that you wish to take a loan from. They will have a portal for gold loans and a subsequent option to apply online. You will be contacted by a representative of the bank or NBFC to discuss the details and they might provide doorstep service to assess the quality of the gold you will be pledging. That is done to decide the LTV ratio and after that, the loan amount will be transferred to your bank account shortly. 
To avail of a gold loan offline, you have to visit the nearest bank or NBFC branch with the gold and relevant documents and seek out a representative who will then discuss the loan details with you. Gold loans take very little time to process. The online mode is the fastest but if you are dealing with a gold loan provider online, make sure you verify their credibility. 
Gold loans are one of the fastest and easiest ways to raise emergency money. Many banks and NBFCs provide flexible tenure repayment plans that suit your financial portfolio. You can even take a gold loan for one day at a slightly high interest rate. Meeting short-term financial commitments can also be achieved by availing of gold loans.
Not all places provide the ideal combination of a low gold loan interest rate and a suitable tenure, so you should not be wooed away by either alone. It is of utmost importance that you carefully compare and weigh in on the different schemes the loan providers offer to pick the best one for you. You can use a gold loan calculator to calculate the EMIs beforehand to prepare yourself for repaying the debt.
There are even tools to compare bank interests and pick out the most ideal one for you. You can find it easily on the internet. 
Read More Related Topics: