Home Improvement
How to Buy Kitchen Cabinets? A Step-by-Step Guide
Kitchen Cabinets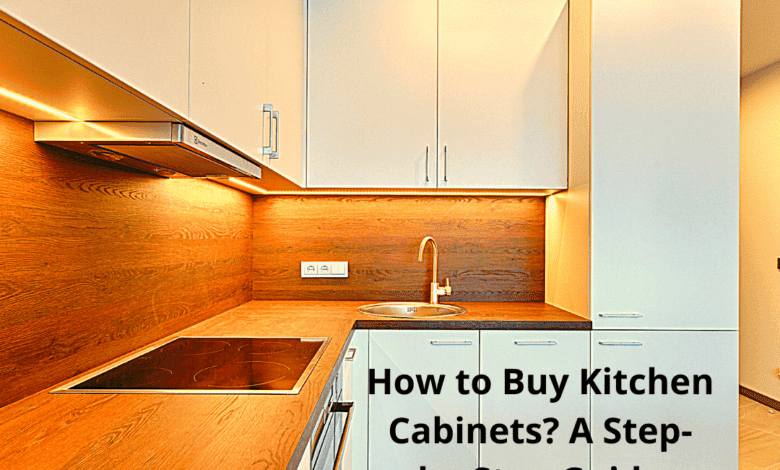 How to Buy Kitchen Cabinets? A Step-by-Step Guide
Kitchen cabinets are the backbone of your kitchen, it may make or break not just the look but also the functionality and layout of your kitchen. There are numerous interior designing services in Mumbai that may ease your task. A good interior designing service may customise your kitchen taking into consideration numerous factors to maximise the efficiency of your kitchen. However, if you are planning to remodel your kitchen interiors but your budget does not allow you to spend a fortune on interior designers in Mumbai then you have landed on the right page. Here's a complete guide that will help you through the entire process.
Kitchen Cabinet Types
Kitchen cabinets are classified in three main types. They are base kitchen cabinets, wall kitchen cabinets, and tall kitchen cabinets. Base kitchen cabinets are versatile in nature and are installed directly on the floor. This type of cabinet is mostly used to store cutlery and crockery. As the name suggests, wall kitchen cabinets are installed on the walls and are mostly used to store food items, kitchen accessories, and kitchen appliances. Wall kitchen cabinets can also be extended till the ceiling to make additional storage space. Tall kitchen cabinets also referred to as utility and pantry cabinets are installed from floor to ceiling. This type of cabinet offers huge storage space and can be used to store everything from groceries to cleaning items and from crockery to kitchen appliances.
As per your requirements, you may book kitchen cabinets from your nearest home décor store or order kitchen cabinets online.
Kitchen Cabinet Colours
Is Pinterest your source of inspiration when it comes to home decor ideas? Want to make your kitchen interiors Instagram worthy? Then it is the time you bid adieu to the traditional white color and introduce a pop of colors to your kitchen. When it comes to adding colors, the simplest way is by painting your existing modular kitchen designs in vibrant colors. Other ways to add colors to your kitchen include adding a tea towel matching the color of your kitchen furniture, installing golden tapware and fixtures, painting kitchen cabinets in yellow or any bright color you like, or by installing leather pull handles. If you love experimenting with colors, you may even paint your ceilings in colors that suit your home interiors or install some quirky lightings.
Kitchen Cabinet Doors
There's more to cabinet doors then the regular swinging doors. Some of the cabinet doors you may experiment with include pocket doors, corner doors, etc. You may even install glass doors to the cabinet to display all your pretty cutleries. If you plan to have a healthy and eco-friendly kitchen, you may even try making cabinets from eco-friendly materials. To experiment with the interiors, you may even go with two different types of doors. For a clean and simple type of cabinet look, try 'no door' cabinets.
Kitchen Cabinet Hardware
Once you are done with selecting style, color, doors, and drawers for your cabinet, another important aspect that needs attention is hardware. For instance, glides are available in soft close feature as well we hard close feature. The soft-close option automatically closes with just a simple push, while the hard close may require some push. Glides are further classified inside-mounted and bottom mounted. The side-mounted glides have less storage space as compared to the bottom ones.
Essential Factors to consider
There's more to the home decor and interior designing of your kitchen beyond style, colour, and type. You do not need to be the best interior designers in Mumbai to design your own kitchen. With some research and browsing the internet for interior designing ideas, you may do a good job. But for that, you need to have proper planning and designing in place.
Duration – Whether you have a good budget for kitchen furniture and home decor or not, the one thing you need to consider before finalising any design is how long you are planning to stay in or if your home is on a rental basis, or if you love to change the interiors of your home every few years.
Current condition of your kitchen – This has a lot to do with the budget and efforts you need to spend on the interior of your kitchen. For instance, if you have a modular kitchen you just need to reconfigure layout or relocate some appliances. But if you are looking for an entire revamp or if your existing cabinets are not sturdy then you may have to invest in entire new cabinetry.
Cabinet Refacing – If you have a limited budget, you may even go for cabinet refacing. Well, you do not need to worry about the quality. With improved technology, reface cabinets are as good as new cabinets. And if you belong to a green bandwagon, then let us tell you by adapting this concept you are saving the earth by keeping a lot of materials away from the landfills.​