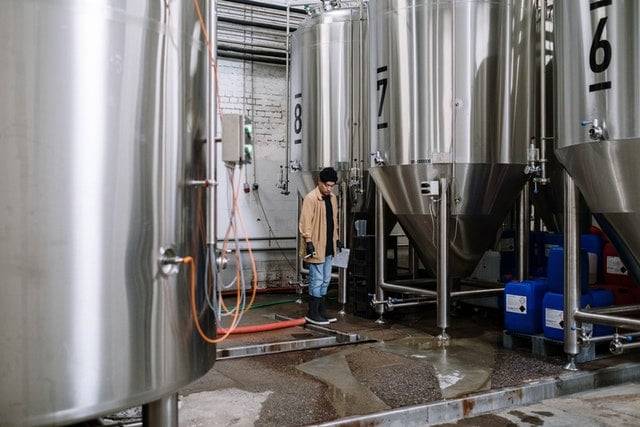 Stainless steel water tanks can prevent oxidation caused by natural factors but cannot resist oxidation caused by chemicals in the air. It has a strong build quality and corrosion resistance.
The quality of this material is much higher than that of traditional cement tanks or plastic tanks, and the amount of use is relatively large. It is suitable for household water storage, and commercial use. The service life is also rather long, and the drinking water can be stored for a long time. 
But choosing a perfect ss water tank has always been a task, here we have answered some of the most common questions related to stainless steel tanks, that can assist you to choose the best tanks for your use.
Is Stainless Steel Suitable For A Water Tank?
Steel is indeed the best material to store your water in. The entire stainless steel water tank is closed, and the surface of the imported stainless steel plate is smooth, so it does not need much cleaning in daily life.
They can ultimately reflect sunlight to absorb heat, do not breed algae inside, and ensure the cleanliness of water quality at all times. Hygiene is guaranteed. The stainless steel tank is lightweight, has high strength, corrosion resistance, high-temperature resistance, and pristine water quality. 
Due to the dense oxide layer on the surface, the corrosion resistance is superior, and the sealing performance is good. All these benefits make it better than cement tanks and plastic tanks. 
Which Material Water Tank Is Best?
The steel water tank is lightweight, has high strength, corrosion resistance, high-temperature resistance, and pristine water quality. All these benefits make it better than cement tanks and plastic tanks. Steel tanks have been used for years in our households, and it's known to keep the water quality pure and fresh.
It is fully enclosed and has a water inlet, outlet, overflow, and sewage discharge functions. It is easy to install, and you only need to place the water tank on the roof and connect the water pipe to use it, and maintenance is very convenient. Steel water tanks are widely used in high-rise apartments, factories, schools, hospitals, villas, and other fields.
Which Type Of Water Tank Is Best For Your Home?
The high corrosion resistance of stainless steel makes it suitable to be used in both contaminated and pure drinks of water and areas prone to cavitation and crevice corrosion. A wide range of temperatures and pressures does not affect the ductility of this material, and radiation exposure does not harm the material, nor does heat damage the material. Stainless steel water tanks for home do not present any risks such as freezing, rust, or cracking. All these benefits of stainless steel make it the best option for domestic use.  
Disadvantages Of Steel Water Tanks
Due to the particularities of its production material, stainless steel water tanks are only suitable for the storage of industrial and domestic water. They can't store hydrochloric or sulfuric acids or other liquids that contain high amounts of basic or acidic substances.
Advantages Of Steel Water Tanks
Compared with other water tanks, the stainless steel tanks have the advantages of beautiful appearance, lightweight, high strength, corrosion resistance, high-temperature resistance, pristine water quality, anti-seepage, shock resistance, no moss, no secondary pollution of water quality, convenient installation, no maintenance, easy to clean and many other advantages.
The stainless steel water tanks are generally made of SS 304 stainless steel plate, which has stable physical and chemical properties and clean and hygienic water quality; 2. The SS water tanks is stamped and formed, with high strength, lightweight, neat appearance, beautiful and elegant appearance.
How Long Can You Store Water In A Stainless Steel Tank?
If properly stored, the water inside a stainless steel tank can be safely consumed after a week. Water that is a week old can be consumed as long as the ss water tanks are clean and sealed correctly and are stored in an area shaded from direct sunlight. You may also store water in tightly sealed ss water storage tanks for up to 6 months as long as the tank is clean and sealed properly. 
Which Water Tank Is Best For Drinking Water?
A stainless-steel tank for drinking water is the best choice and will ensure that the water will retain its quality for as long as possible. For decades, stainless steel has been drinking-water supplies due to its inertness.
If you are looking for the best stainless steel water tanks in India, you have landed in the right place, and Sun Stellar has brought you the best build quality, smooth texture, and anti-corrosive stainless steel tanks and is one of the most reliable stainless steel tank suppliers.