Lifestyle
How To Get Dressed For A Summer Beach Party
Summer Beach Party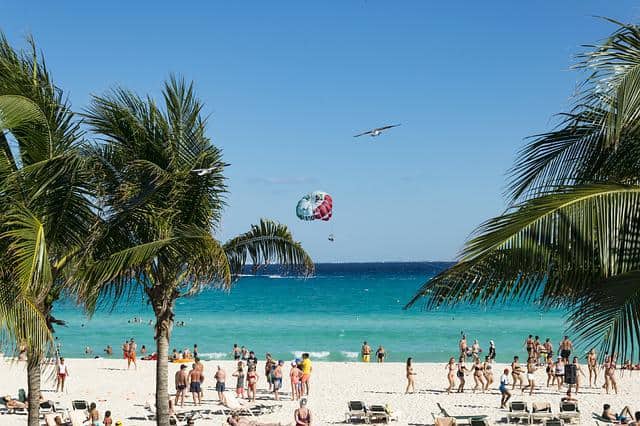 Summer is very hot to survive in the sun. At that time beach parties sound great, but parties bring the most common problem of finding a perfect outfit that suits your body type and your personality.
Men's fashion has a limited selection according to women's fashion and always has a conflict on how to stand out in the crowd. Fashion changes very fast therefore finding timeless and trendy pieces are becoming such a pain, to avoid that we bring you to-dos and don'ts of How To Get Dressed For A Summer Beach Party. Always put your best look ahead and be a fashionista.
How Men Should Dress For The Beach
In summer the most appealing place is always a pool or a beach, basically near the water. Beachwear has lots of variety in the market and to choose from that is a mind-boggling task and time-consuming too.
A Beach party sounds awesome but you have to have all the accessories that you need for a beach party and have the skill to make a cool outfit that grabs all the attention. Collect the good pieces for summer parties for the whole summer. That's why we bring you How To Get Dressed For A Summer Beach Party.
1. Shirts Are Your Best Friend
Thinking about what to wear for the summer beach party the first thing you think about is breathable and airy wear. In that case, shirts are perfect for that look, prefer cotton or linen more because they are made from organic and natural fiber.
They come in a lot of varieties of prints and solids. Floral print and stripes are the best fit for the summer beach party, if you want trendy styles then search for super stylish shirts for men.
2. Shorts Looks Cool
Shorts are the best garment to wear in summer and for beach parties, it is a must. In the market and in the online market there is a lot of variety of summer or beach shorts available.
If you are a short person then always carry your knee above shorts this makes you look big in height and long height persons can wear shorts above knees or down from knees and it makes your personality pop. shorts come in print so you can choose from lots of print families,
3. The Vest Changes The Outfit
The vest is an outstanding piece of clothing for beach parties and good for summer weather. The vest comes in different colors and prints, don't overpower your outfit with a super bright color that doesn't look soothing to the eye.
It comes in cotton and polyester material always opt for cotton because it is a hypoallergenic material and it is lightweight and soft. You can pair it with shorts or chinos.
4. Don't Be Afraid of Prints
We talk about summer and don't talk about prints. It is rude, don't be afraid of prints, add prints to your outfits to complete your fit. Prints come in a lot of varieties and the most trending print is Jaipur's famous block printed shirts, a hand-printed technique that comes from our history and it is older than a hundred years.
Block prints come in different styles from traditional prints to modern prints and mix-match of both prints shirts are also available. Jaipur block printed shirt is perfect for beach parties and it looks unique in the crowd. You can pair it with solid shorts and sandals. It looks cool and perfect.
5. Hairstyle is a GameChanger
Hairstyles make and break the look of your outfit, if you had a long hair man bun or a half bun is perfect to fit and protect your hair with saltwater.
If you had short hair use a good amount of heat protection and water protection cream and keep your hair groomed. Don't forget to wear sunscreen and drink lots of water to keep hydrated always.
6. Footwear And Accessories
Choosing footwear around water is very important, there are a number of options to choose from like flip flops, sandals, slippers, and slides.
You can add accessories to look complete, only wear hypoallergenic jewelry, and don't wear rings because you can lose around water.