Social Media
How to Negotiate with the Best Social Media Influencers
Social Media Influencers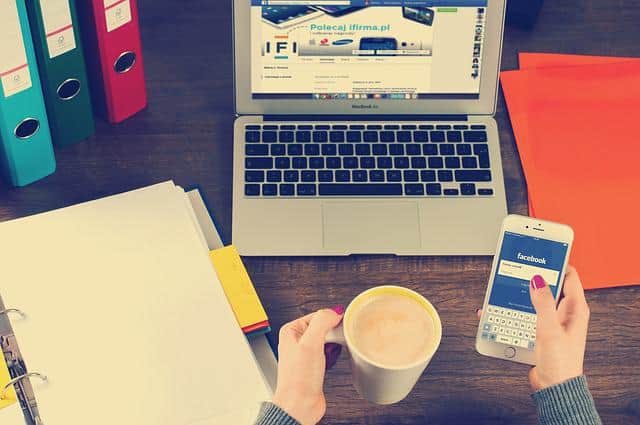 You can score big with influencer marketing. Research by the Digital Marketing Institute reveals that:
7 out of 10 teens trust influencers more than traditional celebrities
over 80% of women turn to social media influencers for advice
50% of women make purchases based on the recommendations of influencers
the returns from influencer marketing campaigns currently exceed 500%
With potential like this, it's important to find the right influencer that can see your business rise to the next level. So, here are some simple negotiation course tips to help you land the best influencer for your campaigns.
Choose the right fit
Not all influencers can reach out to your target market or make the right kind of impact.
So, before you get into the nitty-gritty of the negotiation, it's important to research and find influencers that can form a perfect match for your brand.
Some questions to ask yourself whilst researching include:
What kind of content does the influencer produce and how does it fit with your brand?
Does the influencer's target market match your buyer's persona?
How many followers do they have on social media platforms and is this following growing?
What's the quality of their following? Are they building real organic enthusiasts or are the bulk of the people on their pages paid followers and trolls?
What's their engagement rate?
What other brands are they working with?
Is their content of high quality?
What is the influencer's typical style, and what values do they stand for?
Have they taken any relevant courses that can give them a competitive edge? For instance, a qualified pre-school teacher's YouTube channel might have an edge over a regular person's in the education space.
Once you have the overall picture of the influencer's demographic, brand image, and growth potential, you can make the right choice that matches your business goals and yield solid results.
Set clear expectations
It's important to agree on the deliverables right from the get-go and script all the details in black and white. It's also critical to go through the details of the deal with a fine-toothed comb to ensure that there's no room for future misunderstandings. Some critical issues to iron out include:
The volume of content to be produced for the duration of the contract.
The frequency of content that is expected, for example, is the content to be produced weekly or monthly.
How will contingencies be monitored and handled if they arise during the contract period?
Which metrics will be used to measure the success or failure of the campaign?
Who retains ownership rights of the content after the contract ends?
Will you repurpose any of the content after the termination of the contract?
A non-disclosure agreement may also be necessary to avoid any risks of giving your competitors an edge if your influencer discloses sensitive information. On that note, it's also important to negotiate a clause of exclusivity.
If the influencer promotes several other direct competitor brands, you may inadvertently handover the business to the competition.
Give your influencers creative freedom
While having guidelines and expectations is necessary, it's equally critical to allow the influencer creative freedom.
Avoid including clauses in your contract that will stifle the influencer's creative juices. For instance, avoid dictating the content style or presentation.
The influencer is more in tune with their audience's likes or dislikes which can drive engagement if you allow them room to handle the content design how they see fit.
That said, remember to be upfront about what your brand considers no-go topics or conduct. For instance, controversial topics or vulgarity that may bring your business into disrepute.
Discuss the compensation
Influencers are compensated based on the value they will bring to your brand. You will typically pay more for crowd-pullers or influencers that have significant clout with your target market.
It helps to make the first offer to take advantage of anchoring bias. Negotiation courses say that the first number thrown into the mix anchors the conversation around that figure. The final price won't fall too far from the anchor.
However, it's important to research industry trends and the influencer's previous deals so you don't price yourself out or set the price too high.
You can also throw in some non-monetary sweeteners to attract the influencer, such as:
free products
gift cards for your store in exchange for a certain number of posts
paying the expenses of a photoshoot
covering the travel costs for the influencer to attend your events
paying a commission for each sale an influencer refers
Build up a long-term relationship
To avoid getting stuck in a fruitless contract, it helps to start with a shorter-term deal. Be clear with the influencer that you are eyeing a long-term deal if they are a good fit for your brand with the results to show for it.
While it may initially cost you more to strike shorter deals, you can negotiate for more favorable terms when you're convinced that a long-term relationship can help you hit your targets.
Growing your business through influencer marketing
With the right influencers, you can put your business on the right track. So, take time to find the right fit. Agree on the finer details of the contract and compensation to prevent future conflicts but don't just shake hands on it. Work with written contracts to build a long-term mutually beneficial relationship that will see you succeed.