Health
How to Online Degree Programs to Choose From
Becoming a Nurse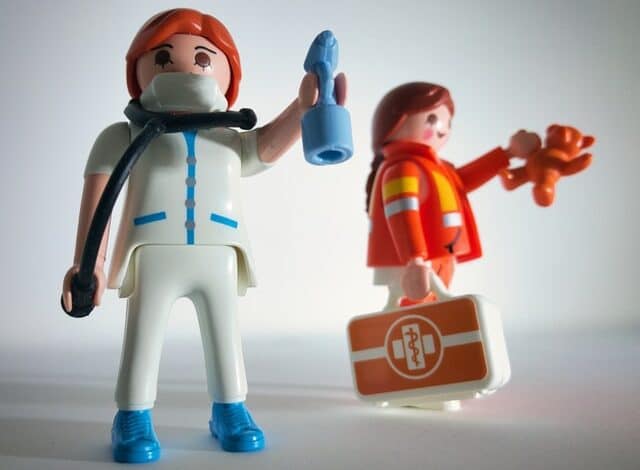 Whether you're looking for a new career or just starting out with your career plans while you approach your high school graduation, nursing is a great career to consider. Online nursing degrees are now available at every level and in a range of different forms that are definitely worth exploring if you feel that nursing is your calling.
Whether you want to go straight into nursing school after graduating from high school and cannot imagine yourself working in any other career or have been working in a different career for some time and have realized that nursing is what you really want to do with your life, there are lots of options available for you to choose from when it comes to studying for your nursing degree online.
Once the exception that was only available for certain students without very many options available, online nursing degree programs have become much more widely available and mainstream and are available to almost anybody who wants to become a nurse or change their career to nursing.
With so many different options to choose from, picking the right online nursing degree for you is not always the easiest of tasks. There are many different factors that you should keep in mind when you choose the right nursing degree program, including the school that provides it, how the learning materials will be delivered, and which healthcare organizations they work with for getting on-the-job experience.
Why Get Your Nursing Degree Online?
More and more students are turning to online degree programs in every area, including nursing.
With student debt at an all-time high, and tuition fees on the rise, many students find that choosing online study is one way to reduce the overall cost of getting a degree along with often enjoying more freedom and flexibility as these students do not have to attend classes on campus at certain times and are able to have more control over their own study schedule.
Some of the main reasons to consider studying for an online nursing degree compared to studying on-campus include:
Flexibility
Depending on the type of nursing degree program that you take, you will usually have more flexibility in comparison to studying on campus in the traditional manner.
Many online degree programs offer students the chance to put together their own study schedule based on what works best for them which can make it easier to fit an intense study program around your life.
Some nursing degree programs offer students enough flexibility to continue working while studying while others are more intense. Regardless of the exact flexibility of the program, the ability to study from home can make a lot of difference.
Employer Support
If you are already working in healthcare and want to become a nurse, then studying for a nursing degree online might be the best way to get more support from your employer.
With the demand for nurses higher than ever due to a shortage of these healthcare professionals, it's no surprise that an increasing number of employers are eager to help their healthcare staff train in nursing.
Online nursing degree programs are generally more supported by employers since they offer more flexibility.
Save Money
One of the main reasons why more and more people who are interested in getting a nursing qualification are choosing to study online is that it can be cheaper overall.
While you shouldn't get too excited about saving on tuition as the fees are relatively the same in comparison with studying on-campus, there can be significant cost savings in other areas.
For example, since you can study at home, you do not have to commute to campus on a daily basis, which can add up a lot over the course of four years if you choose to get a BSN online.
Build a Professional Network
While it may not be quite as easy to meet others face to face when studying for your nursing degree online, there are still lots of options for you to take advantage of when it comes to building your professional network as an aspiring nurse.
In fact, getting your nursing degree online can often be an even better way to build a bigger network since it will give you the chance to get to know people from all over the country who may have not been there if you were studying on-campus.
When studying for your nursing degree online, there are various different options that you can use to get to know and network with your peers including forums, online chat rooms, social media, texting groups and more.
What Kind of Nursing Programs Are Available Online?
Choosing the right nursing degree for you to take will depend on a number of different factors. You will need to think about your current career, especially if you are already working in healthcare or nursing right now since there might be other degree programs that are designed specifically for healthcare professionals to progress.
If you are already working in a professional career and have a degree in a non-nursing subject, there are other degree programs that you might be able to get compared to somebody with no prior experience of studying at degree level.
The main nursing degree programs that you will usually be able to find available to study online include:
Associate Degree
The associate degree is a program with the lowest barrier to entry into nursing. It's also shorter than a BSN and can get you into nursing faster.
However, the downside of this degree program is that you may find it harder to find work with more employers looking to take on a higher number of BSN-educated nurses due to studies finding that they lead to better patient outcomes. Along with this, an ADN will not usually be enough to get you into advanced nursing degree programs in the future if you wish to progress in your career.
To get onto programs like the MSN or DNP, you will usually be required to have a minimum of a BSN, which may be worth considering if you see yourself working in an advanced nursing position in the future such as a nurse leader or family nurse practitioner.
Bachelor of Science in Nursing
The BSN is the best nursing degree to choose if you want to get into a new career as a nurse. Unlike the ADN, you won't be held back from progression in the future as you will immediately be qualified to study for advanced degree programs once you have graduated with a BSN.
Finding work as a BSN-qualified nurse will also likely be easier for you, since more and more employers are actively looking to hire more BSN nurses. This is due to the result of research that has found just 10% more BSN-educated nurses in the healthcare workplace has a very positive impact on patient outcomes including rehospitalization rates, the rate of infections in hospital and even the patient mortality rate.
Along with this, it is worth bearing in mind that as the research begins to show more favor to the BSN, it's likely that this may become the minimum requirement to get into nursing in the future.
This is already the situation in New York State where nurses are currently unable to work until they have earned a BSN under the new 'BSN in 10'regulations, which state that all registered nurses should have a BSN within ten years of starting their career.
Accelerated BSN
The accelerated BSN such as this program from Elmhurst University is a little bit different to other online degree types in that it is very intensive and requires a full-time commitment, so you will not be able to work during the program.
However, on the upside, it allows you to get a BSN within two years rather than four, allowing you to save money on tuition fees and get into the nursing profession as quickly as possible.
Accelerated BSN programs are an ideal choice for people who want to change their career to nursing as they are designed to build on knowledge and skills you have already built so far and apply these to the specific nursing skills you'll need to work in this role.
In general, the ABSN is a degree program that is designed for people who have a degree in a non-nursing subject already and want to change their career.
Skills You Need to Become a Nurse
While the education necessary to get into nursing is of course important, it's also crucial to think about the skills that you will need to be a successful nurse. Nursing is a role that requires a certain skill setin order to build good relationships with your patients, provide high standards of care, communicate and work well together with your nursing and other healthcare colleagues, and cope personally with the physical and mental demands of the job. Some of the main qualities and skills that are needed to become a successful nurse include:
Empathy
As a nurse, empathy is one of the most important traits that you can have – and this isn't something that can be taught with an online nursing degree. Most people are able to feel empathy for others to some degree.
If you have ever found yourself imagining what somebody else must be going through and feeling, such as a friend who's going through a divorce or a family member who is battling an illness, even if you've never personally been in that position to know what it must feel like, then you have empathy for others.
Nurses need to practice empathy on a daily basis, and the good news is that it is something that you can get better at. The best nurses are the ones who make an effort to put themselves in their patients' shoes and imagine how it must feel to be them in this situation.
These nurses treat patients how they would hope to be treated if they were going through the same, and this puts patients at ease and helps to relieve their stress.
Ethics
Integrity is an important quality for any nurse. When you become a registered nurse, you take a sacred oath to do no harm to others. Nurses know that almost every decision they make can have an impact on their patients, so they are always careful to do the right thing, even when nobody is going to know about it.
Nurses need to stick to a strict code of ethics in their work, and many will also keep this in mind when outside of the workplace. They won't leave people struggling or suffering and will always act in an ethical manner no matter what they do.
Critical Thinking
Nurses need to be able to think quickly. No matter what healthcare environment you are working in as a nurse, there will always be situations that might require you to make a decision in seconds.
And sometimes, these decisions could have a critical impact on the health or even the lives of your patients. Being decisive and confident, along with being able to think critically on your feet even when under a lot of pressure, is a sign of an effective nurse.
Adaptability
Finally, nurses need to be adaptable as they are working in a career where things are often changing. Along with adapting to the changing needs and conditions of their patients on an everyday basis, nurses are working in an industry that is always changing with new developments.
This could include new guidelines, new diseases like the coronavirus pandemic of 2020, or new equipment and machinery that is used in the treatment of patients. To be a nurse means to always be open to learning new things and changing the way that you do things when evidence suggests that there is a better way.
If you feel called to nursing, either straight from high school or want to change your career, then there are plenty of nursing degree options that you can study online for.