Food & Drink
How to Place an Order on Behrouz Biryani App?
Biryani App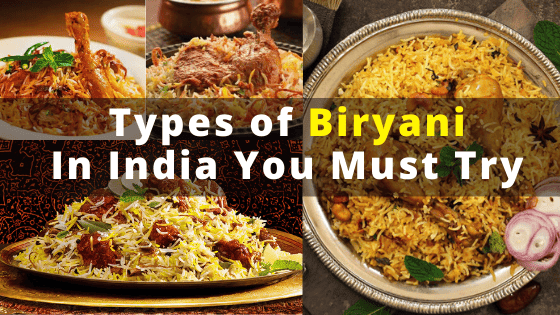 How to Place an Order on Behrouz Biryani App?
Are you a Biryani lover? If yes then here we have Behrouz Biryani App review for you all. This restaurant is one of the best places to order delicious Biryani in India. Today I am here with a full review of Behrouz Biryani Coupon Code and Offers, Menu, and more. If you are looking for a new restaurant online, you must try Behrouz because the restaurant serves the most scrumptious biryani with great taste and hygiene.
People are now more concerned about the hygiene of food, and therefore this restaurant has ensured that all the staff working on food are medically tested. The food you receive from this restaurant has gone through 200 stringent quality checks to ensure safety. The restaurant uses high-grade ingredients only, and every order is packed carefully and double sealed to avoid any kind of contamination.
If you are new to this food app, don't worry, you can place your order in just a few clicks. It is easy to place your order online via the official app or even through the website. The best part is you will find numerous offers and Behrouz Biryani discount coupons to help you save money on your order.
To place your order on the Behrouz Biryani app, you need to follow some simple steps. All you need to do is first open your app and register if you are a new user. To register, you will need your mobile number and email id. On registration, you will need to set up a password which you need to login into your app.
To complete registration, you will be asked to verify your details with a one-time password that you would receive on your mobile number, once you are done with the registration login to your app.
Now to place your order first locate yourself then go through the menu and select the items you wish to add in cart. Once you have added your food item to the cart, then proceed to checkout. Next, go to the payment page and app Behrouz Biryani Offer code, then make payment to complete your order successfully.
Best Items on Behrouz Biryani You Must Try
Behrouz Biryani has a vast menu with some great options that you must not miss. We have some suggestions listed for you here. Our list has some great Biryani options as well as kebabs and starters.
Murgh Tikka Chicken Biryani
Murg Tikka Biryani is one of the popular choices of Biryani on this online food app. You can order one serving for Rs 442, 2 serving for Rs 698, and 4 serving for Rs 1601. Each serving comes with dessert and mint raita on the side. This biryani is mouthwatering because the spiced chicken is grilled in charcoal and then layered with long grain basmati rice and cooked in dum pukht style.
Zaikedaar Paneer Biryani
For veg eaters, the restaurant has a special Zaykedaar Paneer Biryani. The biryani is made using fresh and soft paneer, which is marinated with spices. The panner is then layered with basmati rice and cooked in dum pukht style. It is the best example of delectable biryani with extravagant taste.  You can order one serving for Rs 442, 2 serving for Rs 698, and 4 serving for Rs 1601.
Dahi Labneh Kebab by Chef Kunal Kapur
Dahi Labneh Kebab is one of the best selling items on the app. The recipe is curated by Indias famous chef Kunal Kapoor. The Labneh Kebab is rich in flavours and marinated in spices and curd. The kebab is spiced with cumin and ginger and cooked well to accompany the Biryani. You will get six pieces of Dahi Labneh Kebab by Chef Kunal Kapur for just Rs 253 only.
Sabz-e-Galouti Kebab by Chef Kunal Kapur
Sabz-e-Galouti Kebab is another great option that you must try on Behrouz. India's big Celebrity Chef Kunal Kapur crafted this kebab inspired by Lucknowi Ghutwa Kebabs. It is created using perfectly minced veggies which compliments the biryani well. You can order six pieces of Sabz-e-Galouti Kabab by Chef Kunal Kapur for just Rs 253 only.
These are the top-selling items on Behrouz Biryani app. If you wish to order any of these items, then you must go ahead and place your order on the app. Also, don't forget to use Behrouz Biryani Coupon Code while placing your order to get a special discount.
If you are wondering where you can find the best offers and promo codes, then you can locate them on the payment page of the app. You will find the best coupons online on the payment page for new as well as old users. The coupons and offers keep updating with time. You just need to apply the bet coupon while placing your order to save maximum money on your order.
Other than the coupons you can avail offers available on payment mode like wallet offers from the apps like Amazon Pay, Paytm, Paypal, Phonepe and more. Also, you can check bank offers on credit and debit cards before making payment to grab a discount.
Other than this, there is another great way you can save money on your food order. You can earn extra cashback on your Biryani order when you go via cashback sites. Freekaamaal is one of the best cashback sites which provides maximum cashback on Behrouz. Also, they update the latest coupons and offers that you can avail on this food site.
So this was my complete review of Behrouz Biryani App. I hope my review was helpful for you. If you are into delicious biryani, then you must try this online restaurant and enjoy the extravagant taste delivered at your doorstep.