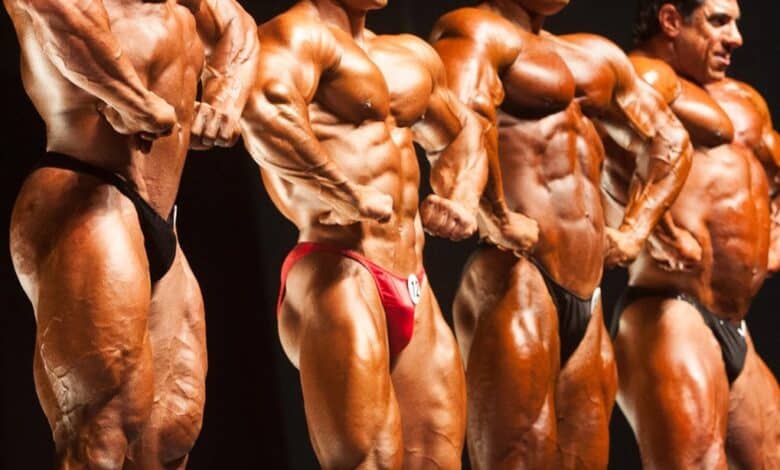 How to Prepare for Different Types of Bodybuilding Competitions
It goes without saying that bodybuilding is a popular sport. Famous since ages, it enjoys a great reputation among fitness freaks. Having said that, a lot of people relate bodybuilding to jacked muscles, chiselled abs and a dark tan. For them, it is only about gaining muscle mass and nothing else. However, it is much more than that.
For the uninitiated, there are different types of bodybuilders held worldwide. And they are not the same. So, for those who have just ventured into the world of bodybuilding and are looking for the right information, this is a handy guide. In this post, we have discussed some common types and divisions of bodybuilding. But before shedding light on them, let's first take a look at why bodybuilders feel the urge to compete.
Why Take Part in Bodybuilding Competitions?
Different people have different reasons for taking part in such competitions. First of all, it is an opportunity for them to show their years of hard work. Getting appreciation and acknowledgement for their dedication and effort boosts their confidence.
For some, it is a step closer to realising their dream of becoming a fitness trainer. Certainly, a bodybuilder who has gotten numerous accolades is more likely to get a higher number of clients. Similarly, a few people take part in such competitions because it provides them with a chance to know their bodies better. For them, it is a journey of self-discovery.
Major Categories in Men Bodybuilding
There are two major categories in men bodybuilding. Let's get to know them:
Open Bodybuilding:

Competitions for open bodybuilding are held untested. This means that participants are tested before the competition, so they can use steroids or other drugs to boost their performance.

Natural Bodybuilding:

in this type of bodybuilding competitions, the use of no drugs or other such products are allowed. Competitors are tested, and if they are found to have used prohibited drugs, they are disqualified.
Apart from these two major divisions, there are numerous other sub-categories of bodybuilding competitions. Each category has its own rules and regulations. Take a look at them:
Men's Bodybuilding
The traditional form of competition, men's bodybuilding started way back in the 1930s and still enjoys immense popularity. Participants, in this competition, are judged on the basis of their symmetry, definition and mass. It is an open competition. So, participants are allowed to buy pharmaceutical testosterone and use them, without having to worry about getting disqualified from the competition.
If you also plan to take part in this competition, consider buying them from UGFreak to get real products delivered at your doorsteps.
Generally, in men's bodybuilding, there are six weight categories. Every participant has to make different mandatory poses that allow the judges to judge their muscle quality fully.
Men's Physique
It is a relatively new form of competition for bodybuilders that was introduced in 2012.
Brings an element of difference among traditional bodybuilding since it combines the lean look with the muscular body along with athleticism.
Focuses more on the symmetry and proportion of bodybuilders rather than a huge amount of mass.
This is why it is often said that it was introduced to remind bodybuilders of the golden era.
As stated above, it focuses more on the total package. Therefore, contestants who are bulky can get rejected. There are two major rounds in this competition; presentation and group pose. In the latter, each contestant has to work hard to outshine others and grab the maximum attention.
Classic Physique
It is the latest category that's an amalgamation of men's physique and traditional bodybuilding. Similar to the previously discussed competition, there are two rounds in this competition.
This competition is more suitable for those who prefer having more muscles but not too bulky. However, there are certain prerequisites that bodybuilders have to meet to participate in such a competition.
Other than the aforementioned, there are numerous other types of bodybuilding competitions as well. These include men's beach body, physically challenged standing & wheelchair, kids and teen fitness, body quest men, men's ink and tattoo, etc. So, irrespective of how you look like, you can find a category that's the perfect one for you.
All you need to do is to stay motivated and focus. Work hard and gather as much information about the type of competition you want to take part in. Give it your best and you'll emerge out victorious.