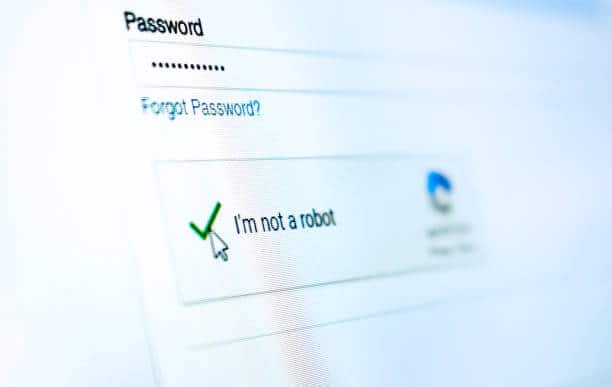 Introduction
CAPTCHA  tests are happened regularly on over 200 million websites on various devices. Having a CAPTCHA to any website or store is very helpful because you can protect your business from bots attacks, including account takeover, DDOS, ad fraud, etc. The best of having CAPTCHA is that you can use it in your marketing funnels as well as webpages too. Wondering how this CAPTCHA plays a key role in marketing funnels and webpages, let's find out more in detail.
What is CAPTCHA?
The most popular word on the internet is CAPTCHA, which that we are supposed to do an activity on any website online. Completely Automated Public Turning Test to Tell Computers and Humans Apart is its full-form. In order to differentiate between the bots and real users, this CAPTCHA test method is useful.
How to Add CAPTCHA in Webpages and Marketing Funnels with GeeTest?
Setting up a CAPTCHA to the Webpages and Marketing Funnels with GeeTest is so simple and it will be carried out in three simple steps.
In the first step, you have to register with your webpage, and then you'll receive both the secret key or site key. The very next step is you have to add the GeeTest CAPTCHA script to the webpage or the marketing funnel. The third step is you have to place the CAPTCHA on to your website or else to your marketing funnel.
The setup is over and the CAPTCHA is live now to your webpage or marketing funnel.
What are The Benefits of CAPTCHA?
It is very important for websites to protect from any online cyber threats and it is only possible with CAPTCHA. This CAPTCHA test is a fun activity so that anyone can perform the test with ease and the main agenda of CAPTCHA is to prevent bots or any suspicious activities.
Prevent from any Fake or Unreal Activities and Registrations
One of the biggest threats to your online business activities is Spambots and you can avoid this with CAPTCHA. Overall, your business is safe from registrations and any other damages too.
CAPTCHA Prevents All the Comments from Spam or Bots
The comments section plays a key role for businesses and it leads to getting more conversion rates. In this, there are many chances to be affected by spammers or bots. It is always a better option to have CAPTCHA so that only humans can interact and comment.
Perform Online Shopping Activity with More Security
Protection during payment procedures is important for your customers and it is a big win for your businesses because the audience can trust to shop again and again. This CAPTCHA has two advantages, you can prevent bots and also can gain more customers too.
Provides Protection for your Email Address
Hackers' main work is to hack email accounts and they perform various passwords. To avoid such types of risks, you can use these CAPTCHA Tests. Now, you don't need to worry about your email addresses.
Honestly, this CAPTCHA is more useful for online websites or webpages, marketing funnels in order to protect from any bots or spammers. It mostly helps in messages, comments, contact forms, password protection purposes, and many more.
How Does CAPTCHA Works for the Marketing Funnels and Webpages?
Many online business activities rely on online and it makes them connect with the audiences at any time they want across the world. The computer programs are in lack to identify whether it is a human or else a bot especially coming to the visual information. The important function of computers or any operating system is to identify letters, numbers, etc. In order to confuse the bots and avoid them, these numbers and letters work well. 
How CAPTCHA Can Secure from Bots and Other Cyber Attacks?
Spammers and bots really cause big issues to the websites and even it tends to lose in your online business. If you're not aware of the damage caused by hackers, bots, or any other cyber attacks to your webpages, websites mean you're going to lose the quality of the site.
It is always good to spy on those things and also you're responsible to prevent such damages with CAPTCHA. This CAPTCHA is the big security for your business so that you can run your business smoothly.
The first thing you have to do is to utilize the CAPTCHA test simple and interesting to your audiences. This is the booster to the website owners and you should place the CAPTCHA in the right place then only you can protect from bots.
GeeTest is undoubtedly the most secure CAPTCHA service provider out there since it offers AI-powered behavior analysis to identify bots and accurately detects and blocks fraudulent bot traffic in real-time through an advanced machine learning model.30-day free trial, GeeTest CAPTCHA is worth your try.
For some websites, it is really required to register first before doing any comment so that it will be a great advantage for them. This is because the bots or spammers can't log in and it is a difficult task to spam or hack your web pages.