Sports
10 Great Careers for Sports Enthusiasts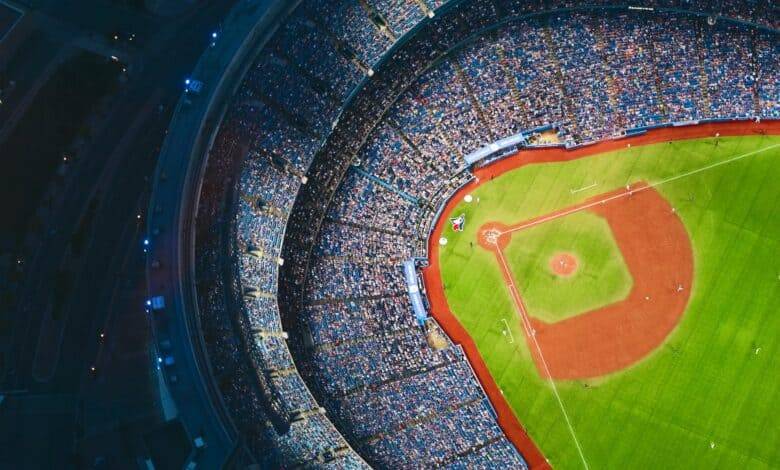 If you're a sports lover who enjoys spending time outdoors, why not turn the passion of your favorite game into a full-time career? Millions of Americans dive into the sports world for work, where they can make serious money doing something they love. We're all encouraged to chase our dreams and work in a job we love.Whatever sport tickles your fancy, here are some of the best careers you can step into that allow you to showcase yourself properly and land a role that is like no other.
Physiotherapist
When a sports person gets injured, the first person they see is a physiotherapist. If you have a caring personality and want to help athletes in need, a physiotherapist role may be suited to you. Whether you work in a low or top sports club, you can make a good living out of this profession. This is because a physiotherapist is a vital role in sport.
Practically every sports club and organization will require a physiotherapist of some sort, so if you dream of a career in a sports-oriented field, you can be confident there will always be openings for you. To practice as a physiotherapist, you will need to have a specialist degree in the subject, or hold a degree in a related subject, like sports science or biology.
Sports Photographer
For those who like watching sports games and taking snapshots of the event, why not turn your passion into a money-making venture? A lot of the audience (especially at home) rely on photos in order to understand the game and see what's taking place. This means you'll receive a whole load of appreciation from fans and sports fanatics alike.
Should you make it to a major sporting fixture, your talents will be in high demand from media outlets to provide imagery for their stories about the game. One of the major pluses of being a sports photographer is being able to attend some of the biggest games on the planet. However, you won't have tons of time to enjoy proceedings as most of your focus will be on getting the right shot. While there are no qualifications required for this role, you are going to need tons of experience and have samples of your work ready to hand over.
Sports Referee
If you're after a sports career that provides tons of flexibility in terms of what hours you work, becoming a referee may be to your liking. This is because you can work in this role on a part or full-time basis, and either work professionally or as an amateur. To work as a referee, there are certain training courses you'll need to embark on first.
As a sports referee, you will be expected to work unsociable shifts that align with the schedule of games. These normally take place in the evening or at weekends. You must know the rules and regulations of the game inside out too and be willing to stand your ground when making decisions. Unfortunately, you won't be loved by everyone you work with, especially if your decision isn't what the players agree with. However, you can expect a lucrative salary if you find the right opening.
Sports Psychologist
Sports psychology has grown in popularity in recent years. If you enjoy both psychology and sports, this career is a no-brainer to go into. When you start out, you can expect to earn around $60,000 a year. You will need to obtain a degree in psychology to get your foot on the ladder.
As a sports psychologist, your main duty will be to help students and athletes deal with the anxieties and stress that are associated with sports. You will also help clients establish a healthy connection between the body and mind. Sports psychologists also work with referees and coaches, from amateur to professional level. If this career interests you, you must have a keen interest in sport, fantastic interpersonal skills, and patience for those you work with. As you would expect, sports psychologists need to have empathy for others too, and to see things from different viewpoints.
Personal Coach/Trainer
Over the years, you will have built up a wealth of knowledge and expertise in sports, so if you're after a career that enables you to share your wisdom with others, personal coaching or training is ideal. In many instances, you can fit this profession into more sociable working hours. However, you may find you need to be available for games and fixtures during the evening or at weekends. What's more, you could end up working incredibly early in the morning or evening. This will depend on the kind of athlete you are working with.
To work as a personal coach or trainer, you will need to possess a qualification in personal training. When it comes to salary, this will depend on the kind of work you are doing. For example, if you are employed by a club or gym, you can expect to earn roughly $20-$23k when newly trained. As you gain experience, your salary will rise.
Sports Journalist
If the idea of watching your favorite sport all day and getting to write about it sounds appealing, why not look into sports journalism? In this field, you can live and breathe your chosen sport, while getting paid for it! Understandably, you'll need to know the A-Z of the sport, such as current players, and rules and regulations. While there are many upsides to this role, the downside is that the hours can be lengthy, and it will most likely be an anti-social kind of position as sports don't normally take place during office hours.
The majority of sports journalists go into the role after studying a sports journalism degree with an institution like Saint Bonaventure University. To excel in this position and get ahead of other candidates, you must have excellent communication skills, be passionate about the sport, and confident in your abilities. There will be strict deadlines you must adhere to as well when working in sports journalism, which makes time management skills a necessity.
Sports Book Writer
The role of a sports book writer is incredibly interesting. In this field, you will take bets on sporting events for most of the working day. However, regarding salary, sports book writers are often quite behind. This role won't see you make big bucks, so it's more suited for those who are passionate about a certain sport, rather than chasing a fat paycheck.
Sports book writers are required to scan tickets and distribute winnings. If you're starting out in the sports world and want to get your name out there, this role may be perfect for you. To perform at your best in sports book writing, you need to have excellent customer service skills, as well as a high school diploma.
Recreation Worker
The role of a recreation worker is always interesting and super fun. In this position, you will be required to organize, lead, and take care of leisure activities. Also, you will need to deal with activity specialists and camping counselors, and carry out crucial tasks with them.As a sports recreation worker, planning is everything. You must provide specific instructions for the game and guidelines must always be carried with you.
Event Planner
One important profession in the sports world is an events planner. In this role, you're expected to manage and plan important activities, such as matches. Should you go into this field, you can expect to earn $45,000 per year. You will be happy to know events planners are always in demand too, so you can be confident you'll have job and financial security.
To get into the events management field, it's wise to obtain a degree in hospitality management. Be warned, you will need to have years of experience in the field before you can step into the industry. Make sure you have important certifications to hand over when going for a job interview for an events planner.
Sports Manager
As a sports manager, there are plenty of opportunities to make a ton of money. Not only will this profession make you rich, but you can also become famous. If you think you'll be good in a management position, why not give it a shot? Sports managers are required to handle budgets and rosters, andthey must engage with the media.
Understandably, sports managers need to have a thick skin and not take anything personality. Should your team lose a match, you need to keep your cool and handle the situation appropriately. If you end up managing a professional league sports team, the pressure can be immense, so you will need to keep stress levels at bay and ensure you're in the right frame of mind to work at your best.
Whatever sport or role above catches your eye, in order to flourish in your job, you need to have the passion to pursue your dreams. Sports careers are often incredibly popular. This is because many people include sport as a favorite hobby, so you need to be driven and focused to get your foot in the door and be one of the 'lucky' people doing a job that you love.