Business
Things to Consider While Choosing the Perfect Logistics Partner
Perfect Logistics Partner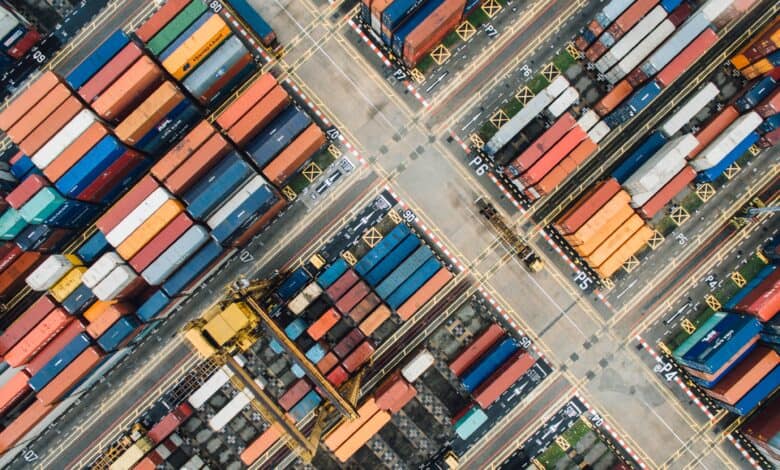 Things to Consider While Choosing the Perfect Logistics Partner
Incorporate world, it's very tough to survive in the market. Businessmen are working hard to survive in this highly competitive market. For the success of the business, customer satisfaction should be on priority. Customer satisfaction can't be achieved easily, every day new issues occur with the customers, and resolving all those is a very big issue. One issue that keeps on troubling businesses is "Timely delivery of Order". To overcome these issues businesses need to pay attention to the logistics partners because they are the ones who are responsible for all this.
Now, what to do?
How to choose the perfect logistics partner?
What things to consider while choosing the perfect logistics partner?
All Shipping Modes – If you are running an e-commerce business and sending parcels all around the world. In this case, you need logistics partners that are providing all modes of shipping like air cargo shipping international, truck, sea because there is a restriction of some of the transportation modes in certain areas. Keep this point in mind before choosing the perfect logistics partner.
Avoid shipping fraud – Shipping or freight frauds are more common now a day. To avoid such fraud, you must be aware before choosing a logistics partner. (a.) Start finding a logistic partner in your area to avoid fraudulent activity. (b.) If you find any logistic partner online, it is advisable to visit their office or meet the concerned authority. Build business relationships with logistics partners to build trust.
Technology – In today's time technology plays a crucial role in the logistics industry. From order processing to real-time tracking. Technology keeps updating your customer about their shipment or order. If your logistics partner is following the old traditional form of supply chain system then wait you should switch your logistics partner and if you are searching for new tie-ups then check tech tools before collaborating with the logistics partner.
Other services – Logistics is not restricted to only delivery of shipment or parcel but includes other services as well for the smooth functioning of the supply chain. Other services like storage and air cargo documents preparation, warehousing, insurance, customs clearance, etc. So choose the logistics partner as per your requirement. Make the list of the services, you want and check before collaborating that your new logistics partner will be able to deliver these services or not.
Customer Support – As stated at the beginning of this article that for every business their customer satisfaction is very important. So, be careful before contracting with the logistics partner. Check whether your desired logistics partner is having an experienced customer support team or not. If your parcel or shipment is misplaced then who should you consult or ask for your shipment lost. In this case, the customer support team will help you in resolving your issue. Here, we highlight only one type of issue but there are a lot of issues that occur daily that demands immediate action. So, keep this point in your mind as well before choosing a logistics partner.
Price – I know, you will think that why I put this point as last. As this is the most important point amongst all. I agree that price is the most important point it should be placed first but before considering all other points, this point has no value. After finalizing the desired services, now it's time to take the quotation from the logistics partner and choose the best partner that suits your demand and budget.
After reading the above article, now I hope you will be able to find the perfect logistics partner for your business