Real Estate
This Is What Makes a Fantastic Real Estate Agent
Fantastic Real Estate Agent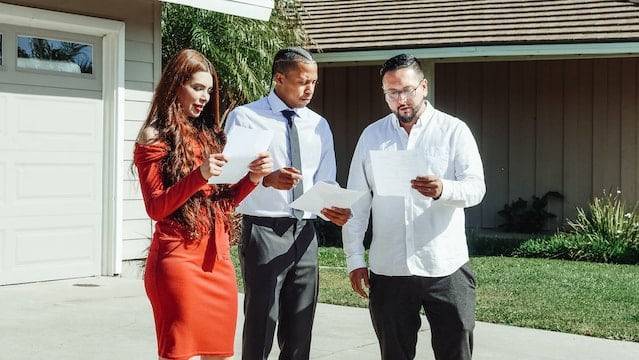 When it's time for you to enter the property market, whether it be for the first time or not, you will want the best real estate agent. But how do you find the best people, and how can you tell the experts from the novices? 
Here are the aspects that make a great real estate agent: 
They're Good Communicators
You can waste a lot of time as a buyer or seller if you're dealing with a real estate agent who isn't good at communication. If they're frightened of talking on the phone, if they can't explain to you the process you're undertaking, there's not a large chance of success on the horizon. Due to the nature of the real estate world, you will want someone who can help you understand information quickly, so you can close a good deal quickly as well. 
They're Proactive 
A good real estate agent should be able to do their job without supervision or prompting by you, the client. It's not your job to chase up your potential buyers, this is something your real estate agent should be doing before you even consider it. The more proactive the real estate agent is, the better their chance of success is. 
They're A Good Listener
You will want to be wary of agents who talk a little too much. If you can't get a word in edgewise while talking to your agent, it's a red flag. A really good agent will be asking you all the questions, not waiting for you to pose the questions first. By choosing a real estate agent who listens, the overall process will be far smoother, as they will do their best to align themselves with your goals, not the other way around. They will also use your preferred method of communication for the least amount of disruption in your daily life.
They're Client Motivated
In the real estate world, if you get a good deal, the agents also get a good deal. This is why many agents operate in a client-first methodology. If you can find a real estate agent who understands how valuable you are as a client and works accordingly, life is going to be easier when it comes to buying and selling. 
They're Locals
Real estate agents who know what they're doing know that they aren't just selling a home, they're selling the lifestyle that surrounds that home. So they need to have a deep understanding of the area you're in and what unique features surround you, and this will help them sell your home down the line. 
They Can Work With Deadlines
Understanding the client's timeframe is vital to a good real estate agent. For example, if you're in need of a quick sale, then the agent needs to be able to facilitate this with a fast turnaround time, and this means being on top of communications, listings and showings. 
They Understand Clients
People buy and sell properties for different reasons. Some people want to make an investment, others need to upsize, and by asking you all the right questions, the agent can understand you and your needs better, and they can then work towards your end goal too. If you need a larger home to accommodate a growing family a real estate agent can help you do this in a stress-free manner. 
They're Probably At Established Property
If you're looking for the best in the market, they're probably already hired by an expert firm such as Established Property. 
Contact them today and talk to an agent right now!