Finance
Why Open A Gold IRA Before Retirement?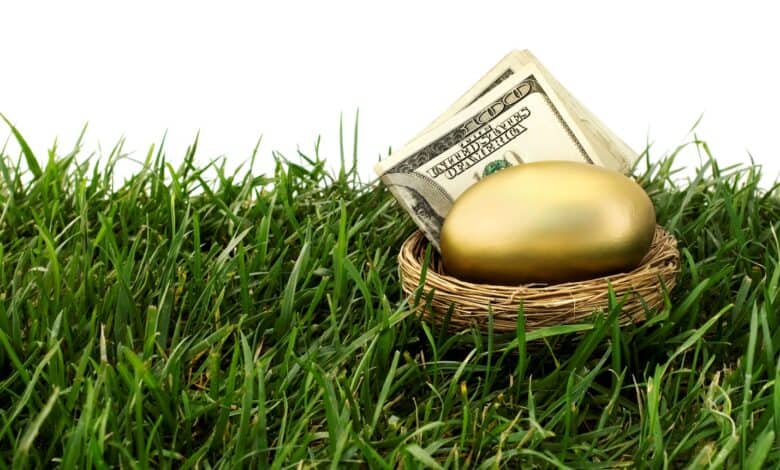 When it comes to retirement planning, there are a lot of options to consider. You might not have thought of a gold individual retirement account or IRA that allows you to invest in physical gold, silver, platinum, palladium, and other precious metals. Get more info about platinum as an investment on this page.
Protecting your savings should be a priority, especially if you're nearing retirement. Many individuals are risk-averse and can't handle the market volatility, so they might prefer investing in more tangible assets like gold.
What is a Precious Metals IRA?
A self-directed IRA consisting of precious metals allows you to invest in gold, silver, platinum, and palladium. This type of account can be a good way to diversify your retirement savings, and it may also offer some tax benefits.
Conventional forms of retirement portfolios may allow individuals to hold a basket of mutual funds, stocks, and bonds. On the other hand, you're allowed to get non-paper asset alternatives that can offer unique benefits upon retirement. A gold bar or coin can be sent to your home, and you have something tangible to hold after retirement, and this is very appealing to some.
Setting up the Account
A precious IRA may be a good option if you're looking to diversify your retirement savings and protect your wealth from inflation. Here's a guide on how to set this up.
Choose a reputable dealer or broker. There are many companies out there that sell gold, but not all of them are created equal. Research to find a reputable dealer with a good track record and who is properly licensed. They should be able to provide you with options and educational materials so you'll have an idea of what you're getting into.
Open a self-directed IRA account with a custodian specializing in precious metals. Not all IRA custodians will allow you to invest in precious metals, but you can find ones online with a lot of industry experience.
Deposit funds into your account. You can roll over existing retirement funds or make new contributions to the newly-opened SDIRA. The experts can help you with this step.
Buy gold bars or coins. Once you have the money in your account, you can buy coins, bars, and bullion. Be sure to purchase from a reputable source and always see if they are IRS-approved. Follow the IRS guidelines for purity and fineness to avoid penalties.
Store your gold securely. Once you have purchased the coins and bars, it's important to store them safely and securely. Many people choose to keep them in an IRS-approved depository, and they will only withdraw once they reach the retirement age.
Why Choose Precious Metals?
When it comes to retirement planning, there are a lot of different options out there. One option that is often overlooked is investing in precious metals. Gold and silver can be great additions to any retirement portfolio for several reasons.
It's important to know that gold is a very stable investment. It has been used as a form of currency and store of value for centuries, and its value has increased over time. You can learn more about gold IRAs in the link provided. In the meantime, the bars and coins are also not as volatile as other investments like stocks or cryptocurrencies so they can provide a measure of stability for your portfolio.
Another thing is that precious metals are often a good hedge against inflation. Over time, the purchasing power of gold increases as the cost of living goes up. This means that your investments will be worth more in the future, which can help you keep up with the rising cost of living in retirement.
Other investors may want to see diversification in their portfolios. Because precious metals behave differently than other investments, adding gold can help reduce your overall risk. This diversification can be especially important in retirement when you can't take on as much risk as you did when you were working.
Risks Associated with Precious Metals
While there are some benefits to this type of IRA, there are also some risks that potential investors should be aware of. This is why it's important to do research before investing in anything. Some of the disadvantages to know are the following:
One of the biggest risks associated with a gold IRA is the possibility of fraud. There have been several high-profile cases in recent years where unscrupulous dealers defrauded individuals, which you should avoid. This is why it is so important to do your research and only work with reputable companies in the industry.
Another risk to be aware of is the volatility of the market. The price of gold can go up and down quite a bit, which can impact your IRA's value. If the cost of precious metals drops sharply, you could end up losing money on your investment.
It's important to remember that you will be responsible for paying taxes on any gains from your gold IRA when you retire. So, if the value of gold goes up significantly during the time you've invested, you could end up owing a sizable amount in taxes.
Other Helpful Tips
Precious metal IRAs offer several benefits, including the potential for growth and the security of having a physical asset to back up your retirement account. However, a few things should be kept in mind before investing in them. Here are some tips to help you get started:
Decide what type of gold you want to invest in. A few different options are available, including coins, bars, and ETFs. Each has its advantages and disadvantages, so do your research to determine which is right for you.
Consider storage costs. If you're buying physical coins and bullion, you'll need to factor in the price of storing it safely. This can be done either through an IRS-approved depository or a bank vault. Get options from your local bank so the precious metals will be more accessible when you need them.
Know the risks involved. Gold is volatile so prices can go up and down quickly. It's important to understand that you could lose money if the precious metal costs sharply.
For more valuable information visit this website