Finance
What Insurance Does My Veterinary Practice Need?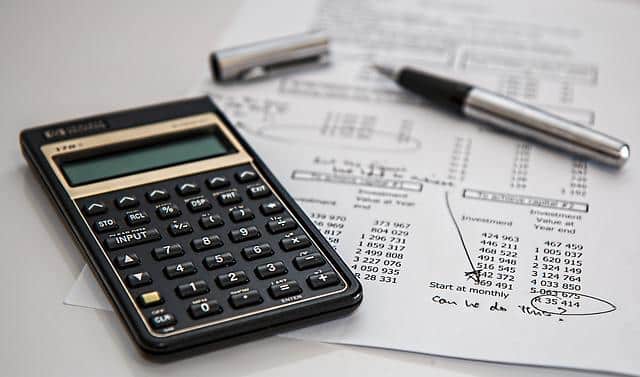 Owning a veterinary practice can be rewarding, but you'll have to deal with a variety of risks. Getting coverage like disability insurance for practicing veterinarians can help you avert financial loss if an unexpected situation occurs. The multiple risks cause you to need various insurance policy types to offset the possibility of financial loss. Here are the different insurance types you need for your veterinary practice:
Disability Insurance
Running the veterinary practice requires you to remain healthy and in your best mind. Accidents or illnesses can prevent you from actively running your practice. You need disability insurance to keep your business up and running while you recover from the injuries.
Disability insurance caters to your business's expenses like overheads while you are out injured. The financial support will protect the value of your business. This can help you maintain the practice and afford your own medical bills.
General Liability
Like all other businesses, your veterinary practice will need general liability insurance to cover common risks. A general liability policy will protect your business against liability concerns in your field. Some areas that the policy will offer coverage include:
   Accidents on your premises causing injuries to customers and their pets




•    Damage to customer's property




•    Advertising injuries if an advertisement you run hurts another business
General liability insurance will protect your business against financial loss from lawsuits. Your insurer can help with court judgments, attorney fees, and funeral expenses in case of fatalities. As a legal requirement in many states, your general liability insurance helps you qualify for contracts and leases.
Commercial Property
Your practice can incur losses if your business premises are destroyed, so you may need coverage. Commercial property insurance protects your practice from financial loss as a result of:
   Burglary




•    Fire




•    Wind and storms




•    Floods




•    Lightning
Commercial property insurance also covers your business's physical assets like buildings, tools, inventory, and furniture. Your insurer may help you recover such assets in case of a loss by;
   Paying for repair and refurbishment costs




•    Replacing the item at cost value
Business Income
Unfortunate events like fires and floods can cause your business to close indefinitely. While the business remains closed, you need to settle some expenses like salaries. Your business income insurance handles such expenses when your business is interrupted to replace lost income.
Cyber Liability Insurance
Online payments are common in most businesses today since they are fast and convenient. Despite the benefits, such payment methods attract hackers to your website as they seek clients' details. All details within your site should remain confidential so that a data breach is actionable.
Cyber liability insurance is needed to protect your business against financial loss. This insurance can help pay legal fees in a court case involving data breach claims.
Worker's Compensation Insurance
Your employees may grapple with numerous risks in their line of business, so you will need to protect them. Worker's compensation insurance is a legal requirement for businesses in many states to protect employees from the risky work environment.
Your worker's comp insurance will take care of:
   Medical treatment costs like emergency care and medication during recovery




•    Lost wages during recovery




•    Settlement costs to beneficiaries
Worker's injuries can often end up in frivolous lawsuits that may be expensive. Your worker's compensation insurance may cover all costs related to your defense and settlement. The amount your insurance pays to cover employee liability in such a case has limits.
Professional Liability
Veterinarians can be accused of negligence in their line of work. Such accusations may result in lawsuits that can cause your practice financial loss. You should take out professional liability insurance to help protect your business against such consequences.
Professional liability insurance offers coverage for:
   Accusations of malice and negligence




•    Professional mistakes like administering the wrong medicine




•    Failure or inability to deliver pet care services as per contract
The insurance cover will pay your legal fees, the representative's remuneration, and any settlement, according to the court's ruling. By settling such claims, professional liability insurance prevents your practice from going under or developing a negative reputation.
Get Disability Insurance for Practicing Veterinarians
Running a veterinary practice can be rewarding but comes with multiple risks. These risks may result in financial loss, which can cripple your business. Find disability insurance for practicing veterinarians to keep your business running when you are injured.