Digital Marketing
SEO
5 Cyber Monday Tricks For Startups To Double Your E-Commerce Profits
5 Cyber Monday Tricks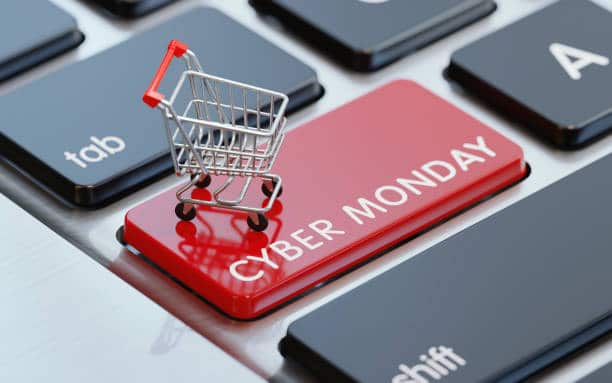 5 Cyber Monday Tricks For Startups To Double Your E-Commerce Profits
Online sales reach $10.8 billion on Cyber Monday 2020, the biggest U.S. e-commerce day ever, according to Adobe Analytics data. The difference in 2021 is that COVID-19 is changing the game.
An Analysis of BFCM 2020 of Shopify says that: Shopify store owners collectively made a whopping $5.1 billion USD in sales between Black Friday and Cyber Monday globally 2020, up 76% from 2019.
The shift from store to online shopping was already happening before the pandemic lockdowns, and that trend will continue for a long time to come. as is thought, the online marketing plan will always be extremely important. This article will guide you on how to get a piece of Cyber Monday pie this year.
5 Tips for Booming Selling During Cyber Monday 2021
How do you prepare if you are running a startup or online business? Below are 5 tips to drive more online revenue during Cyber Monday 2021.
1. Hiring Niche Influencers to Promote Your Product
Influencers drive the highest quality traffic.
According to new research from Mediakix, 80% of marketers agreed that influencer promotion is an effective strategy for brand and sales. A total of 71% of marketers think Influencers drive better quality traffic compared to other sources including google/FB ads, affiliate networks, etc.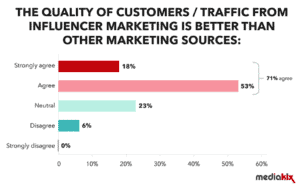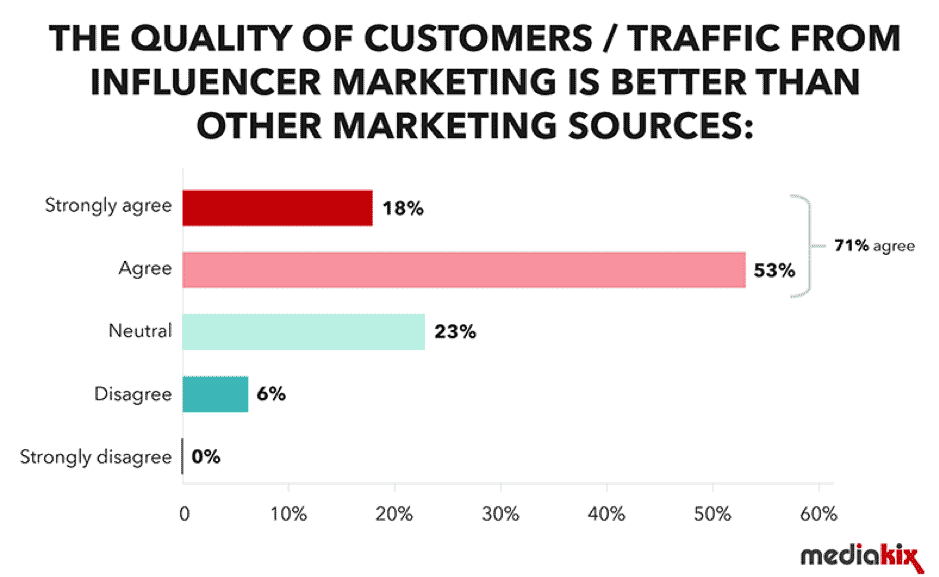 (Image from : mediakix)
How to choose the right influencer? The key is to learn to segment influencers according to the aiming demographic. especially niche influencers.  For example, if you need to boom your game product sales like graphic cards, PS5, etc. You need to invite a gaming YouTuber that is better than lifestyle, prank, music influencers.
Obviously, influencer marketing can greatly connect you with your core audience and boost sales and conversions on this Cyber Monday for your online business.
2. Add New Products Only Available On CM To Boost Sales
Customers are always excited by new arrivals and collections,which are in their DNA. It's like limited editions always win more attention and likes. adding new products one month before CM, your online store will have a fresh look and fresh product, this is also an early sales warm-up. You can also send a newsletter to all your subscribed customers about BFCM new arrivals with a coupon since October.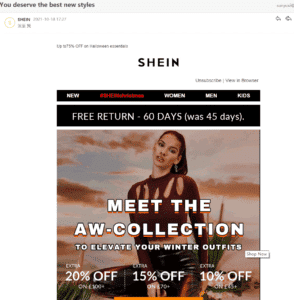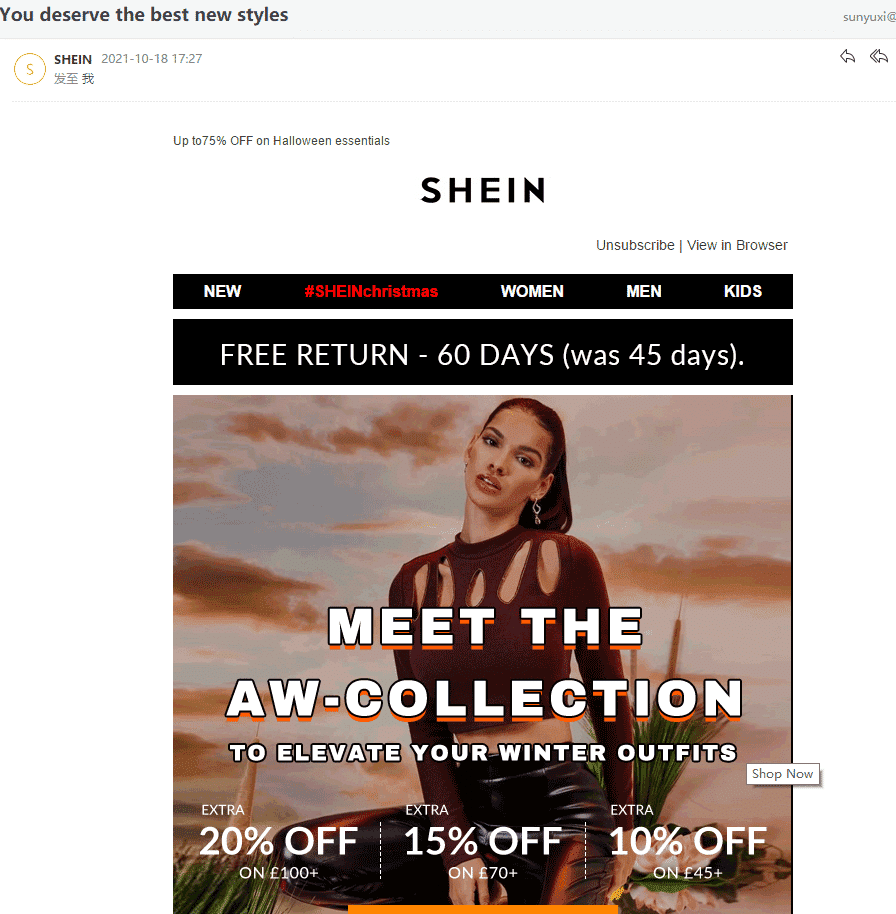 (SHEIN newsletter about new arrivals before shopping season 2021.)
3. CAPTCHA
If you're an online retailer, you must know how vital your website is. And being prepared for Cyber Monday means you need to be ready for surge increased traffic while maintaining security, speedy loading times for your order pages.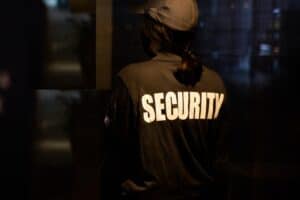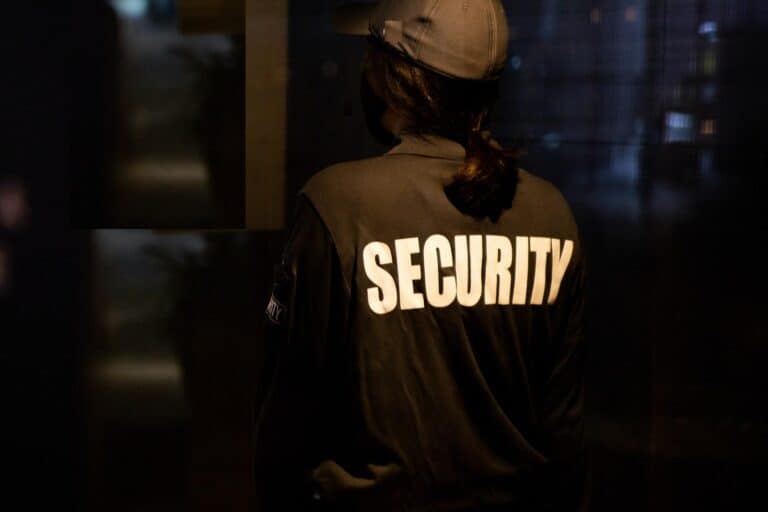 e-Commerce bot attacks like bounty are varied. Some bots will target limited-edition sale items and buy them all before humans have the chance, only to resell them at a premium. The last week of Nov will be prime e-Commerce scalping ground for cyber frauds. Others will brute force gift card combinations and spend their value before they've even been unwrapped on Cyber Monday. Competitive ad bots will stuff invisible ads of the smaller pixel in a normal-sized(pixel) advertising space to fraud and shift more impressions to other products in order to obtain illegitimate advertising revenue.
According to a recent report, e-commerce firms might lose more than $20 billion to fraudulent activities in 2021. More and more online retailers choose CAPTCHA to stop bot attacks. Fast-fashion giant SHEIN introduced GeeTest slide CAPTCHA as their security vendor for many years, GeeTest has throughput over 18 million challenges stopping token cracking, credential stuffing, and scalping by the smartest way.
Not only SHEIN, more and more e-commerce brands trust GeeTest slide Puzzle CAPTCHA, including Xiaomi, eBay, and NIKE, etc.GeeTest has serviced over 320,000 brands worldwide and offers nearly 1.5 billion CAPTCHA requests every day. The best part is you can have a 30days free trial during the shopping holiday!
4. One Month Prior With Bold Discounts
The shopping season is not just a 24-hour event. These major dates, when combined with Black Friday, Halloween, and Christmas, form a 1-2 month-long shopping holiday.
In the months leading up to Black Friday, you need to focus on acquiring new users and driving brand awareness to attract your audience's purchase Demand. The idea is to make your users excited about your items and anticipate your approaching Black Friday deals. The goal is that when the date approaches, they are ready to buy.
The truth is that users' interest starts as early as October according to Google Trends. Cyber Monday has become a launch date for users finding and shopping for needs at regular intervals.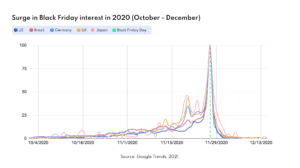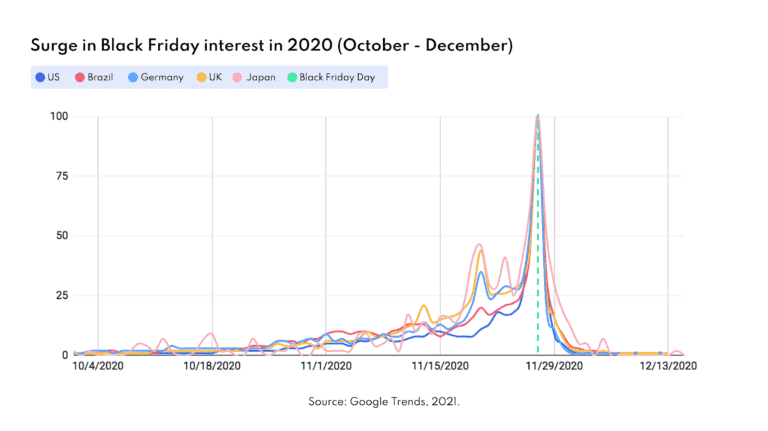 And why do all people join online shopping at the same time period, what is the magic of BFCM? The answer must be bold Discounts than ever before. Basically, all e-commerce online stores will set bold discounts or coupons to drive sales even more, generally between 20%-80%off.
5. E-commerce live streaming
TV shopping channels were popular in the 80s, However Today, in the 20th century,  live streaming has become the trend and direction of e-commerce sales. In China, where e-commerce lives is highly developed, according to< the 45th Statistical Report on the Development of China's Internet >by China Internet Network Information Center (CNNIC), the e-commerce market has reached 416.8 billion RMB in 2019 and will explode to reach 122.99 billion RMB in early 2020. It is expected that by 2025, China's total live e-commerce market will reach approximately 6,417.2 billion RMB.
This trend is developing on such a large and rapid scale that other countries around the world are beginning to follow suit and experiment with e-commerce live. The leading online e-commerce platform Shopee has been quick to respond to this trend. In 2019, shop launches a live streaming feature-Shopee Live."Online shopping businesses with mobile platforms have to find ways to become even more interesting and appealing to users on the go." says Zhou, chief commercial officer at Shopee.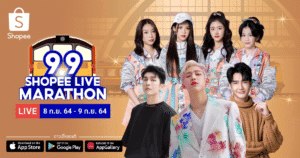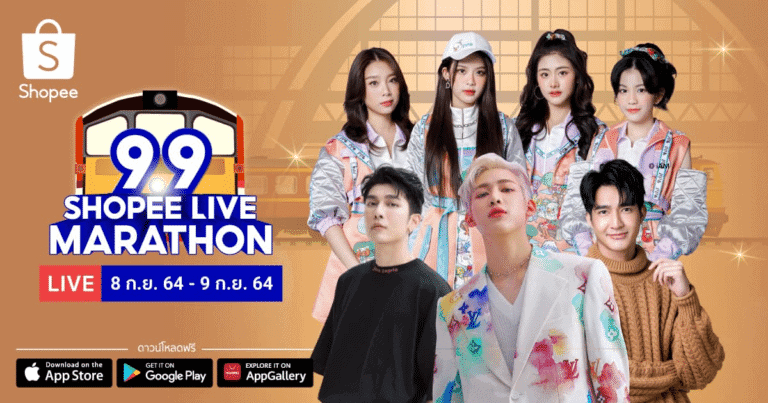 How does live streaming enhance the eCommerce experience? Firstly, e-commerce live broadcast will find well-known TV stars or influencers to participate in the live broadcast, not only the fastest way to increase the attention of the live broadcast but also can bring a strong fan economy and exposure. Secondly, e-commerce lives focus on the characteristics and functions of the product itself. Apart from showcasing products in real-time and answering viewer questions about them. The anchor also will use and test all products to give users the most intuitive shopping experience. Generally, the anchor will screen all products and fight for lower price concessions than the market for their audiences.
End
Black Friday and Cyber Monday are just around the corner, start your planning and strategizing well in advance. Following the above five tips will definitely help you a lot in doubling your shopping season profits.