SEO
7 Ecommerce Development Trends
Ecommerce Development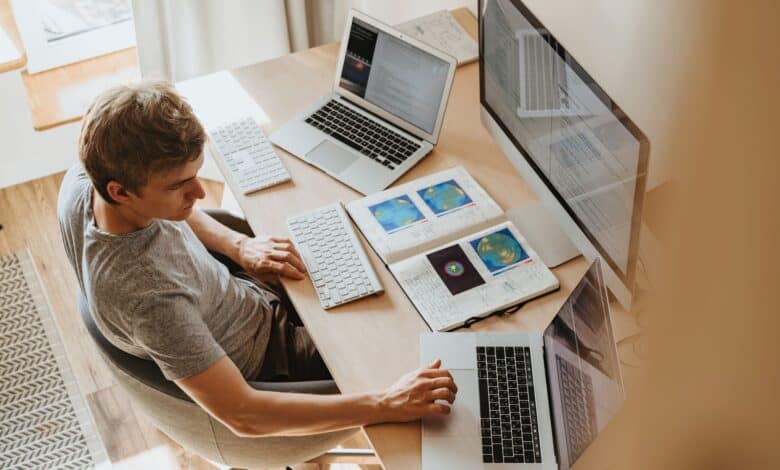 7 eCommerce Development Trends
eCommerce trend is evolving so rapidly from last decade. It is assumed that global online sales reached $4 trillion and it is 16% of the total retail sales. This decade is the starting of new advanced technologies like online business and internet shopping. We will discuss the eCommerce development trends that are popular in 2021.
Augmented Reality (AR) enhances the reality of Online shopping
Voice searching
Artificial intelligence (AI)
Chatbots
Mobile shopping
Payment methods
Subscription
Augmented Reality (AR) enhances the reality of Online shopping
Augmented reality is the most important aspect of eCommerce. Customers can see the exact view of the thing that they want to purchase. This helps a lot in making the right decision for them. AR technology is popular in the fashion and decoration industries because people want to see the natural view of the product. Most people want to try the product virtually before buying it. It grants a user to see how It will look when they will wear it. They will surely go for that online store that has the facility of augmented reality.
Increase in voice searching
Voice searching is common in every app nowadays. Google was the first who launch this feature for the comfort of people. The people who don't want to type a query on Google, ask google through voice search. According to a survey, 75% of US households will own a smart speaker in 2025. Most people do their searches for online shopping, food, and organize their lives.
Artificial intelligence (AI) helps to learn about buyers
As we know, artificial intelligence and machine learning are famous everywhere to learn about customer experiences. AI collects the customer's data that how he buys things and what he wants. This feature can't be available in in-store shopping.
People do follow the things that are important to them. This AI technology considers this function and works accordingly to this algorithm. This technology has a negative impact on social media because AI learns from the human beings there. If this technology has emotions and sentences, the companies might teach them how to serve the customers according to their moods.
Chatbots helps in shopping
Chatbots are the automatic query repliers that help the customers in shopping. This performs the same task as in-store sales associates do. In this era, people want to purchase things with just a few clicks. If we don't provide them ease, they get frustrated and go for the other options.
When you want to purchase things online, you have some queries. You ask them and the chatbot automatically replies to your messages and helps a lot to the customers. They will also suggest the new products according to your previous shopping experience. This tool can be the most important for the customer support service and experience.
Mobile Shopping
The mobile is the device that helps to connect with people anywhere in the world. Most people do their online shopping from their mobile. They just open the site and order through their mobiles. So think, if your site is not responsive to the mobile and web, you will lose a high percentage of customers. They also want some ease and easy payment methods for their products.
Payment methods
Every person doesn't have the same account for the payment. If you are doing online business, you must consider things. You must have many ways for payment. If you don't have the same account that the buyer wants, you may lose a potential customer. This will create a bad impression on the customer and he will not visit your site again with this bad experience.
A subscription helps people to come back
People are more concerned about what they shop and from where they shop. The people who have a better experience on a site will sure come back. If they want to get new notifications from that site, they can subscribe to the website. This feature is almost launched in every app and platform like youTube and other sites. When you are doing online marketing and business, you have to add this feature to your eCommerce web development site. In this way, your customers will come back to you again and again.
Conclusion:
Now, you came to know about the latest trends and eCommerce technologies. This online marketing and shopping are evolving day by day and we are addicted to them. We don't want to go to malls if we can shop online. The technology is getting more advance and we are looking forward to the future. So, it is never too late to jump into this.
I hope, this article will help you understand the trends of eCommerce. If you have any queries about it, feel free to ask us.