Digital Marketing
SEO
Reasons Why Your Business Need A Professional Website in 2022
Need A Professional Website in 2022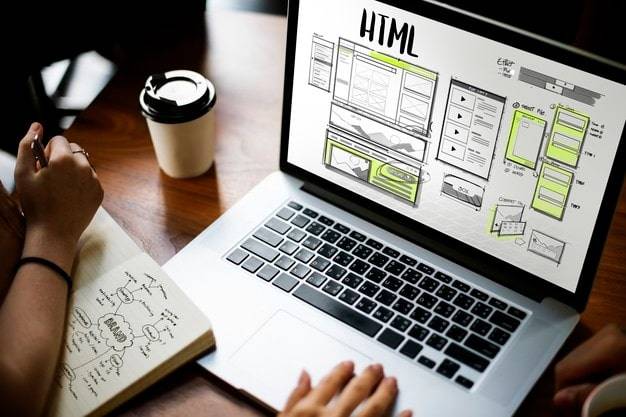 Reasons Why Your Business Need A Professional Website in 2022
In this time, where online businesses are flourishing and expanding on a daily basis, it became necessary for every entrepreneur to establish its online shop rapidly. It helps you to boost your business by increasing your sales. So, investing some amount in website development can return you a huge profit. So instead of wasting your opportunities, get your business a professional website that can benefit your business.
Customer behavior has indeed changed over time. They are adopting new purchasing norms and technologies. According to a survey in 2017, more than 95% of people have searched online for local businesses near them. So, it makes it clear that people are focusing on online purchases rather than in stores.
It became clear to entrepreneurs that if they want to grow their business by being right in front of their target audience, they need to be found online. And in online platforms, the business website is mandatory. You might have heard questions like why do you need a website? How can it increase your revenue? So to answer all your queries, we have listed some of the major reasons why having a business website in 2022 can be a win-win situation for your business.
So without further ado, let's dig into the main topic and find why you need a professional website to grow your business.
Reasons Why Your Business Need A Professional Website in 2022
Website Adds Credibility To Your Business
Nowadays, customers are very smart. They judge your products through your branding and logo design. This is an era where more than 50% of people use their cell phones to identify a new business by searching. It can damage your business reputation if you don't have a website. According to a survey, more than 70% of internet consumers judge your business through its website design. They will only invest and trust your business if your website has the potential to convince them.
Your Competitors And Target Audience Are Already There
You may find it a bit odd, but you are not the only one who is in this industry. The moment you enter the market, you can find several competitors too who are doing the same thing. You are not in the industry alone. In order to be unique and distinct, you need to come up with a good service or offerings to engage customers. It is true that people like to shop from the businesses that are established and showcase their services on a professionally designed website. The biggest dream of any entrepreneur is whenever his target audience will search for their business, they will be able to find the business website in Google searches.
It Increases Your ROI and Profit
In this era, it became more fundamental for entrepreneurs to switch to digital platforms. When they see their competitors and brands who get established and get recognition through their digital presence, it makes them realize how a robust website can help them to grow. Indeed the quality of your website can affect the frequency of purchasing decisions of your target audience. The more professional your website will be, the more customers will buy, which ultimately will increase your ROI and profit.
Increase Traffic/Customers
Behind increasing your customers and sales, there are certain strategies and plannings that you need to carry on. If you have a poorly designed website, it will ultimately affect your sales and relatively will have low conversions. A great website helps your customers to stick to your website for a long time that may help them to make their purchasing decision easy. Whereas a great website not only allows you to attract customers but also leads to high conversions.
Keep Your Customers Informed About Your Business
It is true that what is seen is sold. You won't be able to get any business or recognition until you market it through the right medium. How would your target audience know about you when you don't have any digital platform? In order to keep your customers up to date about your offerings, services, and discounts, a well-developed website is fundamental. It helps you to raise the time a consumer spends on your website.
Wrapping Thoughts
It's been a while where most people prefer to do online shopping rather than visiting stores. They believe that online purchases save their time and encourage them to buy frequently. Having a well-developed website can make your business even more stable. Some of the fundamental reasons we have shared in this writing piece can help you make your business successful in 2022. So instead of planning and assuming, get your business a professional website by hiring a digital marketing agency.