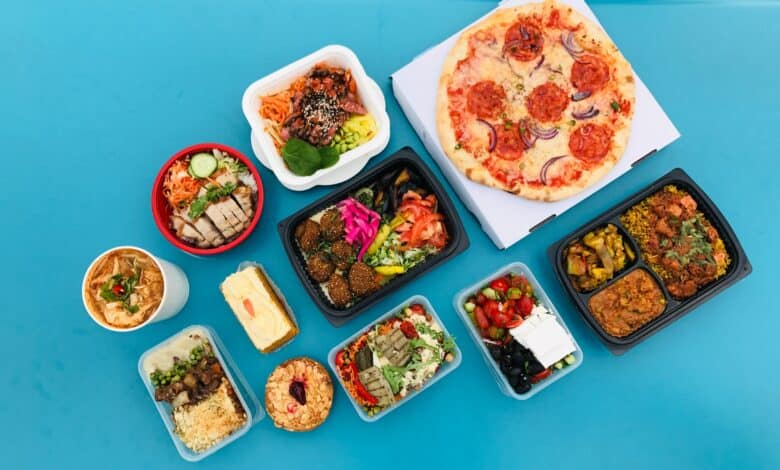 There are many aspects you have to consider when selling food products. Nutrition is one, the cost is another, and quality is essential for ensuring customers keep coming back for more. Yet, in terms of getting people to make that initial purchase, there's nothing more important than food packaging.
Store shelves are overloaded with products. To fight for the attention of consumers, your packaging has to make an instant impression. It needs to catch the eye with the proper implementation of design and graphics. Yet you also cannot forget qualities such as convenience and keeping your food products protected from the environment.
To ensure success, here are five tips when designing your food packaging.
1. Use the right materials
If you're directly involved in the manufacturing of your food packaging, it's essential you create this with the right materials. The packaging needs to ensure your food contents are safe from contaminants and other potential issues due to exposure to the outside world.
Polymers are one of the most popular materials for food packaging. They offer strength, ease of manufacturing, and inexpensive cost. Furthermore, if you source these polymers from a reputable specialist like Polymer Chemistry, you can retain these benefits and save even more – boosting your profit margins as a result.
2. Size matters
Selecting your package size is an important decision. It has to be big enough to comfortably fit your food products, obviously, but you also have to think about other aspects. Space is at a premium for retailers, and they'll only consider stocking your products if they fit on their shelves.
Fortunately, you only have to look at your competitors to know the type of dimensions to follow. Yet even if these dimensions are used as a guideline, you can still add small – yet impactful – changes to the structure of your packaging.
3. Clarity
Customers typically want food products thatmatch their requirements. With the amount of choice available these days, people also tend to be more specific than going with a general option. When they see orange juice on the shelves, for instance, they can pick from sugary juices, healthy juices, and children's juices.
Due to this, it's vital you provide clarity with your product packaging. Don't confuse customers, and make sure it is clear what customers are getting with your product.
4. Eye-catching design
The design printed onto your packaging is obviously essential. It requires shelf impact, where it can differentiate from other products and grab the attention of potential customers. This is particularly important when trying to convince consumers to switch from a tried-and-tested option for your product.
Avoid an overly busy or confusing design. Utilize interesting typography, an impactful color scheme, and bold imagery.
5. Consider usability
From squeeze bottles for sauce to sandwich wedge packaging that acts as a temporary container, usability is something you shouldn't overlook. People love convenience. If you have packaging which boosts the usability of your product, it makes it a more appealing proposition for consumers.