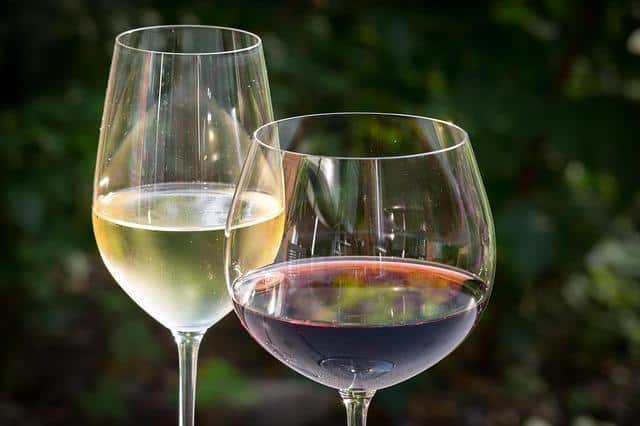 Discover the 5 Different Types of Wine
Understanding the different types of wine helps to know their tastes and ways to pair them with food. Characterizing wine into red or white is not as simple as using the eye to classify color. Instead, every type of wine has its own aroma, identity, and character that influence its flavor.
Research shows that drinking a glass of wine occasionally is good for health. The wine offers antioxidants that protect the body against inflammation and heart disease. That said, it becomes vital to understand the different types of wine. Here is a simple classification.
1.   White Wines
White wines originate either from white or black grapes that winemakers ferment without the skin. The best way to make white wine is to remove the red pigments and focus only on the grape juice. They have a good flavor with a savory and bright appearance.
When making white wines, winemakers tend to focus on the fruit's fresh flavors and acidity. Besides the skin, another major difference between red and white wine is tannins. Wines with no to little skin contact end up pink or white and have a low tannin content.
White wines pair well with light-intensity meats such as fish, poultry, and soft cheese. Pinot Grigio, a famous Italian white wine, is excellent with seafood. Others include Chardonnay, Muscat Blanc, Muscadet, and White Burgundy.
2.   Red Wine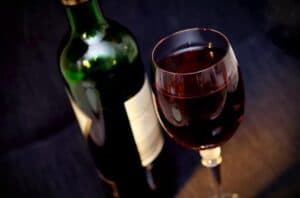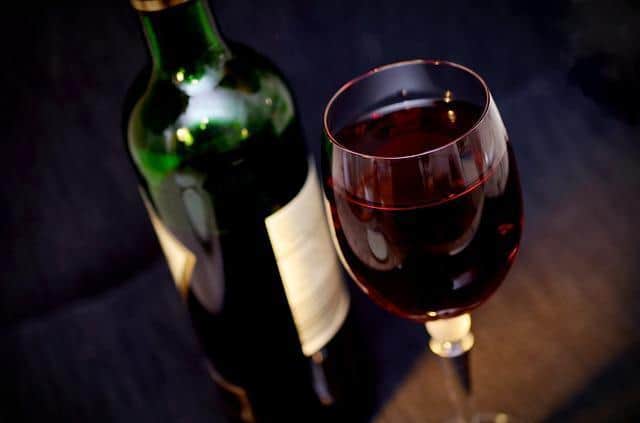 The only difference between red and white wine is that skin, tannins, seed, and grape pipes are included in the fermentation process. The concentration of color and tannins in red wine varies based on the duration of fermentation.
The process involves fermentation under high temperatures to extract rich color, flavor, aroma, and tannins. Most are a bit sweet, while some are just dry. Sweet red wine is always a good choice for beginners because it is light. Examples include Pinot Noir, Cabernet Sauvignon, and Zinfandel.
The best food pairing for red wine is flavored meat such as red meat (including steaks, smoked meat, and hamburger). However, bold red wine with smooth tannins can pair with oily fish, chicken dishes, and vegetarian stews.
3.   Fortified Wine
Fortified wine is wine plus a distilled spirit such as brandy. Therefore, it has a high alcohol content compared to the other types of wines due to fortification. You can enjoy its vicious and delicious form before or after dinner.
It's worth noting that initially, the spirits helped preserve wine because it was prone to turn to vinegar. However, the addition of the spirit during fermentation also helps to enhance the taste. Fortified wines are either sweet or dry, depending on the producer.
The main types of fortified wines are Marsala, Madeira, Vermouth, Port Wine, and sherry. They pair well with food, depending on the type of fortified wine you are enjoying. The most common food pairings are fruit tarts, nuts, cheese, and chocolate desserts.
4.   Rose Wine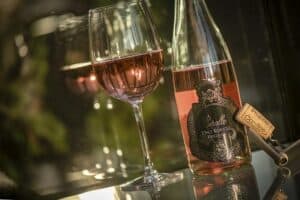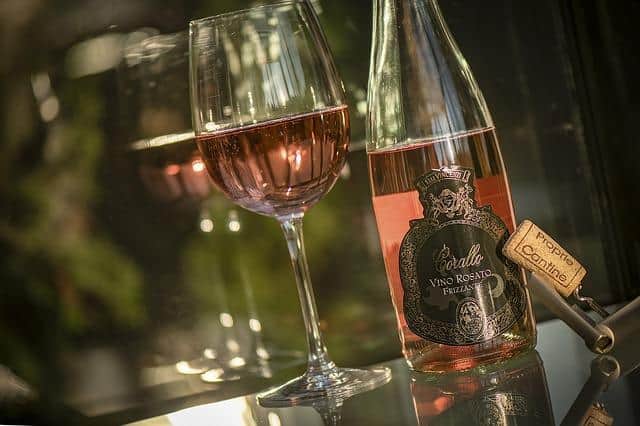 It has a pink rose color because it comes from black or red grapes with a short fermentation period. Some winemakers make rose wine by blending red and white wine together. Typically, the flavor of rose wine is sweet or dry due to low levels of tannins.
Rose wine incorporates some color from the grape skins but not as much to qualify as red wine. They are among the most cherished and oldest wines because they are easy to make and have good taste.
It goes well with light food pairings such as fruit, poultry or fish, and soft cheeses. Some of the best rose wines are Sonoma-Cutrer Rosé of Pinot Noir and Castello del Poggio Sweet Rosé at Drizly.
5.   Sparkling Wine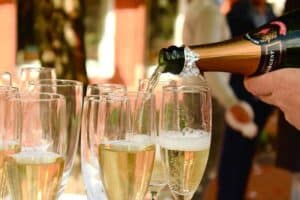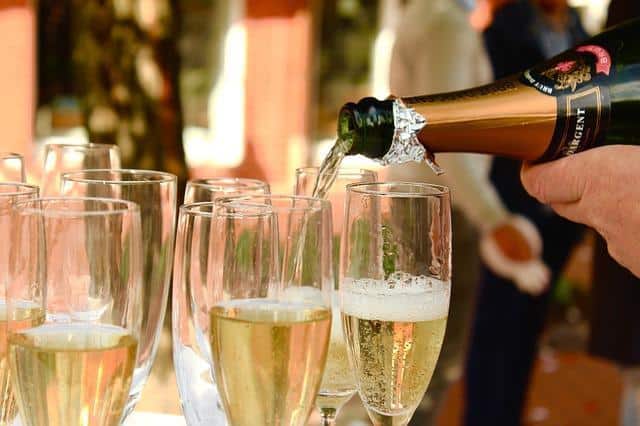 s carbon dioxide, which occurs during fermentation or through carbon dioxide injection after fermentation. It originates from a wide range of both white and red grapes. These wines range from sweet to dry, and the most common is champagne.
Interestingly, most wine drinkers use the word sparkling and champagne interchangeably. Sparkling wine is easily identifiable based on the bubbles it produces due to carbon.
Other types of sparkling wines are Bohigas Reserva Cava Brut and Chandon Blanc de Pinot Noir. Some common food pairings for sparkling wine are butternut sauce, triple cream, and shellfish and shrimp.
Conclusion
If you're starting, you might think that all wines are the same. Well, there are various types of wine, each with its unique taste and suits a certain purpose. The different types of wine have varying colors, tastes, textures, and flavors. White wine includes grape juice only, while red and rose wine depends on the grape skin for colors. Fortified wine contains spirit to improve flavor while sparkling wine has a high content of carbon.
Whichever your choice, you can enjoy each time with a specific food pairing of your choice. Be it dry or sweet; you can never go wrong with wine.