Fashion
The Denim Look by Rebellious Fashion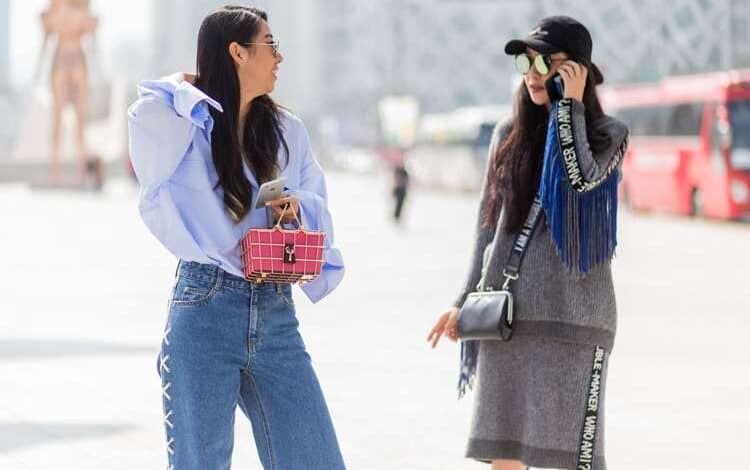 When sourcing for denim for everyday basics or that statement look, be it for your Friday night cocktails or that get-up-and-go Monday look, Rebellious Fashion got you! As one of the fastest-growing fashion brands in the world, Rebellious Fashion sources and designs show-stopping looks that are inspired by the latest fashion trends and the fashion celebrities, helping you build up your wardrobe like a VIP. And the best part, all this is at a very reasonable price, you do not need to break your bank.
Rebellious' hot Denim Daze collection covers everything from rebellious, distressed, retro, and everyday classics, keeping you looking effortlessly stylish season after season. From black jeans, high-waisted jeans, mom jeans, shorts, skirts, tops, co-ords, shirts, jackets, dresses, and joggers, you will always find on-trend denim wear at Rebellious. Shop for denim, this is a trend that will never go out of style.
5 Reasons Why Denim is Never Going Out of Style
Versatile
Denim is one of the most versatile fabrics since the mid-1950s, that you can literally wear to any occasion. The different fits, washes, and styles make it possible to create different looks with just one pair of high-quality pants, varying from casual wear to official wear. For example, you can wear darker denim colors when you want to have a formal appearance, have a dressier look, or attend formal business meetings instead of wearing suit pants.
Very durable and comfortable
Denim was originally designed for workers, which they worefor their durability and was ideal for daily jobs. The denim fabric is strong and long-lasting and is a really good fabric in the long-run. So investing in high-quality denim is worth it, as you will be rocking that head-turning outfit for years to come, and without losing its touch. And guess what, the older the denim gets, the more they tend to look better and get comfortable too.
Denim is cool for all
Denim keeps being reinvented, constantly evolving and changing in the ways it is designed and styled., always to suit the changing times. For this reason, denim is here to stay, will never go out of style. Denim is that cool style that is worn by all-kids and grown-ups and comes in different shapes, sizes, fits, and styles that beautifully suit these varied groups of people. So you see, in denim, there is always something for everyone, whatever their age and fashion preferences may be.
Easy to Match
Denim has a stylish vibe and is so easy to pair with other garments. You do not have to spend so much time wondering what to wear with them, they can go with literally anything from tops, bottoms, shoes, and accessories. For example, a good pair of denim pants can easily go with a crop top or shirt, paired with platforms, heels, or simply your comfy pair of sneakers without breaking fashion rules. Depending on how you match the pieces with your denim, the color choice, and your choice of shoes, a denim piece can easily transform your outfit from an official look to a casual look in seconds, and vice versa.
Easy to maintain
Denim requires very little maintenance and care besides the occasional wash when they get dirty. And guess what, you can get away with not washing your denim pants every time you wear them, and this greatly helps in slowing down their wear and tear rate.
So now that you have learned why you need to have denim outfits in your wardrobe, which of the denim styles stocked by Rebellious is your favorite?