SEO
The Inner Workings of SEO Site Maintenance
SEO Site Maintenance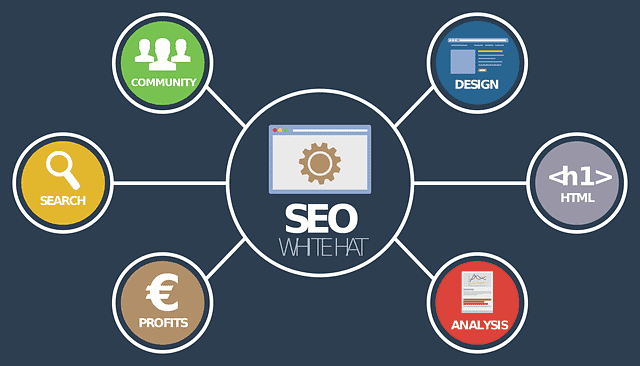 Search engine optimization remains one of the most effective ways to get positive attention from your target audience. Most online activities, business contacts, and purchases begin on Google or another central search platform. The first result grabs approximately one-third of all traffic for a specific keyword, diminishing returns the further down page one you go. As a result, very few people looking for information or a new product or service click on page two and beyond. 
Your initial SEO efforts determine where you rank in the beginning. However, the world of online marketing is highly volatile and dynamic. Therefore, if you do not practice continuous SEO site maintenance, you will end up on the pages. Furthermore, you cannot succeed in the future if you only make an effort in the present. Instead, you need to constantly collect data, analyze results and competitors, and upgrade your efforts if you want to succeed.
What Does SEO Site Maintenance Mean?
DigitalAuthority.me reports that optimization-focused maintenance is a continuous process of stabilizing or improving where your website appears on the search engine result pages (SERPs). This basic definition only scrapes the surface of the activities that go into the process's inner workings. In most cases, perform weekly, monthly, and quarterly tasks throughout the year. Some are pretty simple and do not take much time, while others involve a complete audit of page content, link-building strategies, and other factors.
Why Do You Need SEO Site Maintenance? 
No matter what industry or niche you represent or what topic your website covers, you are not the only one vying for the coveted top spot. Not only do search engine algorithms change semi-frequently and give new weight to different elements or factors, but you have many competitors who make changes to improve their search engine optimization. Using outdated black hat tactics to manipulate your search engine placement will backfire. Also, if you attempt to rest on your laurels, you will quickly slide down the SERPs and disappear.
Maintenance is much more than cleaning up mistakes or polishing content on a surface level. It involves in-depth strategizing, plenty of data collection and analysis, and ongoing action to improve your SEO and keep it compliant with Google's latest recommendations.
Your SEO Website Maintenance Plan 
How does it all work? First, you understand the importance of SEO to improve and maintain high search engine rankings. You recognize that ignoring changes in Google algorithms or competitor activities is a great way to lose your top spot. Finally, you need to know the inner workings of SEO site maintenance so you can do everything possible to attract your target audience and get more organic traffic to your website in the weeks, months, and years to come.
Keep Track of Your Website Performance
Use Google Analytics to track site visitor numbers and activity, where the traffic comes from, and what they do after clicking. Data collection and analysis are simply the most significant regular tasks to do if you want to keep in control of your optimization and rankings. Hire a professional firm to do this for you as they are more likely to know all the specific data points.
Check for Broken Links and Other Errors
Suppose a search engine bot crawls your website and finds a broken link. In that case, it will immediately determine that your website is outdated, not maintained, or not delivering relevant information to site visitors. Most importantly, check all the links on your site at least once a month and fix any broken or incorrectly placed. The last thing you want people who end up on your website to find is a 404 page when they click on a link you recommend.
However, this is not the type of check you perform manually. Professional digital marketing agencies have tools that deliver highly accurate results in much less time. There are also several backlink checkers you can use yourself. They can either give you the information or fix the links themselves.
Update and Maintain Local Directory Listings
Every online business should have directory listings on platforms like Google My Business and Yelp and claimed pages on industry or niche-specific ones. If you set these up correctly in the beginning, maintenance becomes quite simple. It does not take long to visit your listings once per month to ensure all the information is accurate and up to date. This maintenance and update are essential for your name, address, phone number, and other contact information. Ensure your company shows up well on Google and Apple Maps.
Revisit SEO Content Both On and Off the Website 
You do not have to rewrite or otherwise re-create all the content on your website and social media pages every month or every year. High-quality evergreen content can last virtually forever. However, it makes sense to revisit and update specific information to keep it current. Trending or short-term content that still ranks in the search engine results could have a detrimental effect if the information shared is no longer accurate or relevant to the topic.
While checking facts and reaffirming research, take some time to use Google's keyword checker or another tool to make sure your targets are still popular. Even a well-written and engaging blog post can fail in its mission to attract attention if it uses out-of-date keywords no one searches for anymore.
This research is one of the more complicated and time-consuming parts of SEO site maintenance. It makes sense to focus on pages that do not get traffic or get a lot less traffic than they did in the past. Update or correct several each week or month for ongoing overall improvement.
Unless you have neglected traffic data collection and analysis and site maintenance for a long time, all of these tasks that make up the process's inner workings will create gradual and continuous benefits. Either create a weekly, monthly, and quarterly schedule that includes these and other strategies, or hire a professional team to take care of everything for you.