Health
The Best Nursing Specialties to Go into
Nursing Specialties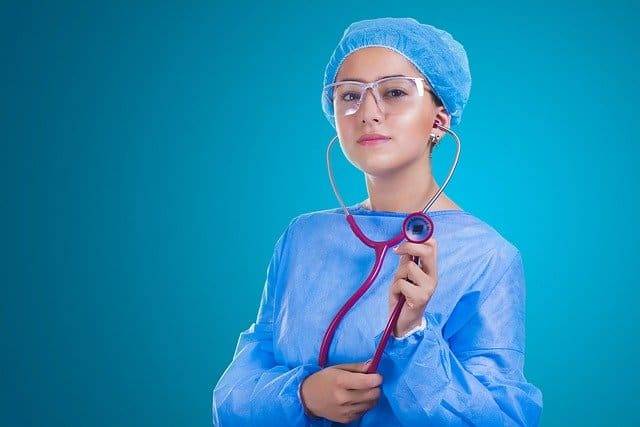 Nursing is a varied career that can lead you in many different directions. With over 100 different specialties, it can make it really difficult to decide what path to go down. This article takes you through some of the benefits and negatives of a few of the most revered areas of nursing practice to hopefully make your decision a little easier if you're finding it difficult to choose a specialty.
Pediatric Nursing
Pediatric nursing is undeniably one of the most varied and challenging nursing specialties. Your patients can range from newborn babies to adolescents, and everything in between.
This means you will have to learn anatomy and medicine across many stages of development. Not only this, but you will have to have great communication skills to be able to explain complex procedures to young children. Additionally, pediatric nursing also requires lots of mental and emotional strength as you will have to see children sick and support families through extremely difficult circumstances.
Despite the challenges of this role, nursing in pediatrics is also one of the most rewarding specialties and offers you a chance to make a real difference in people's lives. Even though the wide range of patients brings difficulties, it also contributes to creating a really flexible, varied job role. Working in pediatrics means no two days will be the same so the job will stay exciting. Finally, the career prospects in this area of nursing are endless.
Pediatric care has improved vastly in recent years and so there is a really high demand for experienced, and qualified health professionals. There are so many opportunities to advance your knowledge and qualifications so you can obtain a good job in this expanding field of nursing. For example, if you want an important, high-demand role in this field, you may want to look into pediatric acute care nurse practitioner programs from a school like Baylor University. This will give you the best chance at a successful career in pediatric nursing.
Trauma Nursing
Trauma care is a crucial area of nursing and is undeniably incredibly exciting to work in. Nurses working with trauma patients are given specialist training and work closely with teams of other healthcare professionals to help look after and stabilize patients who have gone through significant traumas. This is a great field of nursing to go into as it is very varied and is unlikely to ever become boring. It is additionally a very hands-on and fast paced area of nursing. Your role as a trauma nurse may include caring for wounds, administering emergency medications and treatments, using life-saving equipment such as defibrillators, and much more. It also offers the opportunity to work in different settings such as nursing in the military.
Another advantage to working in trauma is that the pay is generally higher compared to other areas of nursing. There are a lot of benefits to taking this route in your nursing career, but it is important to also consider that it is extremely high pressure, and places a lot of responsibility on your shoulders. Additionally, trauma nurses are regularly exposed to graphic and potentially traumatizing situations. Therefore, it is definitely not a career path for the faint-hearted.
Neonatal Nursing
This is an incredibly specialized area of nursing. Neonatal nurses tend to work in intensive care units with newborns who are in need of extra care due to premature birth, genetic conditions, birth defects, or other complications. It is a really rewarding career path and the work of neonatal nurses helps to give newborn babies their best chance at life. This is another area of nursing where pay and job prospects are fairly high.
As it is such a specialized area, there is a lot of knowledge, experience and qualifications needed for the top positions which means these roles also come with higher pay compared to roles in other areas of nursing. A large part of their roles also involves acting as a support for families during a really difficult time which can be extremely rewarding. However, this role can take a large emotional and even physical toll and so it is definitely advised you do your research into neonatal nursing before deciding to go into this field.
Surgical Nursing
A surgical nurse has a wide-ranging role. Just some of the responsibilities of nurses in this field include:
Pre-operative care and preparations
Explaining detailed procedures to patients
Considering the effects of medical procedures and adjusting care appropriately
Organizing an operating room and the supplies needed
Helping to calm patients before a procedure
It's clear to see that the roles of a surgical nurse can be incredibly varied. Another benefit of working in surgery is that you get the satisfaction of being able to see the direct impact of your care on patient's health and lives. In other specialties, care can be long term and, in some cases, patients may not get better. However, working with patients as a surgical nurse allows you to drastically help patients to improve their quality of life and save their lives over a short period of time.
Despite all these positives, surgical nursing does have some drawbacks. To elaborate, nurses in this field must be highly skilled and undergo lots of training. If you choose to go down this route, you must be prepared to always be a student and be willing to learn, even years after qualifying, as it is such a broad and ever-evolving field. Additionally, anyone working in surgery must be well-equipped to handle pressure and be able to work in a fast-paced environment. Finally, surgery requires a strong stomach. If you can't handle blood and guts, surgery might not be the field for you.
Whatever your skill set and preferences, nursing is a career that can lead you down so many different paths and has so many opportunities for advancement. This article gives a basic rundown of some of the best