Technology Tips
Reason Behind the Downfall of Indian Smartphone Manufacturer Companies
Downfall of Indian Smartphone Manufacturer Companies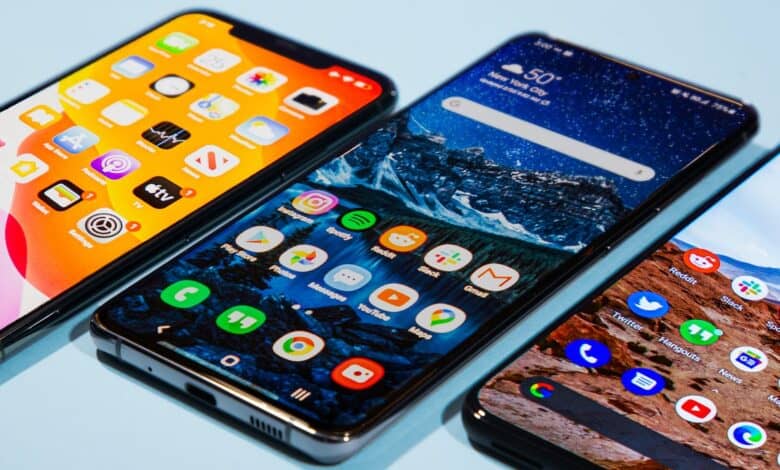 Reason Behind the Downfall of Indian Smartphone Manufacturer Companies
There was a time when local OEMs were hot on the heels of Samsung for market share. Today, however, they are nowhere in sight. Here's how the once-popular domestic brands experienced a fall from grace.
If we turn back the clock to 2013, Samsung, perhaps unsurprisingly, was dominating the Indian mobile phone market. There weren't any Chinese OEMs that were breaking down barriers or shattering glass ceilings. There were, however, Indian smartphone manufacturers that were chasing the South Korean tech giant, albeit they were still a far way away.
We had the likes of Micromax and Karbonn that were offering relatively cheaper smartphone models, and while they weren't on par with Samsung in terms of build quality, features, and user experience, they were more affordable.
This led to Micromax capturing a staggering 21 percent market share in 2013, while Karbonn enjoyed 11 percent of the share. In comparison, Samsung was the run-away leader with more than 31 percent of the market share. Things didn't change much in 2014; however, Micromax managed to close the gap between itself and Samsung.
During the third quarter of 2014, Samsung captured 25 percent of the market share, while Micromax captured 20 percent. There was a point when industry experts believed that it was the watershed moment in the Indian smartphone industry when domestic OEMs would finally take their place at the helm.
Six years later, however, they are nowhere to be seen. Today, Chinese OEMs have taken over the Indian smartphone market. The likes of Xiaomi, Realme, OPPO, Vivo, and OnePlus have managed to accomplish what we expected from local OEMs like Karbonn, Intex, and Micromax. So what happened that brought about their downfall? We analyze just what went wrong for the Indian smartphone manufacturers.
Failure to compete with the rest
As the adage goes, you either evolve or disappear, and most of the Indian OEMs just couldn't compete with the other smartphone brands. Indian-made smartphones came with decent features and were primarily catered to the budget audience. However, as people started craving more in terms of features and better specifications, the Indian brands weren't able to cater to the market demands.
This resulted in Indian brands like Karbonn, Micromax, and Intex being pushed to the side. While there was a time when these brands were hot on the heels of Samsung, they have since been swept aside, with other brands taking center stage. While Micromax has recently announced that it would be making a comeback, other smaller Indian OEMs aren't around anymore.
The entry of Chinese OEMs
The landscape of the Indian smartphone industry changed completely when Xiaomi started offering budget-friendly smartphones. The Chinese brand was better equipped when it came to manufacturing, marketing, and branding, and invested heavily in getting its name out to the masses.
Xiaomi also started offering better phones, with the latest technology and more features at affordable price points, which resulted in Indian consumers opting for smartphones offered by the Chinese brand over its Indian counterparts. Xiaomi arguably offers the best phone under 25,000 INR, along with the best models under 15000 and Rs. 10,000 respectively, making it the all-rounder in the smartphone industry.
Since then, other Chinese OEMs like OPPO, Vivo, Realme, and OnePlus have also entered the Indian market, which has completely removed Indian manufacturers from the picture. During the second quarter of 2020, except for Samsung, the top five brands in terms of market share consisted of Chinese brands.
While Xiaomi has firmly cemented its place as the number one smartphone brand in the country, OPPO, Realme, and OnePlus are also quickly catching up. Furthermore, OnePlus is now entering the budget segment and is expected to launch the OnePlus Clover in the next month or two, which will make it only harder for Micromax to claw its way back into relevance.
Innovation bottlenecks
Last but not least, Indian manufacturers do not have the proper infrastructure in place that can promote and encourage innovation. Experts and OEMs have been calling for the Indian government to help set up proper infrastructure, which can act as the foundation for Indian smartphone manufacturers. There is a massive gap between Indian OEMs and international brands, in terms of technological prowess and resources — both intellectual and money-wise.
While the domestic manufacturers haven't received much help in the past, the current socio-political conditions, and the volatile relationship between India and China could help the domestic manufacturers. Furthermore, the 'Make in India' initiative launched by the Indian government could also prove pivotal for the future success of local smartphone manufacturers.
Read More Related Topics: